This month's champagne club case
April Mixed 3-Case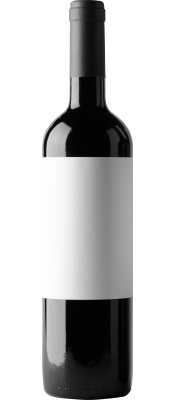 Tasting notes
Subscribe for the 12 months and pay R3,000 every 2 months, or purchase the case once-off and give it a try before subscribing. The Champagne cases will be sent to you every 2 months and you'll receive between 3 and 6 bottles in each delivery, including exclusive cuvées and great deals. Each mixed pack will focus on a different theme and includes free delivery anywhere in SA.
'Since the launch of our Insiders' Champagne club, we've highlighted grower Champagnes, blanc de blancs, rosés and non-vintage cuvées. This leaves us with the epitome of Champagne – the vintage cuvée. Only made in fine vintages, the decision is made by the house unlike Port, for instance, which is decided on by a regulating body. Traditionally, Champagne needed non-vintage blends to keep the consistency across releases, especially when factoring in the region's marginal climate and frequent irregular ripening. Today, with climate change and better farming, vintage-worthy conditions appear almost every year and the style and quantity of the vintage changes according to the house.
When should you drink vintage champagne? The general rule is: however long the wine stays on lees, is how long you can mature the wine once released. Most vintage cuvées spend 3-5 years on the lees, giving them a 5-year window but your taste is a bigger factor. Some palates prefer more sherry-like, biscuity notes, while others enjoy the upfront fruit and fresh acidity.
To help you find your sweet spot, we put together young, mature and very mature vintage Champagnes from 3 premier houses.
PS. We are excited to announce that a small allocation of Champagne Agrapart will be arriving soon. This leading grower in Avize should get Champagne geeks all giddy and our Insiders will get the first crack!' – Roland Peens
Taittinger, Brut Millésime 2012 – R 1,050
'Taittinger's 2012 Millésime Brut is a stainless steel-fermented blend of 50% Côte des Blancs Chardonnay and 50% Montagne de Reims Pinot Noir bottled in 2013. It offers a clear and elegant, intensely aromatic and fruity bouquet of sweet cherries along with hazelnut and some incense flavors. It is a round, intense and well-structured yet fine Champagne with ripe and almost juicy fruit and a tight, still restrained finish. A bit sweet for my nordic taste, but this is a mouthful of Brut. Disgorged with nine grams of dosage in January 2017. Tasted in November 2017.' –
Wine Advocate, 92/100
Philipponnat, Grand Blanc Extra-Brut 2008 – R 1,295
'Disgorged in March 2017 the 2008 Grand Blanc Extra Brut is 100% Chardonnay from premier and grand cru sites (Cote des Blancs, Trapaille and Clos des Goisses) that was dosed with 4.25 grams per liter. It is clear and intense on the concentrated nose that displays ripe white fruit aromas with delicate brioche and just a hint of mocha. Round, intense, creamy yet pure and expressive on the palate, this is a complex and very persistent 2008 that is provided with very fine tannins and delicate but lingering minerality, with an impressive finish. Part of the wine (30% to 50%) fermented and aged in used barrels, and malolactic fermentation was blocked by bringing down the temperature.' –
Stephan Reinhardt, Wine Advocate, 93/100
Laurent-Perrier, Brut Millésime 1997 – R 850
'Light gold. Deep, lush aromas of apple, pear and floral honey, with a note of white pepper. Round, gentle and rich in apple and pear flavor, with subtle hints of sweet butter and honey. An impressively deep wine that finishes quite persistent, with a sappy note of honeyed apple.' –
Josh Raynolds, Vinous.com, 90/100
Previous cases