This month's champagne club case
June Mixed 4-Case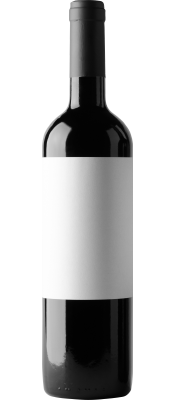 Tasting notes
Please note that this month's pack will only be arriving in the second week of June.
Subscribe for the 12 months and pay R3,000 every 2 months, or purchase the case once-off and give it a try before subscribing. The Champagne cases will be sent to you every 2 months and you'll receive between 3 and 6 bottles in each delivery, including exclusive cuvées and great deals. Each mixed pack will focus on a different theme and includes free delivery anywhere in SA.
The latest shipment of
Grower Champagnes
and our Jacquesson allocation was unfortunately delayed – apologies for a late delivery on your June pack. Grower Champagnes exploded onto the scene about 10 years ago with the likes of Selosse becoming more sought-after than any other Champagne. A host of growers have followed suit and there is now a treasure trove of fine Champagnes that you would not have heard of. Wine Cellar offers 9 producers that don't purchase grapes from other growers. Although Jacquesson is almost considered a grower, one of their plots is non-domaine owned but rather on a long-term lease.
One of the exciting growers you may have experienced last year is Champagne Dehours. In 1996,
Jérome Dehours
put life back to this beautiful 14-hectare domaine in the Marne Valley. Inspired by the great Anselme Selosse, Jérome started with organically-grown vineyards by way of expressing each of the estates' magnificent terroirs. There is a strong focus on Pinot Meunier, a varietal best suited to this cooler area of Champagne, but he also works with Pinot Noir and Chardonnay.
As for style, the wines are rich and boldly terroir-orientated with vibrant energy and low dosage. They are matured in old oak barrels for a minimum of 4 years, adding amazing depth and texture. Each year the reserve wines are matured in a large oak vats – essentially a Solera system that started in 1998!
PS: Please let
Jolette@winecellar.co.za
know if you would like a Jacquesson or Agrapart allocation. These are some of the most in-demand Champagnes and we have tiny quantities to offer.
Dehours, Grande Reserve NV – R 495
'Signature wine of the estate, 60% of production. Based on about 60% Meunier, reflecting the similar proportion of estate planting, along with Chardonnay and Pinot Noir. Small fraction fermented in oak. Reserve wines from a solera begun in 1998. Based on 2013 but with a third of reserve wines. Pale straw colour. Quite a bit of development on the nose and very, very much more interesting than the average NV. Bravo! This is what grower's champagne is all about.' –
Jancis Robinson, 17/20
Dehours, Vieilles Vignes Extra Brut 2011 – R 795
'Vieilles Vignes means old vines in French and this Champagne is presented 'Extra Brut' for more purity of expression and vintage.' –
Winemaker
Dehours, Lieu-dit Les Genevraux Extra Brut 2008 – R 855
'Our vines are planted at many different altitudes and have a wide range of ages. This creates many nuances which express themselves in our different wines. Old vine of Chardonnay, half-coast, above the village of Port-á-Binson, on terroir of sandy clays.' –
Winemaker
Dehours, Lieu-dit Brisefer Extra Brut 2008 – R 855
'The 2008 Vendanges Extra Brut Brisifer has a clear, pure, fresh and very chalky bouquet with citrus aromas. Terribly pure and fresh on the palate, with remarkable acidity, mineral freshness and structure, this is a highly complex and persistent yet still young Chardonnay from an east-facing lieu-dit in Mareuil-le-Port (Marne Valley). This is pure, fresh, lean and mineral, with great aging potential. Disgorged in September 2017 with a dosage of 2.3 grams per liter. Tasted in Reims, April 2018.' –
Stephen Reinhardt, Wine Advocate, 95/100
Previous cases