This month's champagne club case
February Mixed 4-Case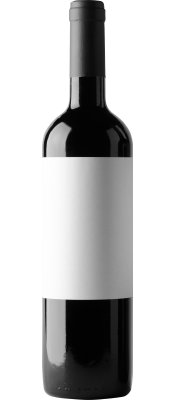 Tasting notes
Subscribe for the 12 months and pay R3,000 every 2 months, or purchase the case once-off and give it a try before subscribing. The Champagne cases will be sent to you every 2 months and you'll receive between 3 and 6 bottles in each delivery, including exclusive cuvées and great deals. Each mixed pack will focus on a different theme and includes free delivery anywhere in SA.
This month's pack is a non-vintage shoot-out! Champagne is one of the most marginal wine producing areas in the world. A lack of sunshine, rains during harvest and frost around critical periods, make for difficult growing conditions. Although climate change has arguably made it easier to ripen grapes, the seasons seem to have become more unpredictable.
The solution to major vintage variation has been blending and, in fact, it has been Champagne's secret to incredible success. Large houses are able to utilise hundreds of different batches to create a house style that consistently delivers a homogenous product, vintage after vintage, to their consumers. This pack should help you decide which styles are best for you.
Billecart-Salmon, Brut Réserve NV – R 865
'a light and delicately fruity flavored cuvée with aromatic and spicy Pinot Meunier and redcurrant aromas intertwined with chalky expressions and notes of ripe pears and yeast. Round and fresh on the palate, this is a light, finessed, elegant, very delicate and harmoniously fruity Brut with a stunningly intense, persistent, well-structured and purely salty finish. Very stimulating as a soloist, aperitif or with lighter dishes.' –
Stephen Reinhardt, The Wine Advocate, 90/100
Bollinger, Special Cuvée NV – R 855
'Aromatic, with accents of bread dough, smoked almond and crème de cassis, this creamy Champagne is lightly chalky in texture and framed by firm acidity, with flavors of glazed apricot, orange blossom and rich hints of clover honey and coffee liqueur. Drink now through 2022.' –
Wine Spectator, 93/100
Brimoncourt, Brut Régence NV – R 615
'80% of the blend is Chardonnay from the south of Côte des Blancs, which is supposed to yield more floral wines cf the 'mineral' style of Chardonnay from the north, as is to be found in Brimoncourt's Blanc de Blancs. This is the signature blend of this ambitious, well-backed new house. Tiny bead. Very light nose. Flirtatious texture and not a tace of astringency nor excess acidity. Brisk and appetising. Easy to like with real lift.' –
Jancis Robinson MW, 16.5/20
Jacquesson, Cuvée 739 Extra-Brut NV – R 850
'Medium-intense in its golden color, the Cuvée 739 shows a clear, deep, rich and complex nose of ripe white fruits, bread, honey wax, and spicy aromas intermixed with refreshing chalk and lemon flavors in the background. Full-bodied, lovely, pure and fresh on the palate, with nutty flavors and a stunningly smooth fruit, this is a full-flavored, wide open yet very delicate Champagne with a very fine and well structured mineral finish. This is not a big wine perhaps (although it starts a little bit as such), but a Champagne full of elegance and finesse. It's a great aperitif and food partner for lighter dishes. And a lovely midnight drink anyway.' –
Stephen Reinhardt, The Wine Advocate, 92/100
Previous cases