Their philosophy is one of minimal intervention. They are known for very low dosage and lower-than-average sulphur levels (sometimes using no SO2 as with the bone-dry, non-vintage Brut Nature Sans Soufre). They also farm organically using their two horses, Aster and Idaho, to plough the fields, and experiment with ageing wine under the sea and using heritage varieties such Petit Meslier, Arbanne, Pinot Gris (aka Fromanteau) and Pinot Blanc (aka Blanc Vrai).
The rising popularity of large-format Champagne bottles is well-documented. The larger the bottle, the greater the longevity of the Champagne. Drappier is a pioneer in this field, so don't miss out on magnums of their Carte d'Or and Rosé de Saignée, as well as Carte d'Or Jeroboams!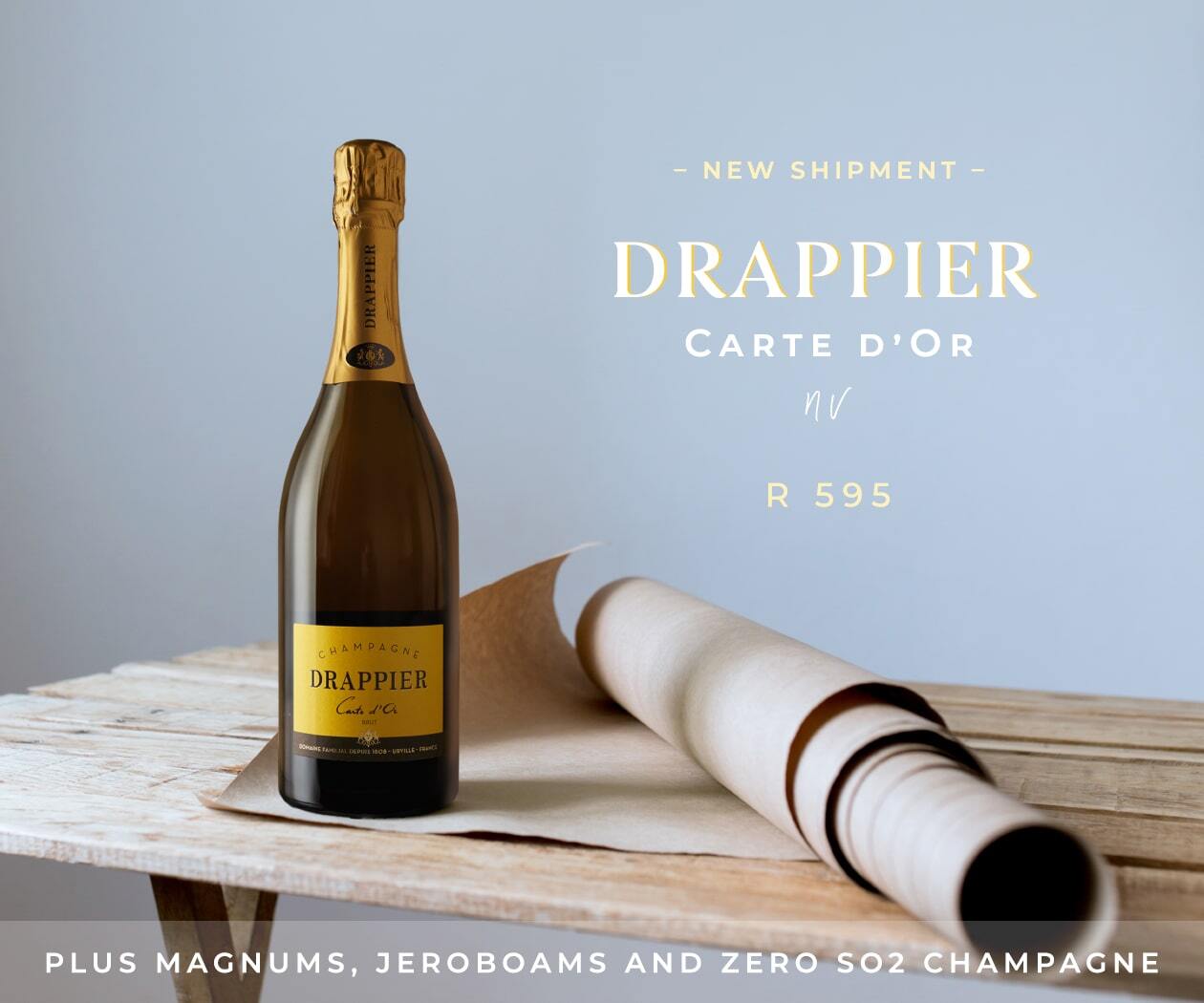 Drappier is based in the village of Urville in the southern part of Champagne known as the Côtes des Bar. This is the artisanal, at times rebellious, rock star region of Champagne. Most farmers are not full-time vignerons, and the vineyards are interspersed with forests, streams, crops, and land for grazing. It is closer to Chablis than Reims or Epernay, with a distinct, small-town Burgundian sensibility.
Pinot Noir is Drappier's calling card, with 70% of their vineyards planted to this variety and most of their blends based on it. The Drappier Carte d'Or NV is the ultimate expression of their style and almost a blanc de noir with 80% Pinot Noir in the blend. Their Brut Nature NV, 100% Pinot Noir, showcases the terroir and, with zero added sugar, it is strikingly pure and charactered. It almost gives still wine enjoyment in Champagne form. Drappier's Rosé de Saignée NV is a rare find – unique for using the saignée method (bleeding off) and for being 100% Pinot Noir. It is floral, red-fruited and amazing throughout a meal.