Joburg Wine Club – Powered by Wine Cellar
The Joburg Wine Club, launched in November 2017, is not your average wine club.
South Africa's coolest wine club brings you premium wines, not to miss events and tailor-made travel deals to the Winelands. It epitomises everything that you love about Joburg and it is all about you. Join us for fun events, premium wine, exclusive invitations, access to unbeatable travel packages and special promotions. Subscribe to our newsletter and join the club!
​​For more information, visit www.joburgwineclub.co.za or phone (021) 882 8935.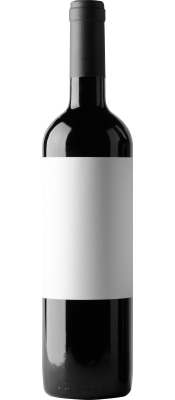 Subscribe Now
Tasting notes
For our launch edition we have put together a festive case of wine, consisting of 6 bottles of premium wine to get you into the Christmas spirit.

Oldenburg – Cabernet Sauvignon 2013 (R225)
Oldenburg Vineyards believe that great wines only come from the highest quality grapes and their Cabernet Sauvignon is a testament to this. This bold red wine has a herbal nose, a robust taste with great longevity. Uncluttered red meat dishes are what it begs for. It's a noble wine, so pair it with equally noble food like a good cut of meat, perfectly grilled and served with roasted potatoes.

Peter Falke – Blanc de Noir 2017 (R110)
With this wine, a light onion skin greets the eye, before you taste honeycomb and intense red fruit flavours. It's summer in a glass and a smoked salmon salad or sushi is the perfect partner for this wine.

Simonsig – Kaapse Vonkel 2015 (R135)
The Kaapse Vonkel is the ultimate festive drink. The stylish light straw colour initially greets the eye before the smell of fresh granny smith apple overpower the nose. This bubbly calls for a party with oysters, sushi and fresh fish on a sunny deck with family and friends.

Creation – Syrah Grenache 2016 (R185)
The 2016 vintage was crafted by cellar master Jean-Claude Martin and is the ultimate expression of Creation's terroir. It's a beautiful big wine bursting with flavour, so we suggest a slow-cooked oxtail or rich stew with this wine. This is your wine if you want to impress your guests.

Groot Constantia – Pinotage 2016 (R215)
The bottle greets the eye with a deep, purple red colour before releasing ripe plums, strawberries and red cherries. The wine shows good ageing potential and this well-crafted Pinotage can be enjoyed over the next five years. We suggest serving this with your best lamb curry or with your Christmas dinner.

Nitida – The Wild Child 2016 (R150)
Emerging from the soils of Durbanville comes an enchanting wine. Creamy nectarine smoothness hugs strawberries and raspberry with quirky gooseberries teasing gentle lime. This wine will take your turkey, avo, sweet onion and black bean nacho dish into another playing field! It is a wine that will turn any night into a celebration.