For Giulia Negri, one of Piedmont's rising stars, the goal with her Langhe Nebbiolo is drinkability. 'This is one of my most important wines,' she explained to Jamie Goode, 'you are judged more for your village wine than your Grand Cru.'
The 2019 Langhe Nebbiolo from GD Vajra, one of the region's oldest and nicest families, is 'Nebbiolo at its most alluring' writes Jamie Goode. Giulia Negri's 2019 Pian delle Mole Langhe Nebbiolo is graceful and 'ludicrously good at the price' says Tim Atkin MW, whilst Pio Cesare's 2018 Langhe Nebbiolo is more muscular and 'gives us an easy and transparent view of this mighty grape from Piedmont'. From the world's best red wine co-operative, Produttori del Barbaresco's 2019 Langhe Nebbiolo is made from declassified Barbaresco vineyards and is 'one of the greatest and most profound value reds on the international wine market' as per Greg Sherwood MW.
In addition to Langhe Nebbiolo, you can find Nebbiolo d'Alba. This is from an older designation and can be more concentrated than the lighter, regional Nebbiolos. Marengo's 2019 Nebbiolo d'Alba Vigna Valmaggiore is one such wine – earthy, complex and still remarkable value, it is 'recommended enthusiastically' by Wine Advocate.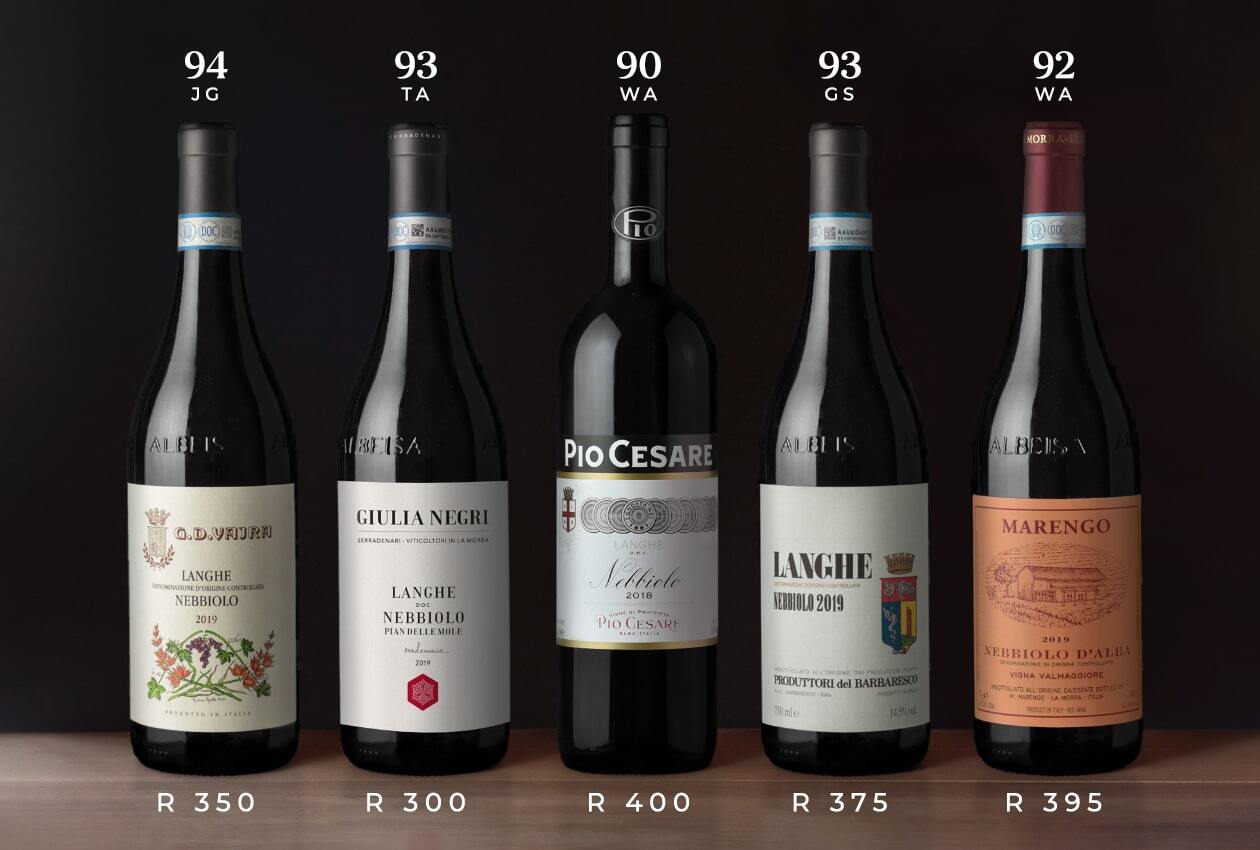 For a while now, many have noted how Piedmont is the new Burgundy. 'Growing numbers of savvy collectors recognise the value, diversity and investment potential to be found in the land of Barolo and Barbaresco,' writes Decanter. Langhe Nebbiolo is the perfect place to start!
'I have never seen a richer and more varied landscape in Piedmont. The entire region is much more dynamic.' – Antonio Galloni, Vinous