Buy Laibach Claypot Merlot 2016
Laibach Claypot Merlot 2016
Everything Merlot should be

After more than two decades as Laibach's winemaker, Francois van Zyl says, 'this is the best wine that I have made at Laibach.'
This Simonsberg property in Stellenbosch has finally released their best-in-class 2016 Laibach Claypot Merlot. The Claypot was created exclusively for the Hakkasan Michelin starred restaurant group in 2005. Always produced in small volumes, we have managed to secure a small batch of their latest (and stellar) release.
This is everything Merlot should be. The svelte, powdery tannins are supported by supple, dark berry fruit and earthy, savoury notes while offering a dry and defined finish. Starting to enter its drinking window, the 2016 is deeply satisfying now but will mature over the next decade.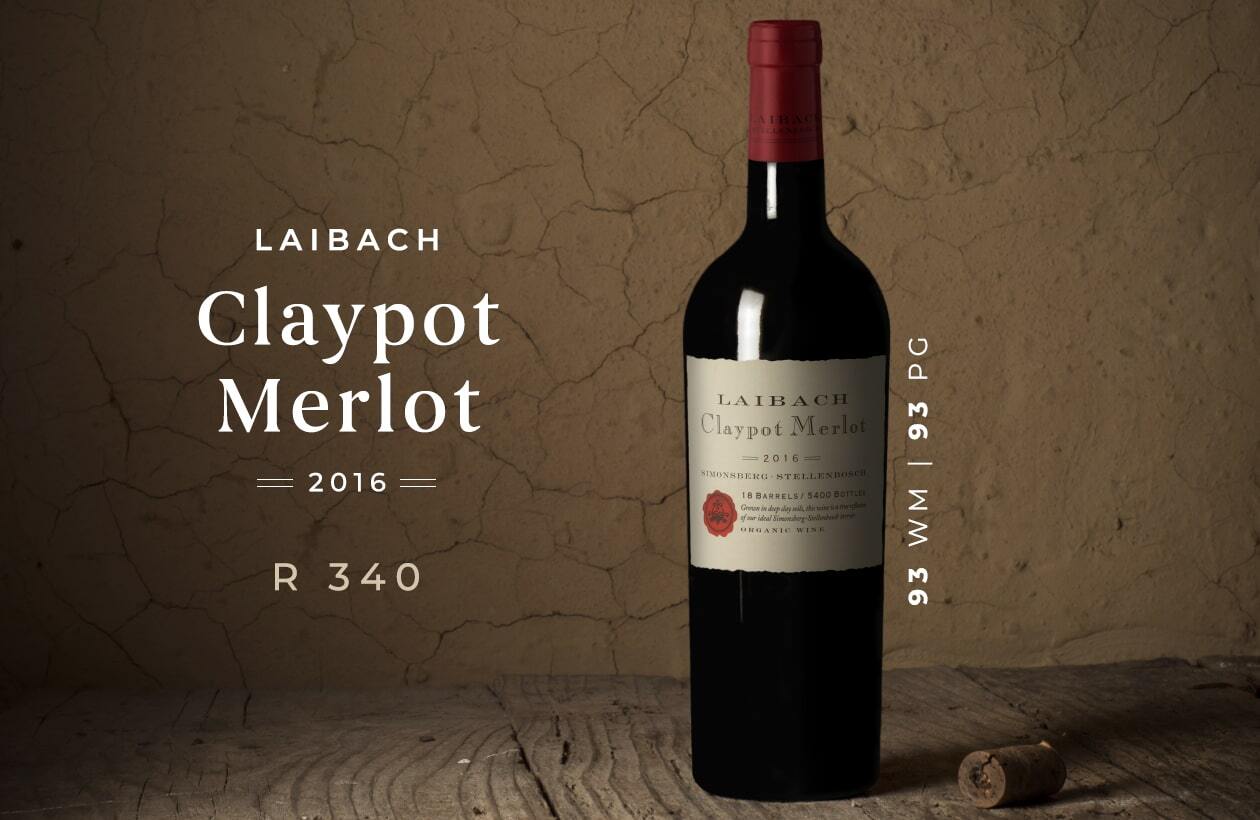 The Laibach Claypot Merlot 2016 was awarded 'Best Overall Wine' in the 2019 Winemag Merlot Report.
Having done harvests in Bordeaux, Francois van Zyl, who flies somewhat under the radar, was taken by Pomerol and recognised the potential for Merlot in Laibach's clay-rich soils.
Produced from two organically farmed blocks, with no added acid or enzymes, the wine is uniquely matured in a combination of Bordeaux and Burgundian barriques (100% new). This has worked brilliantly for the 2016 vintage, resulting in velvety, resolving tannins. Through dedication and innovation, Laibach has managed to produce one of the finest examples of Merlot in SA. It is worth seeking out for pure drinking pleasure.

Copyright © 2022 - Wine Cellar