Our Champagne obsession led us to explore and expand the exciting category of Grower Champagnes over the past few years. The 7 small, family-run properties below farm the land and make wines from their own vineyards. We are their number one fans and would happily drink the stock ourselves!
Pascal Agrapart's wines are deeply mineral, chalky and chiselled. 'He is one of the Côte des Blanc's finest vignerons,' writes Wine Advocate. Bérêche is firmly 'one of Champagne's most prominent rising stars' according to Champagne guru, Peter Liem. We are mad about brothers Vincent and Raphaël Bérêche's seamless, complex and concentrated wines. Meunier is the cornerstone of Dehours Champagne. 'His style is lean, pure, precise and fresh' and the wines 'are first class food wines' says Wine Advocate.
Michel Genet is a blanc de blancs specialist and we have fallen in love with this aromatic and precise Grand Cru Chouilly style. Another favourite is Hugues Godmé – one of the finest vignerons in the northern Montagne de Reims. His biodynamic Champagnes offer the same finesse and poise as fine Burgundy. You can find J.L. Vergnon in the heart of the Grand Cru village Le Mesnil-sur-Oger. According to Pieter Liem they are 'one of the top estates in the Côte des Blancs today'. Marie Copinet's vineyards are distributed evenly across La Sézannais, Côte des Bar and la Vallée de la Marne and were included in Wine Enthusiast's top 15 Champagnes under a $100.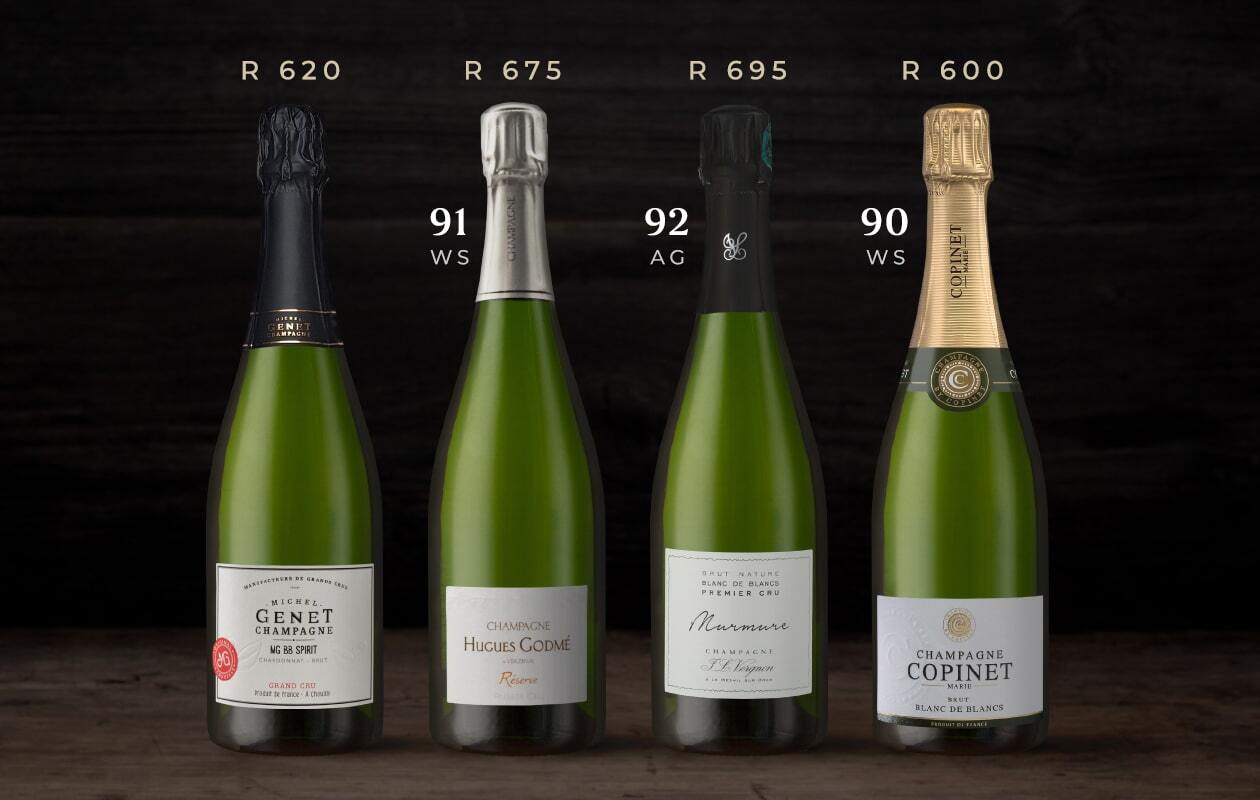 All these growers practice organic or biodynamic farming, spontaneous fermentations and no fining or filtration in order to let the terroirs shine through.