We're not the only ones who love them...
'The perfect shape seems to be the slightly 'plumped' bowl of the Gabriel.' – Club Oenologique
'It is elegant, durable and has a modern shape. Everything I put in it, from champagne to bordeaux, shows beautifully. I now use them as my house glass.' – Melissa L. Smith, Sommelier and Founder, Enotrias
'Convenience matters. Satisfyingly graceful and easy to reach for.' – Forbes
'It delivers flavours in a sequential manner. This trait makes Gabriel-Glas fantastic for blind tasting and for improving your palate. The fruit delivery was equal to Zalto, but more fresh in style.' – Madeline Puckette, Wine Folly
'You'll be able to notice the difference in how it makes your wines sing no matter the style of wine you pour in it. Wines are lifted and more expressive.' – Vogue
'It's pretty close to the ideal Swiss army knife glass in that you can use it for pretty much any wine and it costs about half of most top-end stemware.' – Matt Crafton, Château Montelena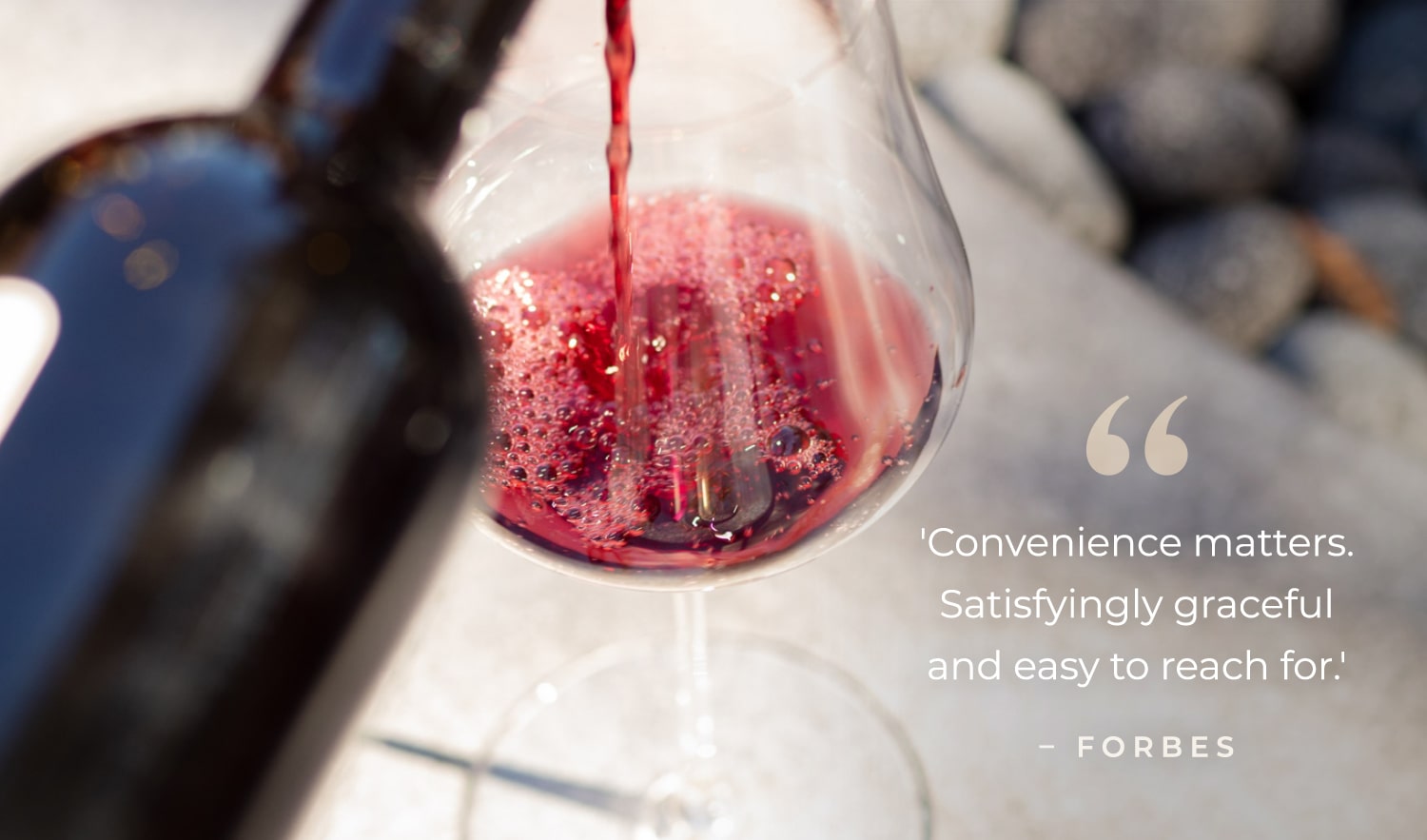 *To indicate your interest and be put on the waiting list for the Gabriel-Glas Standard 6-pieces, please email info@winecellar.co.za.