Pairings (Manzanilla & Fino): Olives, almonds, sushi and tempura vegetables
Pairings (Amontillado & Palo Cortado): Curry, aged cheddar, artichokes, seafood, roast chicken
Pairings (Oloroso): Braised beef or venison, dark chocolate and mature hard cheeses
Pairings (PX): Blue cheese, brownies, vanilla ice cream
When the flor fades, you get the nutty, richer and darker-coloured Amontillado and Palo Cortado. Amontillado is an aged Fino, and the rarer Palo Cortado sits between Amontillado and Oloroso in style.
Oloroso has no flor, so the complexity and flavours come from its exposure to air – often over many decades. It's dark and spicy and can drink like a finely aged brandy. The exception is PX, or Pedro Ximénex, which is an intensely sweet, dessert-type Sherry made from sundried grapes.
The lighter styles of Sherry can be drunk over a few weeks, whilst the heavier, richer versions will last for months in the fridge once open.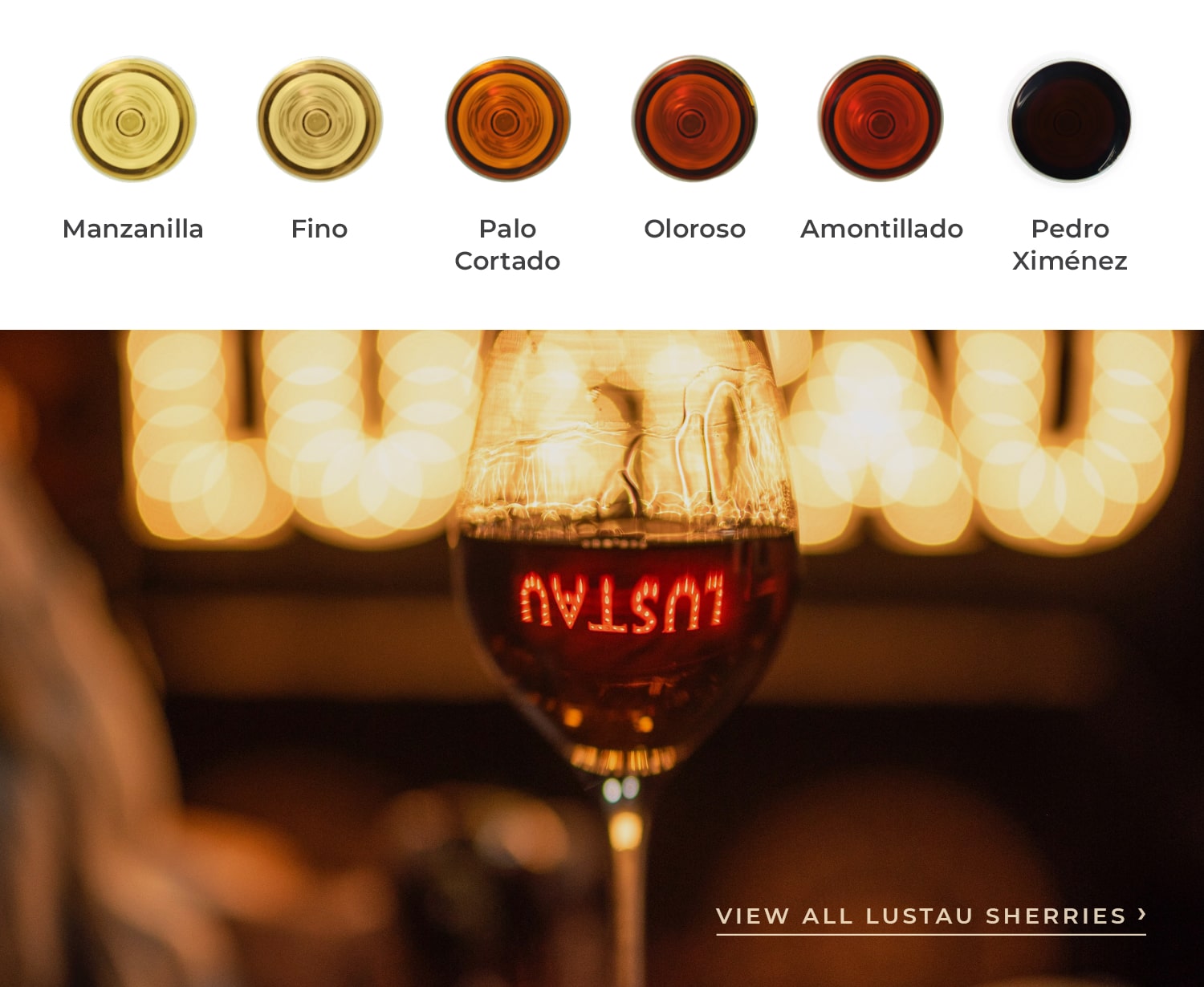 Don't miss our special 3-packs of the super rare VORS and Almacenista Sherries.