Tim Atkin MW says how the Boekenhoutskloof Syrah 'launched the modern Syrah revolution in South Africa', enthusing how the 2019 is 'indecently perfumed and alluring'. Made from 100% Swartland fruit, it's lovely and dense with 60% whole-bunch adding some savoury freshness.
The two Cabernet Sauvignons are most impressive. The double 95-point (TA and PG) 2019 Franschhoek Cabernet Sauvignon is elegant and fresh, with seductive aromatics, in contrast to the depth and power of the incredible 2019 Stellenbosch Cabernet Sauvignon.
The release is rounded out by the 2019 Boekenhoutskloof Sémillon, which is produced from three old-vine certified Franschhoek vineyards. The oldest is now 120 years old! Like all the wines above, the oak has been dialled back, leading to a taut carriage and concentrated, crystalline fruit.
This world-class set offers great value as local wines increasingly penetrate the global fine wine market.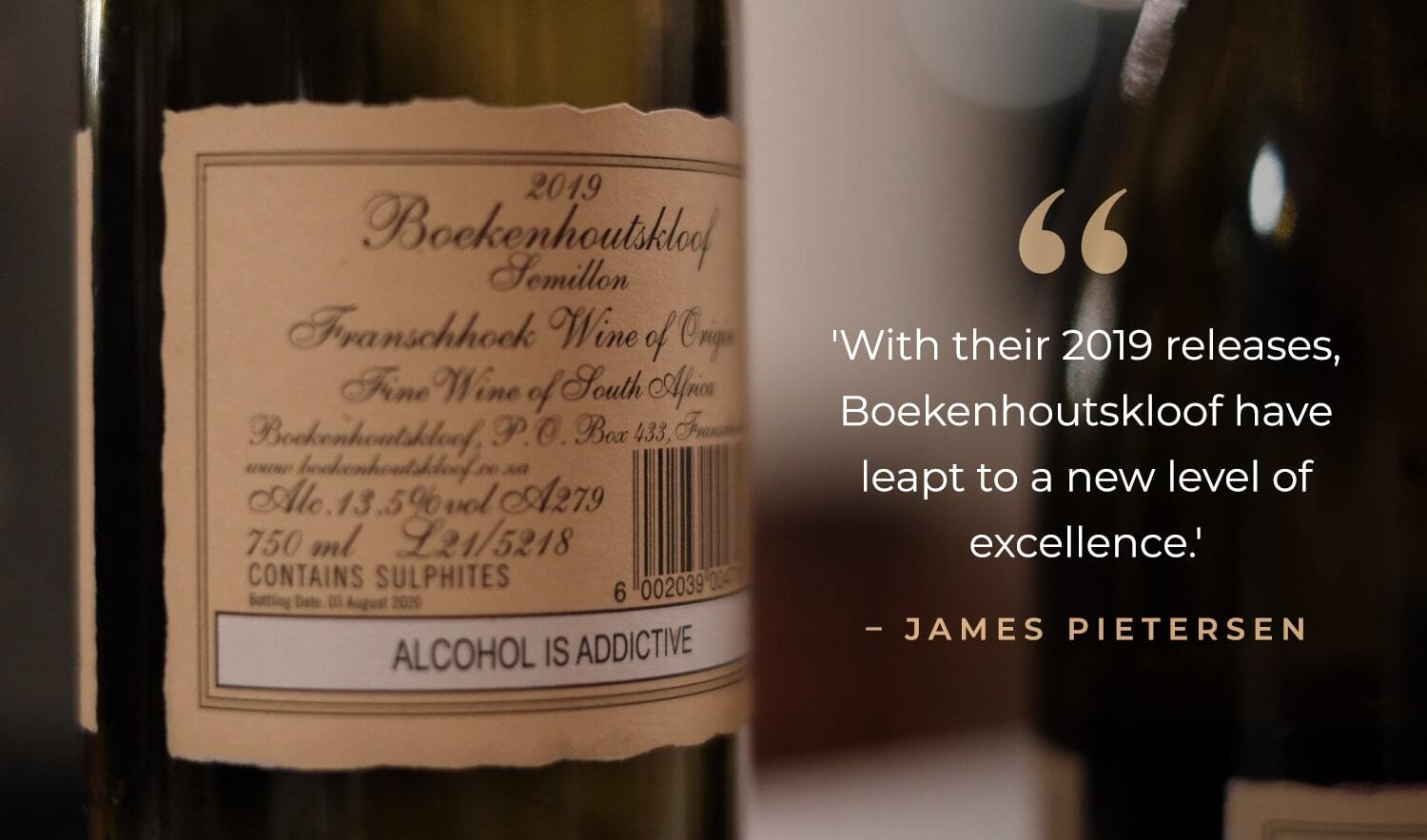 Established in 1994 and driven by the visionary Marc Kent, Boekenhoutskloof can be regarded as the starting point for SA's modern-day wine movement. In 1997, they produced the now-legendary Boekenhoutskloof Syrah, and Marc was a founding member of the Swartland Revolution – among many other achievements. The latest of which, is his investment in a new, state-of-the-art cellar – empowering his team and re-asserting Boekenhoutskloof as one of the best producers in SA.
Importantly, this is also the first post-drought vintage and only the second to be made in the new cellar. Now settled in his role, winemaker Gottfried Mocke continues to refine his craft and produce better wines, all the while celebrating the DNA of Boekenhoutskloof.