Aussie royalty: Yalumba The Signature 2012
Aussie royalty
The iconic Yalumba The Signature 2012
First produced in 1962, The Signature from Yalumba is one of Australia's most famous and consistent reds. Yalumba is Australia's oldest family-owned winery and their iconic Barossa Valley super-claret, The Signature, has dominated the country's Cabernet Shiraz category for over half a century.
The 2012 vintage in Southern Australia received high praise with many lauding it: 'the vintage of the century', 'best in a lifetime' and 'perfect in every way'. This is a hedonistic wine with luscious fruit, yet it remains elegant with finely integrated tannins, a cool, stony core, fynbos-like freshness and only 13.5% alcohol. We are proud to offer this limited parcel at a similar price to our 2017 offer.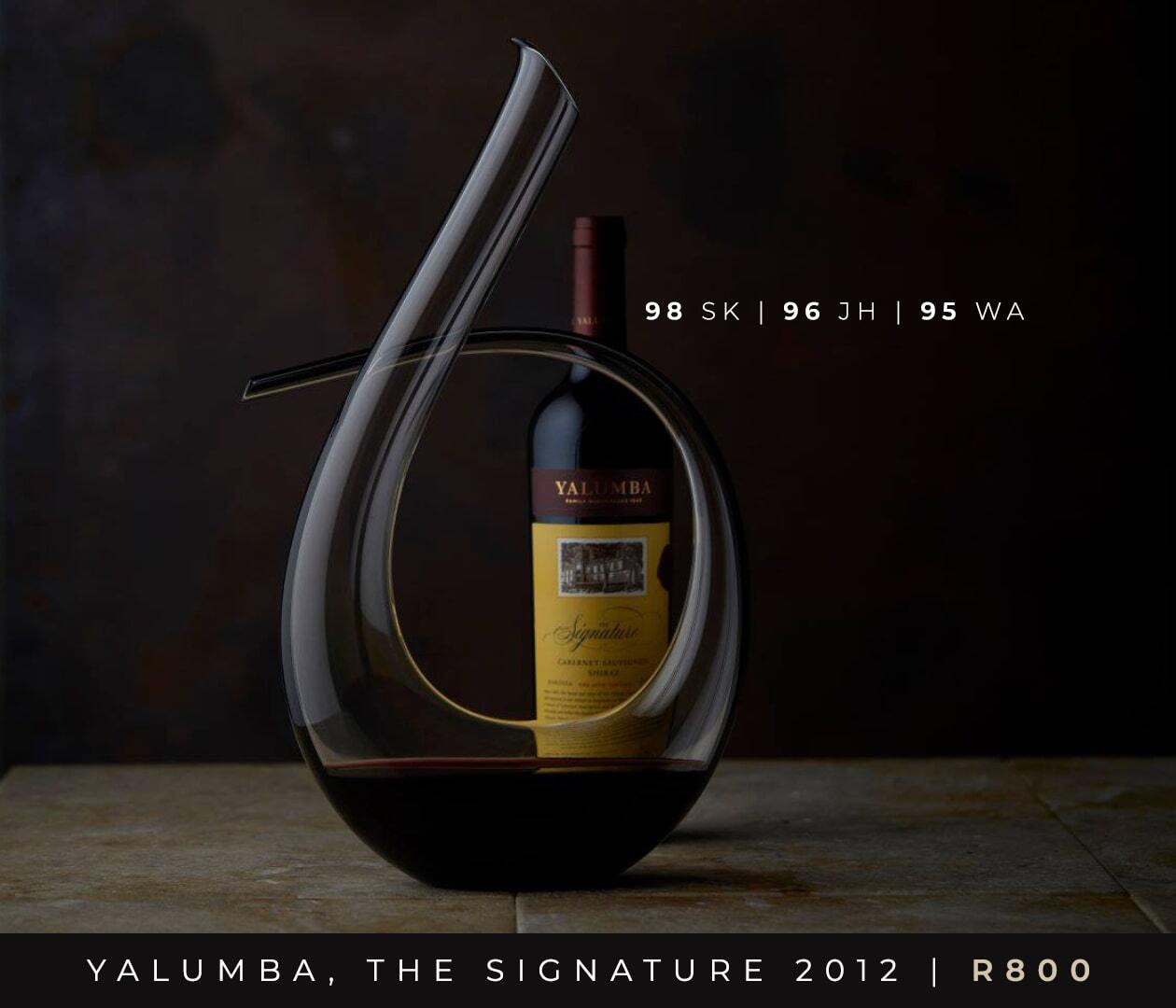 'By capturing the structure and texture of Cabernet, and overlaying it with the suppleness and generosity of Shiraz, the style still resonates to this day.' – Decanter
'The 2012 Signature is a benchmark example of this classic South Australian blend,' writes the Wine Advocate. As per Decanter, it's right up there with Penfolds as one of Australia's top Cabernet Shiraz blends. The 2012 has now entered its drinking window and should remain at its peak for another decade. Josh Raynolds, of Vinous fame, opines that Barossa wines 'as a rule, age slowly and positively, shedding their overt fruit and baby fat over time and picking up a more savoury character that can sometimes remind one of the northern Rhône'. This is definitely the case here.
Since 1962, The Signature has acknowledged more than 57 signatories – the people who have made Yalumba what it is today. The 2012 signatory is none other than the 5th generation Yalumba vigneron, Robert Hill-Smith.