Become a Wine Cellar Insider — 6 bottles delivered to your door each month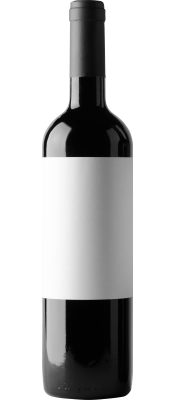 Do you find yourself drinking the same, boring wines every month? Right now, South Africa is being quoted as one of the most exciting wine producing countries while offering some of the best value wines in the world.
We all know how time consuming it can be to browse through shelves, uninspired, not knowing what to choose. Become a Wine Cellar Insider and trust the expertise of Wine Cellar's professionals. Each month, James Pietersen and Roland Peens will select 6 exciting and delicious wines to be delivered straight to your door. Tasting over 5000 wines each year and with over 35 years of combined fine wine experience, they will choose wines that they drink on a regular basis – anything from larger, dependable producers through to cutting-edge Young Guns. They may even slip in an international wine to expand your drinking horizons.
Take the guess work out of buying wine and have 6 bottles delivered to your door every month. The Wine Cellar Insider case is offered on a 6-month or 12-month subscription plan, or as a once-off purchase. Delivery is free and notes on each wine with food pairing ideas will accompany each case.
Wine Cellar Insiders – It's what's inside that matters.
This month's Wine Cellar Insider case: March Mixed 6-Case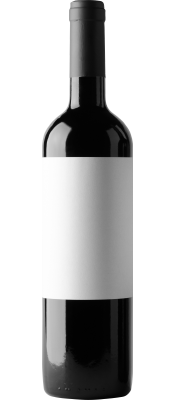 Tasting notes
'Entry-level South African reds have never been South Africa's strongest suit – tending to be overly sweet with shades of cheap oak flavour and green edges. Thankfully, the recent South African wine revolution has pushed all local winemaking forward. Better viticulture, older vineyards and a better understanding in the wineries means that we are now making world-class wines under R100. This is especially true of the wines made by a wave of new generation winemakers, including Peter-Allan Finlayson and Nadia Barnard, who aim for drinkability and purity over oak and structure.
This month we have balanced out the two cheaper reds with a fancy Chablis and a quirky Verdelho which will test both your palate and your cooking. Our aim is for you to drink more promiscuously, from across SA and the world, at different price points and, of course, different grape varieties. Enjoy!' – Roland Peens
Daniel Dampt, Chablis 2015 – R 300
'The 2015 Chablis Village has a crisp shellfish-scented bouquet that harks back to the seaside (rock pools, specifically!). The palate is well balanced with bitter lemon on the tip of the tongue, moderate depth, but a keen line of acidity and a subtle marine influence on the finish that like one or two others, is faintly reminiscent of a fine Muscadet! Enjoy this over 4-6 years.' – Neal Martin, Wine Advocate, 88/100
Arcangeli, Feiteiras Verdelho 2016 – R 190
'The Feiteiras plantings of Verdelho, linked to the farm's Portuguese heritage, are located close to the ocean in Bot River, producing a wine that is rich and deeply coloured, with some skin contact, understated oak and a rich, rolling wave of flavours: mealy, savoury and just a little salty. 2017-19.' – Tim Atkin MW, South Africa Report 2017, 92/100
Keermont, Terrasse 2015 – R 170
'56% Chenin Blanc, 17% Viognier, 14% Sauvigon Blanc, 13% Chardonnay. Fermented and matured for 12 months in older French oak. A subtle but compelling nose of citrus and peach plus dried herbs and yellow earth. Great depth of fruit – dense and thick textured but equally not short of freshness thanks to vibrant acidity, the finish long and savoury. Profoundly good.' – Christian Eedes, Winemag.co.za Cape White Blend Report 2017, 95/100
'A polished light yellow gold colour, this wine has a bouquet driven by vanilla and butterscotch with undertones of peach and cut grass. Upfront fruit flavours of peach and apricot are complimented by hints of spice and green pepper as well as a touch of oak. The palate has a crunchy apple acidity which holds the wine together into a long succulent dry finish. Drink 2017-2027.' – Tim Atkin MW, South Africa Report 2017, 93/100
False Bay, Old School Syrah 2017 – R 60
'Alc 14%. From two Stellenbosch vineyards, one planted in 2000 and the other in 2005. Matured in foudre. The nose shows dark fruit, lavender and pepper plus some not unpleasant reduction. Rich and flavourful on the palate with dense fruit, bright acidity and relatively soft tannins.' – Christian Eedes, Winemag.co.za, 89/100
Gabrielskloof, The Blend 2016 – R 100
'Another very well priced red from Gabriëlskloof, this time made from four of the five Bordeaux varieties. (Merlot was relegated to bulk wine status.) Grassy, youthful and vigorous, it has good backbone, ripe cassis and mulberry fruit and just a hint of oak. 2017-21.' – Tim Atkin MW, South Africa Report 2017, 92/100
Lourens Family Wines, Howard John 2016 – R 195
'Franco Lourens recently became assistant winemaker at the acclaimed Alheit Vineyards and his own label 2016s are damn fine... 43% Cinsault from Darling and Stellenbosch, 43% Carignan from Wellington and 14% Grenache from Bot River. The nose displays red and black berries, fresh herbs, earth and spice. As with its counterpart, the wine has a striking clarity about it – well defined fruit, fresh acidity and firm but not astringent tannins.' – Christian Eedes, Winemag.co.za, 93/100
Previous cases