Become a Wine Cellar Insider — 6 bottles delivered to your door each month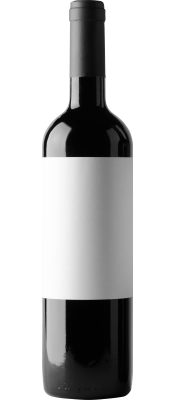 Do you find yourself drinking the same, boring wines every month? Right now, South Africa is being quoted as one of the most exciting wine producing countries while offering some of the best value wines in the world.
We all know how time consuming it can be to browse through shelves, uninspired, not knowing what to choose. Become a Wine Cellar Insider and trust the expertise of Wine Cellar's professionals. Each month, James Pietersen and Roland Peens will select 6 exciting and delicious wines to be delivered straight to your door. Tasting over 5000 wines each year and with over 35 years of combined fine wine experience, they will choose wines that they drink on a regular basis – anything from larger, dependable producers through to cutting-edge Young Guns. They may even slip in an international wine to expand your drinking horizons.
Take the guess work out of buying wine and have 6 bottles delivered to your door every month. The Wine Cellar Insider case is offered on a 6-month or 12-month subscription plan, or as a once-off purchase. Delivery is free and notes on each wine with food pairing ideas will accompany each case.
Wine Cellar Insiders – It's what's inside that matters.
This month's Wine Cellar Insider case: May Mixed 6-Case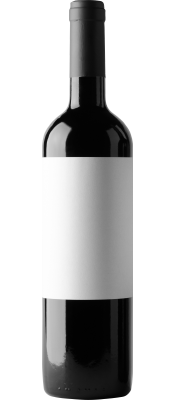 Tasting notes
'What makes selecting the wines in this pack so exciting and relevant, is that my wife and I drink these wines at home every day. I rarely buy 6 bottles of any wine, unless it's meant to age for a decade, as there are so many exciting wines to choose from in this price range. This month, I have included a delicious Beaujolais which is the king of everyday drinking – it is soft and easy but with so much flavour and offers great drinkability.
Try and consider that each of these wines costs around R150 so you don't feel bad spending R245 on a quirky label Grenache Gris. On that note, isn't it incredible that a bottle of wine from a pair of youngsters, using their pocket money to fund their winemaking, can compete for space with one of South Africa's richest businessmen?' – Roland Peens
Dominique Piron, Beaujolais Villages 2016 – R 210
'Dominique took over the domaine in 1971, the fourteenth generation to farm the land in Morgon, with his American wife and oenologist Kristine Mary. They started buying in grapes in 1988, extending into Chenas in 2003 with the Lameloise family, then acquiring vines in the Cote du Py in 2006, and another two hectares in Regnie in 2011.' – Neal Martin, Wine Advocate
Eikendal, Charisma 2016 – R 115
'New world, fruit driven, upfront style. Intense fruit on nose which follows through to the pallet. Silky tannins with a hint of sweetness ensure a smooth wine with delicious juicy fruit. Exuding classic violets and spice nuances, the Shiraz lends a clean, fresh structure to the wine, whilst the Petit Verdot adds black fruit, spice and spunk to the blend, and the Sangiovese the final, refined touches with its clean fruit and smack of tomato paste.' – Nico Grobler, Winemaker
Catherine Marshall, Pinot Noir on Sandstone 2017 – R 200
'Opulent and intense berry core with a fine, elegant and subtle fruit structure supported by well integrated oak tannins.' – Catherine Marshall, Winemaker
L'Ormarins, Brut NV – R 130
'Delicate peach hue. Constant stream of fine bubbles. Appealing aroma of candied apple, citrus pith and light flinty, limestone nuance. Distinctly fruity whie peach and apple entry. Fresh vibrance and crips crunch of acidity to balance the ripe fruitiness. Rounded, creamy, broad and textured int he mouth. Elegant and statuesque. Its long aftertaste finishes on a light lemon zest note.' – Winemaker
Maanschijn, Easy Tiger, Grenache Gris 2017 – R 245
'Again a barrel sample tasted. '17 'alternative white' from Grenache gris mostly made with some skin contact (hence apricot-gold hue). Intriguing, lightly oxidative character. Just 12.2% alcohol; almost austere (though flavourful) in its precise, elegant, dry freshness, with a bit of tannin too.' – Platter's Wine Guide 2018, 4*
Neil Ellis, Groenekloof Syrah 2016 – R 110
'This is a medium bodied Syrah, with a vibrant colour, which shows balance and elegance. The nose has bright dark fruit with contributing spicy perfumed aromas from the Cinsaut. Savouriness lingers in the back ground, which comes through on the palate. The palate is fresh with fine grippy tannins.' – Warren Ellis, Winemaker
Previous cases