Become a Wine Cellar Insider — 6 bottles delivered to your door each month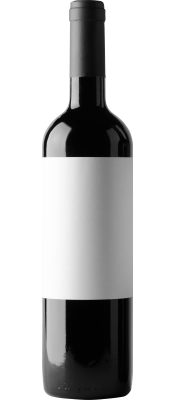 Do you find yourself drinking the same, boring wines every month? Right now, South Africa is being quoted as one of the most exciting wine producing countries while offering some of the best value wines in the world.
We all know how time consuming it can be to browse through shelves, uninspired, not knowing what to choose. Become a Wine Cellar Insider and trust the expertise of Wine Cellar's professionals. Each month, James Pietersen and Roland Peens will select 6 exciting and delicious wines to be delivered straight to your door. Tasting over 5000 wines each year and with over 35 years of combined fine wine experience, they will choose wines that they drink on a regular basis – anything from larger, dependable producers through to cutting-edge Young Guns. They may even slip in an international wine to expand your drinking horizons.
Take the guess work out of buying wine and have 6 bottles delivered to your door every month. The Wine Cellar Insider case is offered on a 6-month or 12-month subscription plan, or as a once-off purchase. Delivery is free and notes on each wine with food pairing ideas will accompany each case.
Wine Cellar Insiders – It's what's inside that matters.
This month's Wine Cellar Insider case: July Mixed 6-Case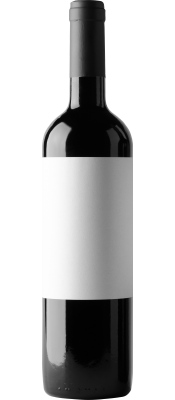 Tasting notes
'July's Insiders' case is sure to be extremely exciting as we highlight several themes that you should be aware of. Both 2017 and 2015 are truly exceptional vintages in SA and these are the very best wines we have ever produced. With ageing vines, better viticulture and a finer understanding of winemaking, quality has surged across the board.
The Swerwer Chenin is simply incredible in 2017. We're highlighting just how good Riesling can be when planted in the right region and showcasing a wine from Malgas. This ambitious project by David Trafford in the middle of nowhere is bearing some tremendous fruit. We really do try and find the best value too. Glenelly's Glass Collection could be the best value Cabernet in the world, while Chapoutier's Bila Haut is just exceptional considering our weak currency.
Oh, and lastly, we have a once-off red from Luddite which is exclusive to Wine Cellar. Enjoy!' – Roland Peens
Luddite, The Ransom NV – R 250
'Niels and his team at Luddite are incredibly passionate about their wines and are never willing to compromise on quality. This dedication translates into consciously-farmed grapes and small-batch wines that have amazing character.' – Wine Cellar
Chapoutier, Les Vignes de Bila Haut Rouge 2016 – R 155
'This fresh, plush-textured red offers plenty of plum and ripe raspberry fruit that is nicely detailed, with graphite, herb and spice accents. Hot stone and black tea aromas fall into the moderately tannic finish.' – Wine Spectator
Swerwer, Chenin Blanc 2017 – R 190
'This wine was made from old dry-land farmed bush vines growing on the warm granite mountain slopes of the Paardeberg. Naturally fermented and matured in old oak barrels to allow the wine to express true Swartland character.' – Jasper Wickens, Winemaker
Migliarina, Seitensprung Riesling 2016 – R 135
'Old-oaked 16 ex Elgin 'to explore variety, have fun'. Plenty drinking fun, too, in snappy citrus, spicy fruity acids, lowish 12% alcohol, mouth-watering bone-dry tail.' – Platter's Wine Guide 2018
Glenelly, Glass Collection Cabernet Sauvignon 2015 – R 105
'The second release of a Cabernet Franc under the Glass Collection label is a serious, age worthy affair: firm and quite sturdy, it has plenty of acidity, notes of graphite and damson and supporting oak.' – Tim Atkin MW
Sijnn, Low Profile 2015 – R 165
'Fresh, dark-red fruit. Delicious combination of complexity and youthful pzazz. Crunchy, fresh, a touch meaty, and long with firm, dry tannins. Nowhere near ready unless you have a steak to hand.' – Jancis Robinson MW
Previous cases