Vilafonté Series C 2019
IWSC Red Wine Producer of the Year

'Redefining premium South African fine wine quality.' – Greg Sherwood MW, 96+/100
Vilafonté is SA's most important luxury wine brand and has added a great deal to the perception and stature of our local wines – especially in the global arena. Coinciding with the release of their flagship Vilafonté Series C 2019, they have just been crowned the IWSC Red Wine Producer of the Year.
To our minds, the Vilafonté Series C 2019 is set to rival the great 2003, 2005, 2015 and 2017 vintages. The quality oak, like fine leather, billows from the glass, leading to a nose of seductive, dark fruit and a hint of earthy complexity. The palate is accessible with deep, juicy fruit and sumptuousness, however, it's fresh and refined with a carriage of graphite-like tannins that add a savoury counterpoint. Not unlike modern Bordeaux, the polished tannins and refinement offer immediate pleasure, but this 2019 will mature and evolve for a decade and beyond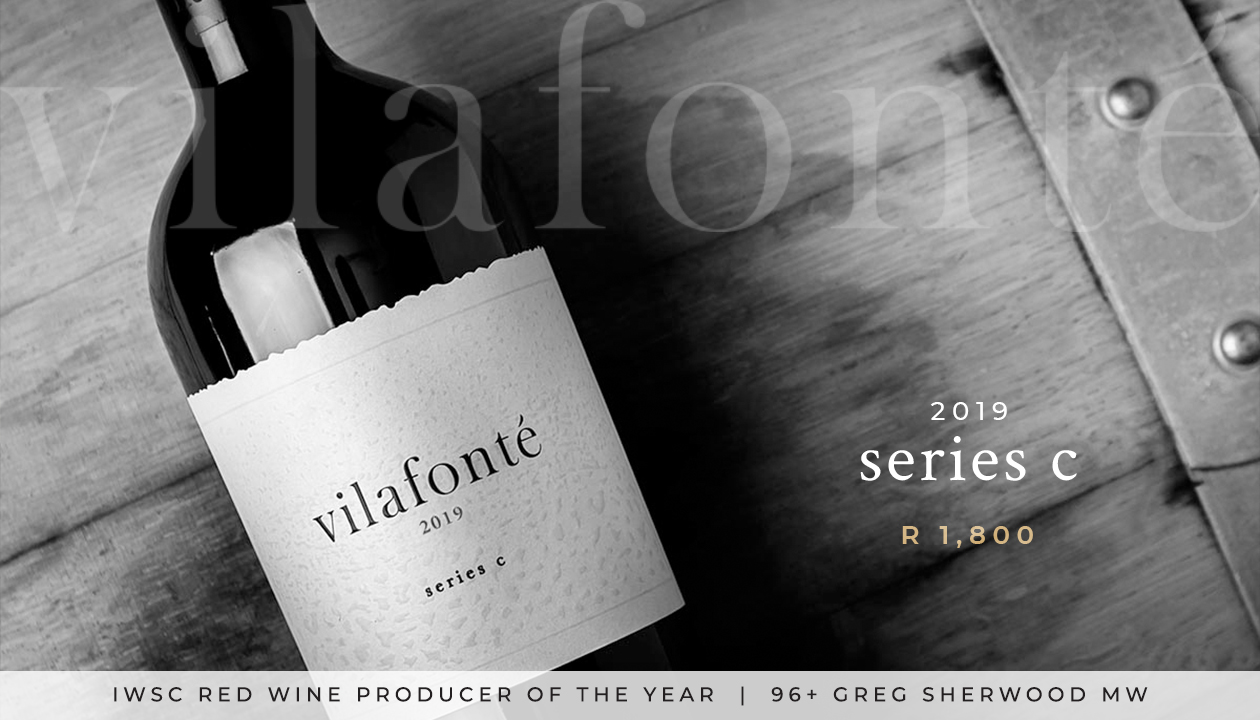 The 2019 was a particularly good vintage for Vilafonté. Not only was it the first post-drought vintage, but their distinct Paarl terroir allows for the earlier ripening of their Bordeaux varieties. They, therefore, missed the challenging late summer rains that affected Stellenbosch. Comprising of 56% Cabernet Sauvignon, 20% Merlot, 20% Malbec and 4% Cabernet Franc, it was aged in 74% new French oak for 22 months.

Copyright © 2022 - Wine Cellar