Rabelais 2019: The apex of Thelema's ambition
Rabelais 2019
The apex of Thelema's ambition

'Even better than the 2017 release – and that's saying a lot – this is one of my wines of the year.' – Tim Atkin MW, 98/100
The Cabernet Sauvignon-based Thelema Rabelais 2019 was one of only four red wines rated 98 points and above in Tim Atkin's most recent report. It is a smart wine that epitomises the very best that Thelema has to offer and we just love the balance.
Thelema's Cabernet Sauvignon credentials are beyond question. Their first releases in the late '80s were ground-breaking and they dominated the Stellenbosch Cabernet Sauvignon scene for decades. The 2019 Rabelais is elegant and follows on from the success of the powerful 2015 and the finesse of the 2017.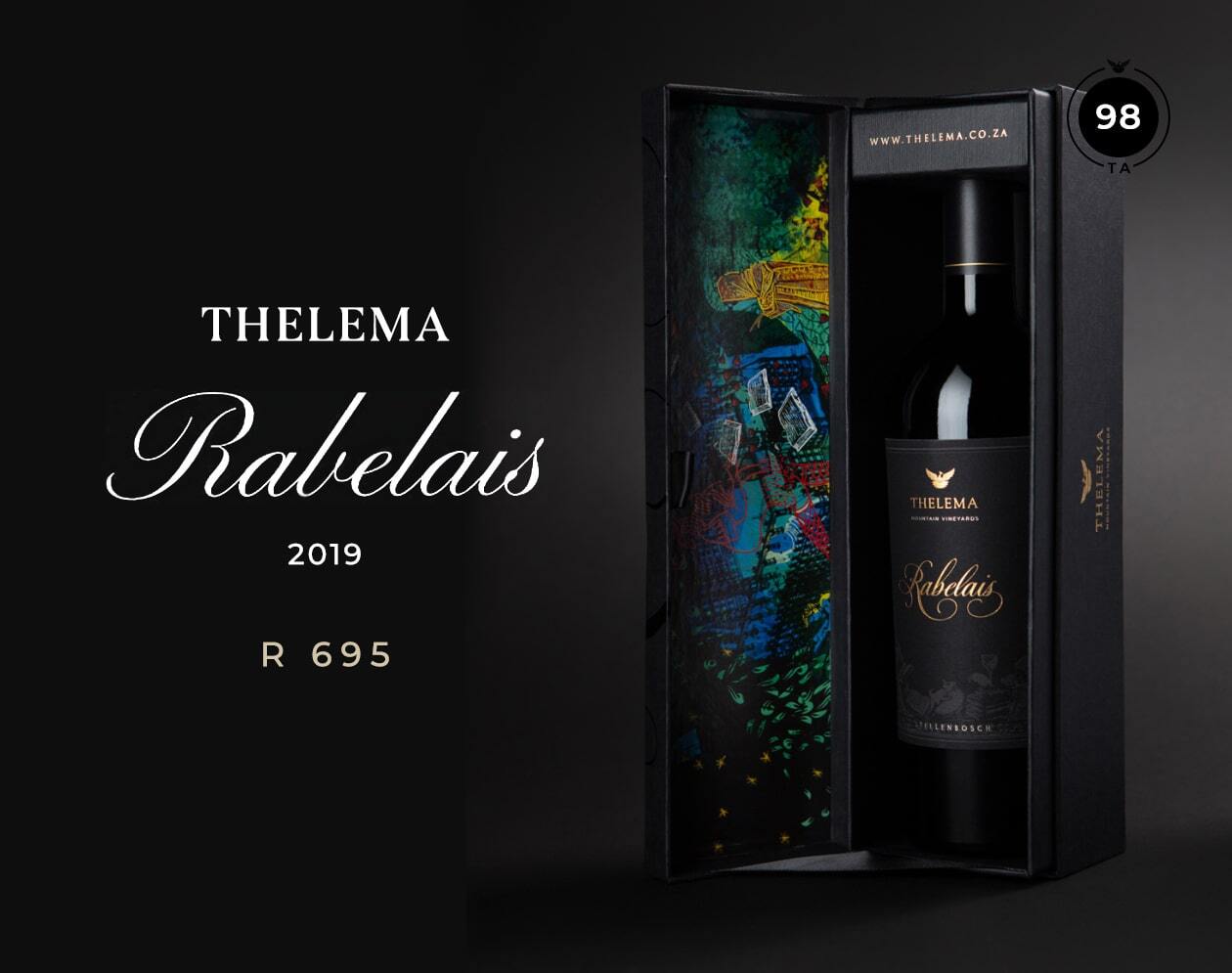 This release is an immense effort, showcasing the excellent skill of the Thelema winemaking team. The 2019 Thelema Rabelais offers Asian spices and ripe fruit purity all coated in enticing cocoa and wood spice aromas. With 10% Petit Verdot – which works wonders in the blend – the palate is bone-dry, exotic and rich. The etched, transparent tannins seem to be the trademark of the vintage. Refined, elegant and masterfully done, this 2019 is both luxurious and vinous.

Copyright © 2022 - Wine Cellar