It's easy to see why their 2019 Etna Rosso, from Nerello Mascalese grapes, is one of Wine Cellar's all-time favourites. It's a volcanic-raised beauty in which Italian tannins meet Burgundian styling. 'The straight Etna Rosso (2019) speaks volumes about the potential of the Cru reds,' writes Eric Guido of Vinous.
The 2020 Biancos track on from the quality of the 2019s. They are 'refined and mineral in style' and 'pretty fantastic' as per Vinous. The 2020 Etna Bianco is based on Carricante and is super finessed. 'The moment I put my nose to the glass, I questioned if this was just the entry-level 2020 Etna Bianco,' comments Eric. These latest releases are so delicious and, frankly, both are must-haves.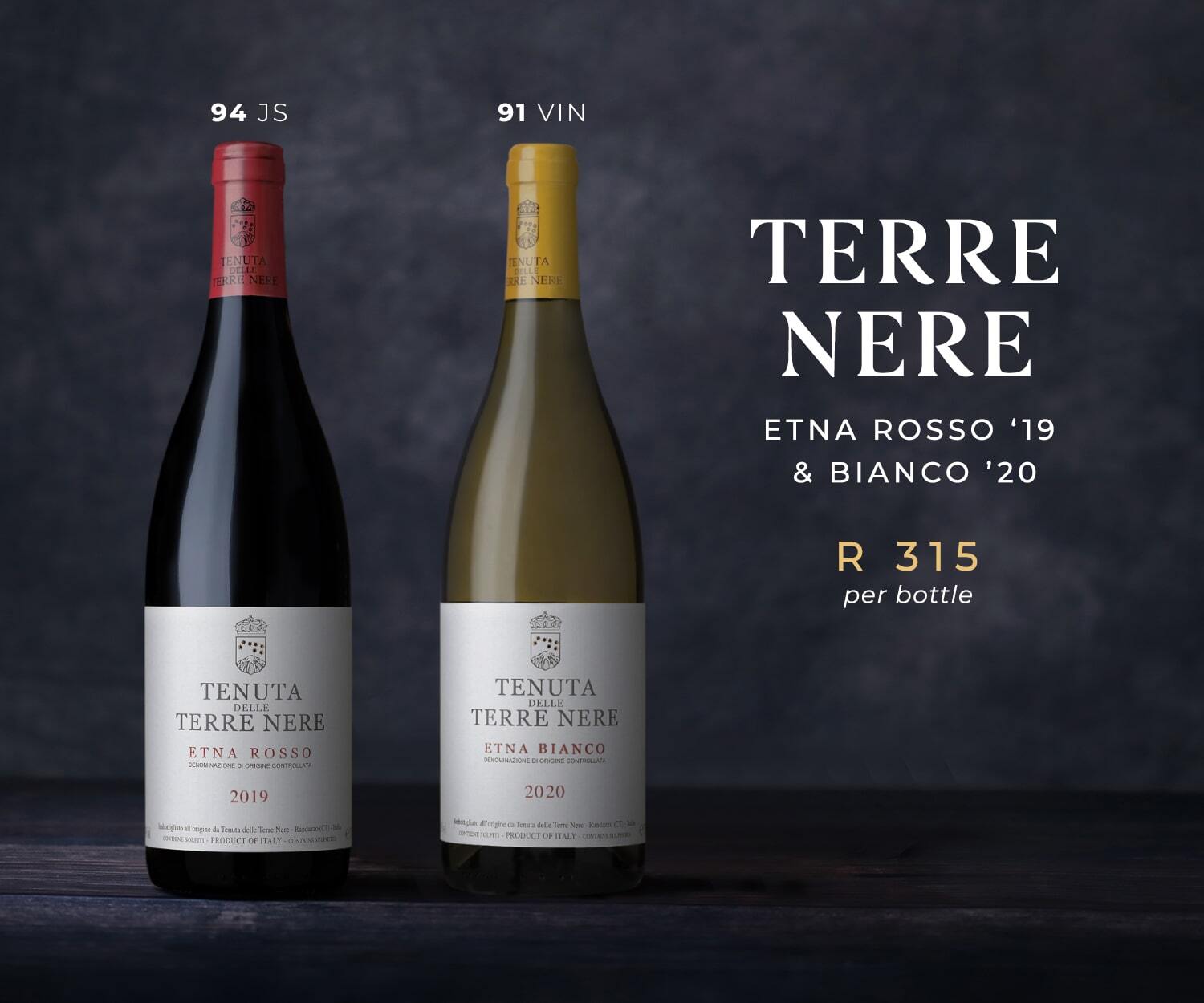 'No other winery has done as much for the popularity and success of Mount Etna as Terre Nere.' – Eric Guido, Vinous
Pioneer and proprietor, Marco de Grazia has spent decades revitalising the ancient, high-altitude (many ungrafted) vines that form the basis of Terre Nere's continued rise. The circular DOC around the foothills of Mt. Etna makes for a multitude of soils and microclimates. The organic practices, volcanic soils and extraordinary elevation yield sharp temperature differences between night and day, resulting in fine, elegant wines akin to Burgundy and Barolo.
Their crus are starting to gain cult status so please email Kenny should you be interested in the spectacular Terre Nere 'contrade' single vineyards.