Terrazas de los Andes Malbec Reserva 2018
Terrazas de los Andes
High-altitude Malbec Reserva 2018 from Mendoza, Argentina

As Wine Enthusiast wrote earlier this year, 'now is the time to buy Argentine Malbec again.' Tim Atkin MW agrees, stating that, 'today, Argentina is producing the most exciting wines in its history.'
Terrazas de los Andes is one of Argentina's most famous wine projects, and their Malbec Reserva is back in stock! Due to the stronger Rand, we are delighted to offer it at R350 – the same price as our offer in 2018.
After a string of tough vintages with uncharacteristically extreme conditions – frost, hail, mildew and even El Niño – producers have reason to smile again. 'Overall quality has proved to be high, especially 2018, a year that saw near-perfect growing conditions,' writes Wine Enthusiast. This is their highest-scoring Malbec Reserva yet and a sure winner with a braai or a Sunday roast.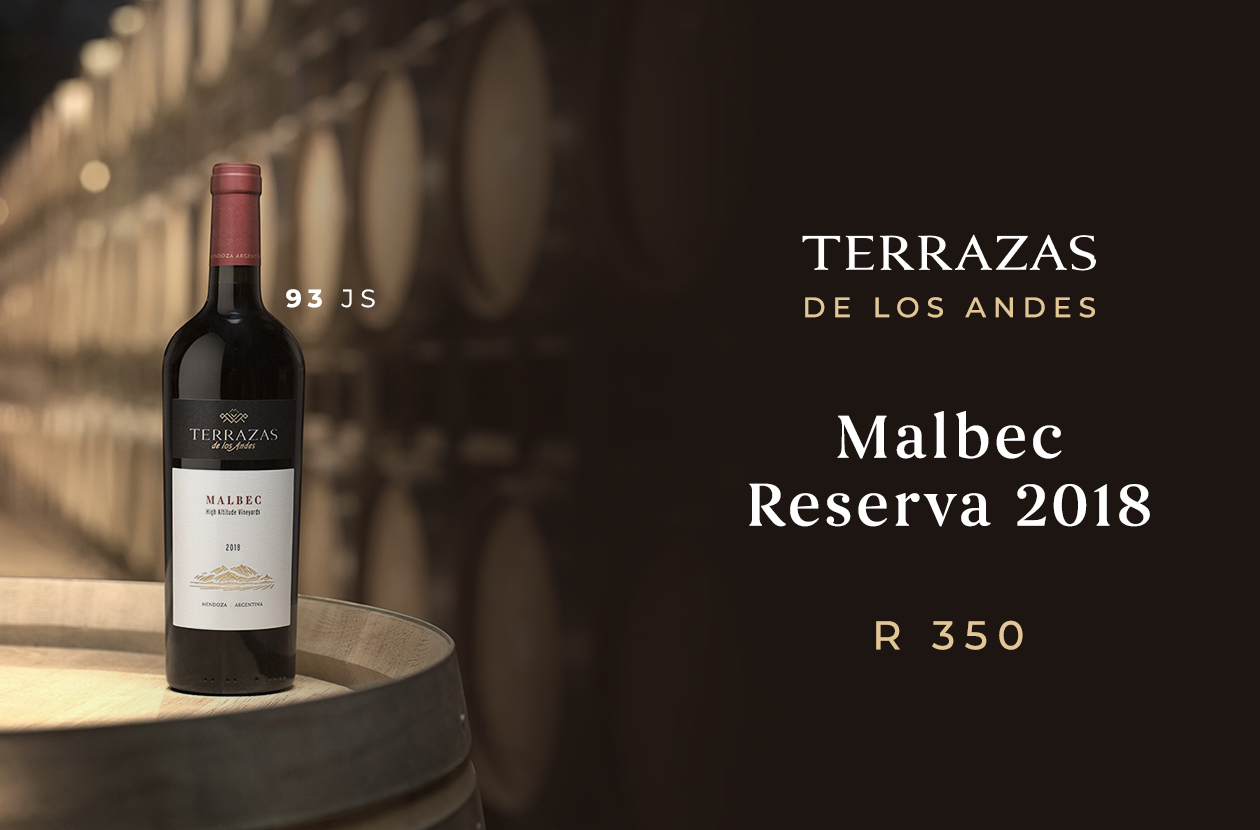 Suave, silky and well balanced, the 2018 Reserva is a classic Argentinian Malbec. Sourced from the Lujan de Cuyo and Uco valleys in Mendoza, the 20 to 80-year-old vines grow at around 1,100m above sea level. Here the vines benefit from plenty of sunshine but, most importantly, cooler nights. Because of this, optimum ripeness is achieved while the acidity, delicate flavours and freshness are all preserved. The 2018 benefits from a fresher vintage – showing violets, restrained fruit, plenty of complexity, and very fine tannins.

Copyright © 2022 - Wine Cellar