Sijnn's small-batch, vintage port-style wine
Sijnn Cape Vintage 2019
Platter's 5-star: Exclusive to Wine Cellar

From their isolated and unique vineyards in Malgas, Sijnn's small-batch, vintage port-style wine is produced from just 3 rows of Touriga Nacional. We are delighted that the limited-release, Platter's 5-star Sijnn Cape Vintage 2019 is now available exclusively to Wine Cellar clients.
Youthful and vibrant, with dark, brooding fruit and a lively palate, this stellar release is destined for the cellar – needing at least 10 years or more to reach its full maturation. The 2019 Cape Vintage is rich and full, fortified with top-quality wine spirits, energising the palate. Produced in tiny volumes (a meagre 600 half bottles), it speaks of Malgas's amazing terroir.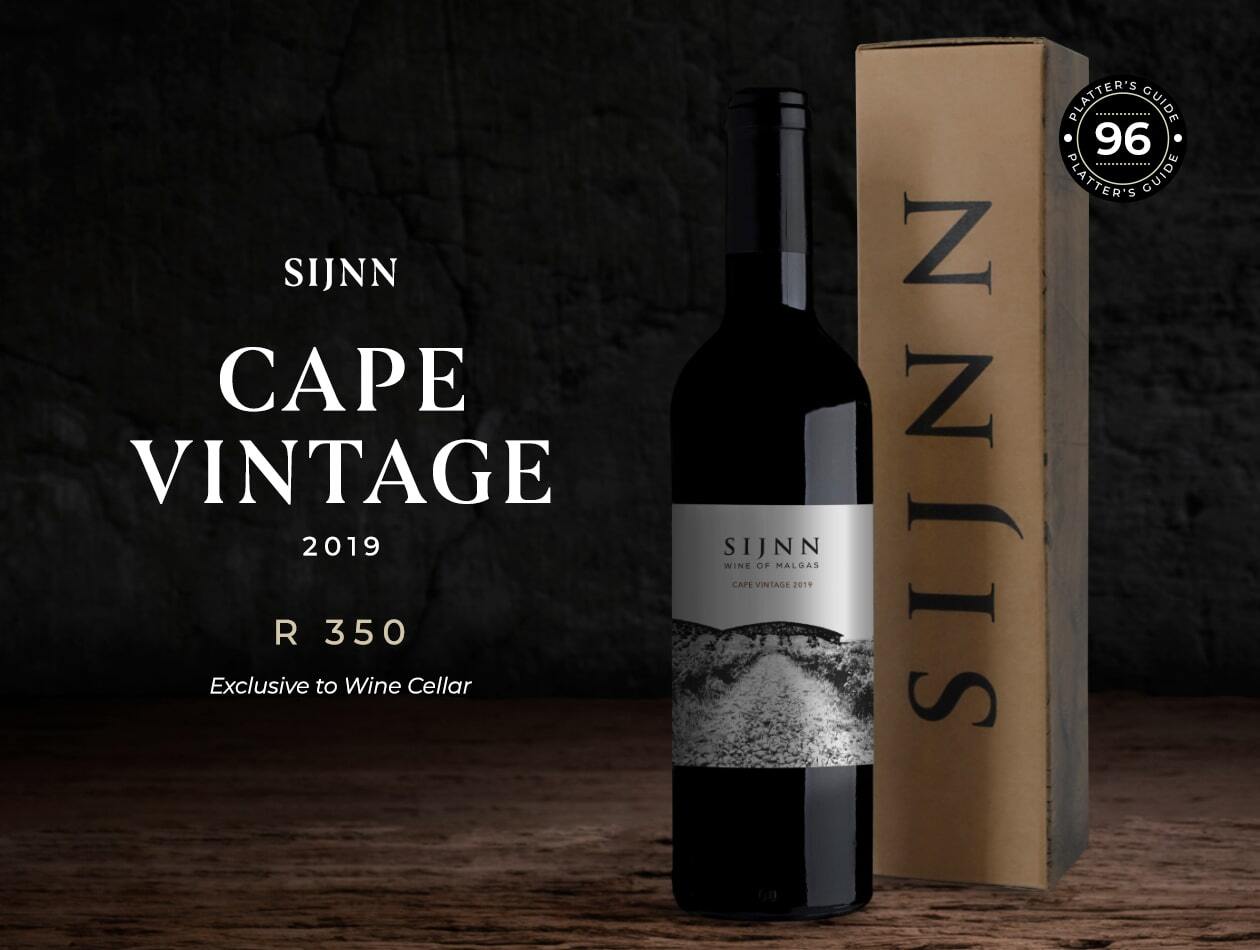 At Sijnn, they harvested the 3 rows of Touriga Nacional bush vines a week later than the rest. The team sorted the grapes by hand, including some raisins, before destemming and crushing. A few stalks were added back during fermentation. The wine then spent 2 years in a 2nd-fill, 300L barrel. Made by the talented, on-site winemaker Charla Bosman (née Haasbroek), the 2019 was left unfined, unfiltered and bottled by hand.

Copyright © 2022 - Wine Cellar