Reyneke
Cornerstone 2018: 'Irresistible' – Neal Martin

'Very supple tannins, ripe but not overly sweet, and caressing toward the plush finish. Irresistible and quite cerebral.' – Neal Martin, Vinous, 95/100
Reyneke's 2018 Cornerstone follows on from the massive success of the 2017 vintage after scoring yet another 95 (and above) rating from Neal Martin, who is regarded as one of the strictest tasters to cover South African wines. Tim Atkin MW adds how the 2018 is 'fresher and better balanced than previous releases'. This wine has to be one of the best value Bordeaux blends money can buy from anywhere in the world!
The 2018 Cornerstone is a blend of 63% Cabernet Sauvignon, 36% Cabernet Franc and 1% Merlot, with only 13.5% alcohol. It possesses gorgeous fruit and plush tannins but with an earthy complexity, finishing off delightfully dry. The tannins have great depth to them, ensuring excellent ageing potential – two decades and beyond according to Neal Martin. When you compare the price of this blend (under R250 per bottle) to similar scoring Bordeaux wines or any other local Bordeaux blend, it is simply a no-brainer.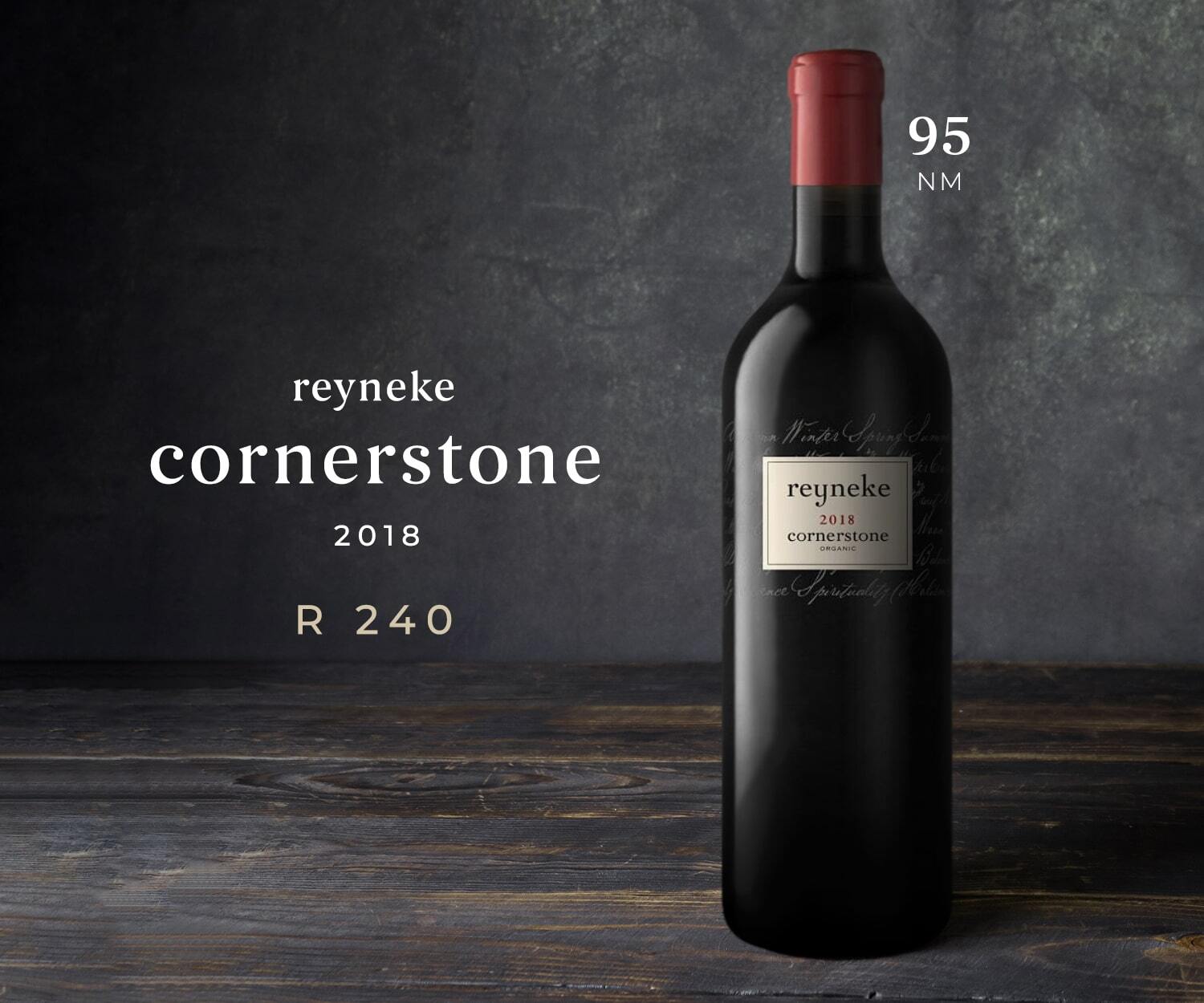 Reyneke practises organic and biodynamic farming and is South Africa's leading sustainable producer on an environmental, social and economic level. No other wine captures their core values quite like the 2018 Cornerstone. The name celebrates the people who make these wines possible and proceeds from the sales go towards helping farm workers with education, housing and retirement annuities. This is, however, first and foremost an exceptional wine at an unbeatable price.

Copyright © 2022 - Wine Cellar