'Super charged' Raats Jasper Red 2019
Raats
'Super charged' Jasper Red 2019

'Once again, the Raats Jasper Red Blend is a super charged baby MR selling at a fraction of the price of the MR de Compostella Grand Vin,' enthuses Greg Sherwood. No MR de Compostella was produced in 2019, and most of the declassified parcels went into the Jasper Red. Sherwood notes that the 'declassification (of the MR 2019) is certainly not based on a lesser quality of wines but more on their structural integrity that may not be quite sufficient for the long haul'.
Considering the lofty standards of the Mvemve Raats (MR) de Compostella, the Jasper Red 2019 offers phenomenal value for money. In fact, Neal Martin ranked the 2018 vintage of MR on a par with Bordeaux legends Mouton Rothschild, Ausone, Figeac, Lafleur and Le Pin!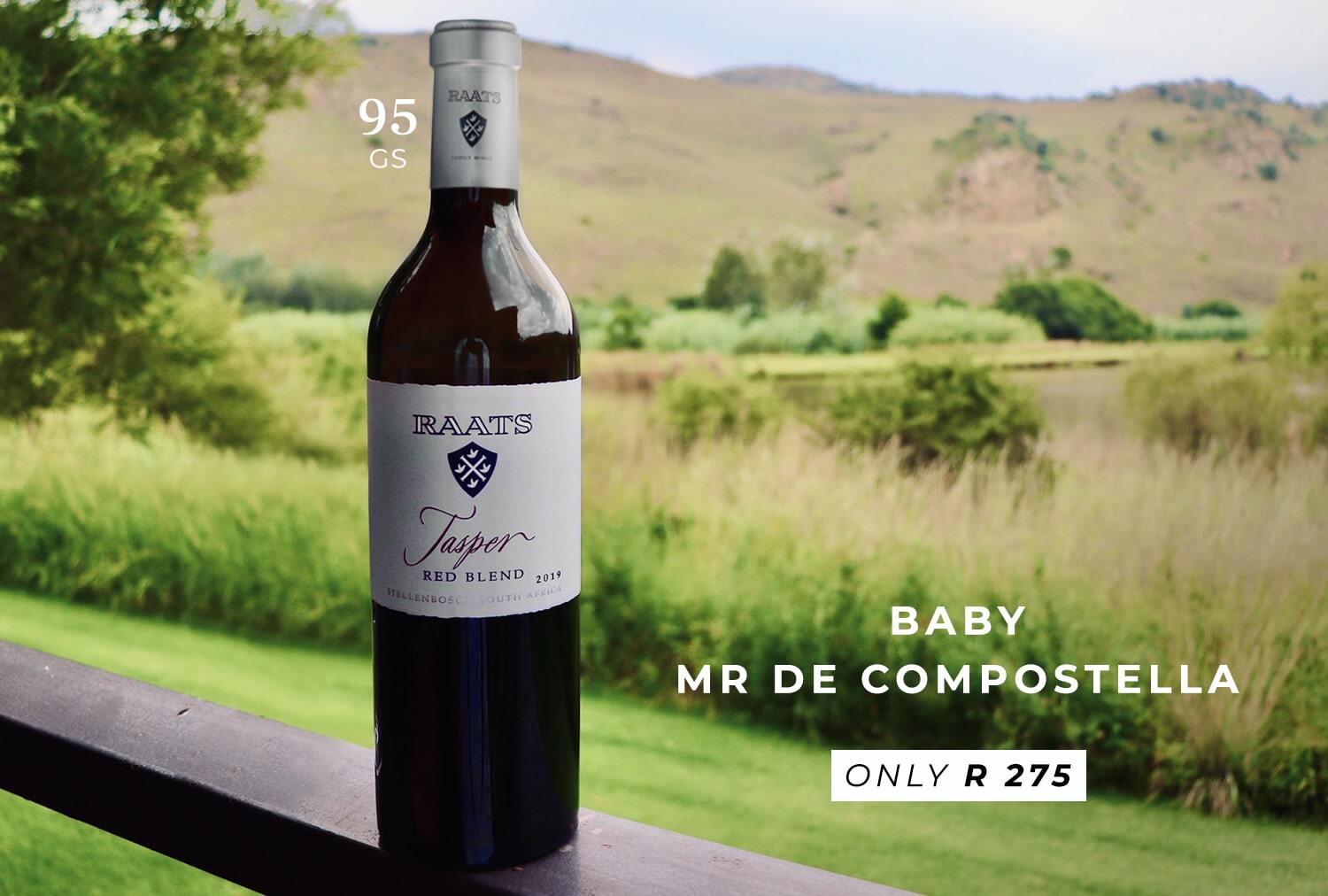 The 2019 Jasper is a blend of 50% Cabernet Franc, 43% Malbec, 3% Cabernet Sauvignon, 3% Petit Verdot and 1%Merlot. It's 'an elegant, generous offering packed full of charm and finesse,' says Sherwood, and 'there is a seriously fine pin point texture that is both expansive and creamy but also shows an impressive weightless concentration.' Though ready to drink now, it will benefit from a few more years in the cellar.
To produce the MR de Compostella, Bruwer and Mzo simply taste through all parcels and score the wines. Only parcels of exceptional quality make it into the final blend, and 2019 didn't make the cut. This declassification has only happened once before, in 2010, and reflects Bruwer and Mzo's high standards. Drink Jasper while waiting for the MR to mature.