Niepoort & Anselmo Mendes: Portuguese wine
Niepoort & Anselmo Mendes
'Portuguese whites deserve attention' – Jancis Robinson

With some of the highest vineyards and over 50 varieties in their blends, Portugal is making some of the best quality, well-priced white wines in the world. The Portuguese wine revolution has been well-documented, where old meets new effortlessly, and both Anselmo Mendes and Dirk Niepoort have been an integral part of it. Even with a 4,000-year-old wine industry, Portugal continues to make headlines for their must-have, under-the-radar, terroir-driven wines.
We're excited to highlight 4 white wines that arrived this week. They are juicy, mineral and mouth-watering, with great texture and length. These are Wine Cellar's go-to summer wines. For something truly different and refreshing, look no further than these absolute bargains!
The Anselmo Mendes Escolha (a blend of Avesso, Loureiro and Alvarinho) and the Loureiro are fresh-fruited, exotic and supremely smashable. The Niepoort 2020 Drink Me Branco is taut, stony and easy-going, whilst the 2019 Redoma Branco (a field blend) is one of the classiest wines on their list. The Redoma's minerality, purity and flintiness would make a Burgundian vigneron happy!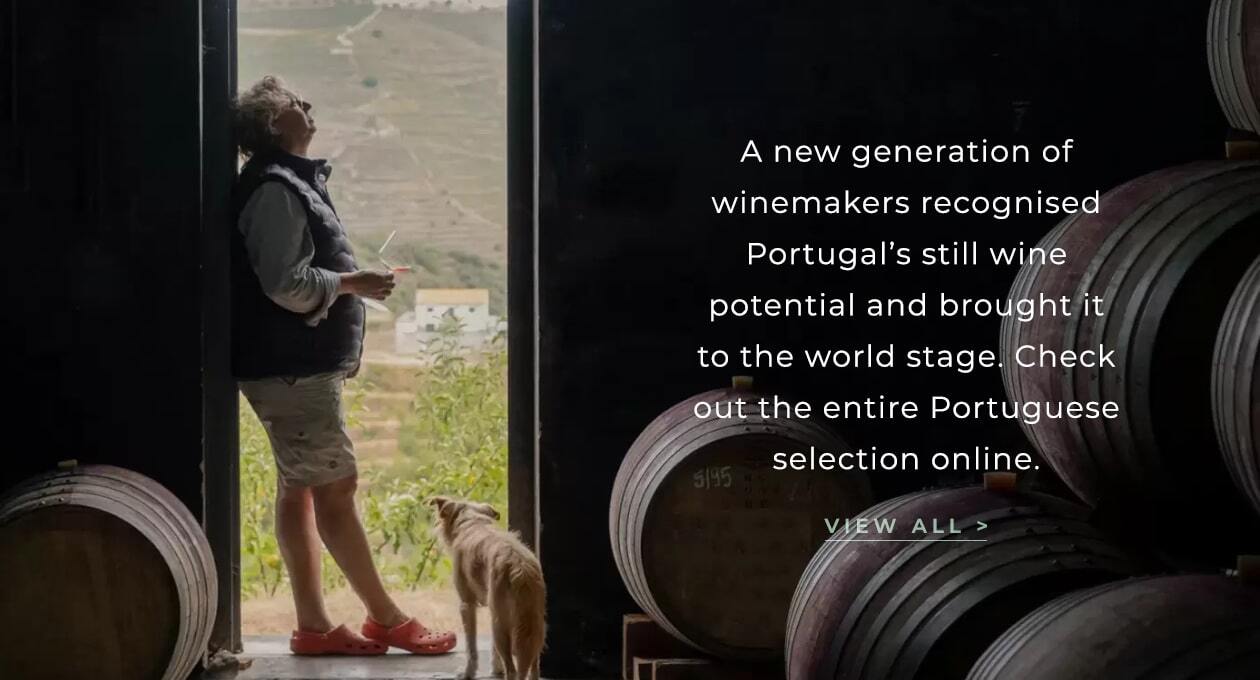 Based in the Douro, Niepoort is traditional in style. The grapes are picked at low alcohols, offering tension and savoury tannins. Focused on field blends from different terroirs, each wine comprises up to 50 varieties planted in one vineyard! The largest mountainous wine region in the world, the Douro is extremely rugged, strewn with very old vines on incredible schist rock.
In the northern region of Vinho Verde, Alvarinho flourishes alongside Loureiro. Both varieties create crisp, pure-fruited and mineral wines. Ever innovative, Anselmo Mendes has been using skin contact, large vessels, spontaneous fermentation, lees ageing, old vines and single vineyards since the '90s. Today, he is the King of Vinho Verde!

Copyright © 2022 - Wine Cellar