Buy Porseleinberg Syrah 2019 on allocation only
Porseleinberg Syrah 2019
Sold on allocation only

Following the now-famous, 100-point Porseleinberg 2018 – SA's highest rated Syrah – the demand for the 2019 Porseleinberg is set to be high as 2019 was a smaller vintage.
Due to the huge demand, we have offered the 2019 to all our loyal Porseleinberg followers on a first-refusal basis. Any unconfirmed allocations will be offered to our client waiting list.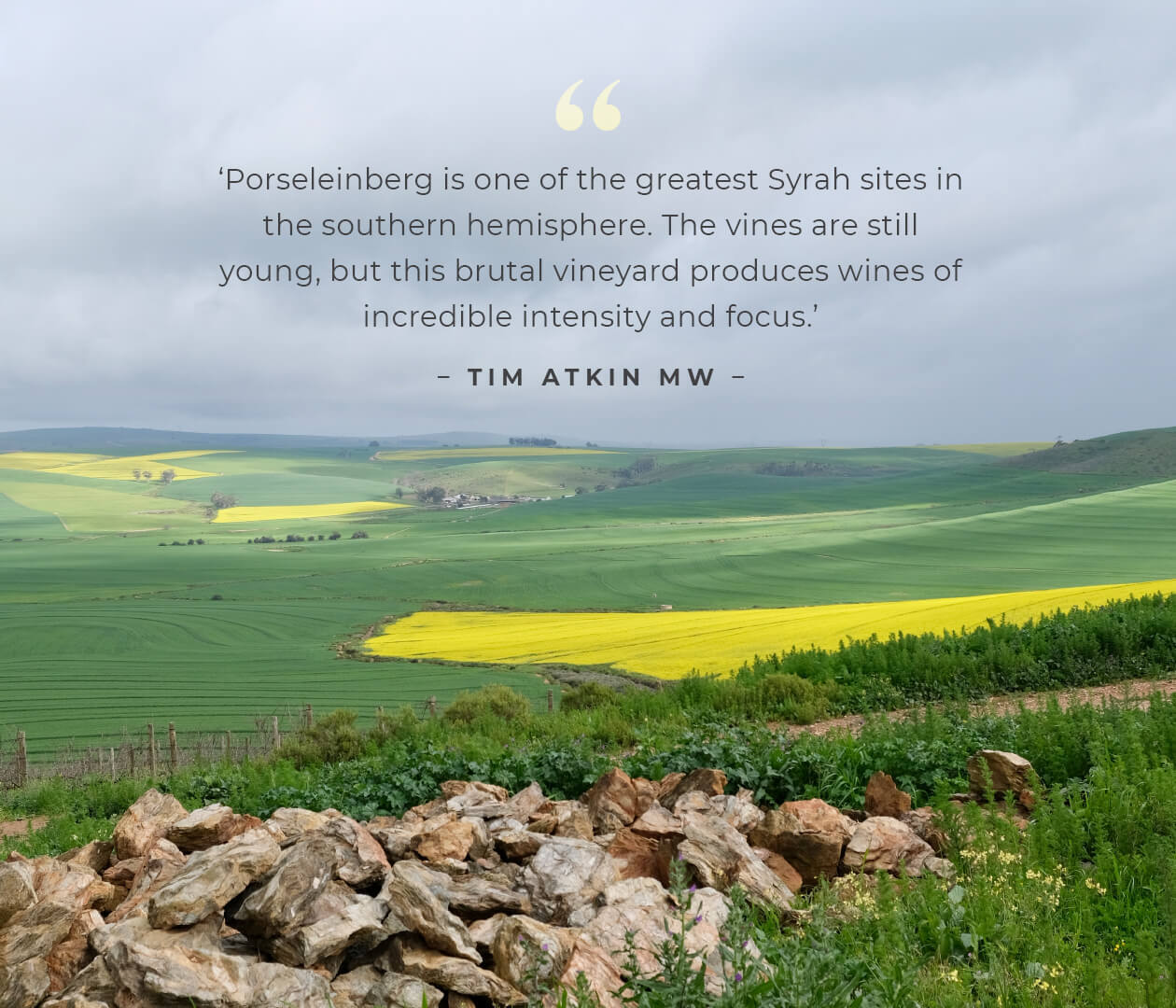 About the 2019 Porseleinberg Syrah
This game-changing Swartland Syrah is grown on a rugged, schistous outcrop just south-east of Riebeek-Kasteel. This extreme terroir combined with uncomplicated farming, produces a truly unique Cape Syrah showing tremendous character and a remarkably Rhône-like structure. With earlier vintages selling for close to R 4,000 per bottle on the recent Strauss & Co Fine Wine Auction, its track record makes it one of SA's most collectable modern-day wines.
As a vintage, 2019 saw a return to almost normal rainfall. The 2019 Porseleinberg falls somewhere between the quality of 2015 and 2017, although not as dry a winter as 2017. This is evident in the wine being more precise on the palate, with a greater degree of freshness in comparison to the fleshier 2018. The alcohol has also dropped from 14.3% to 13.9% (a preferred and more classical space for winemaker, Callie Louw). The winemaking is exactly the same as the 2017 and 2018 vintages and, like previous releases, it will need some time to resolve. Refined and accomplished, it should age easily for 2 decades and beyond.

Copyright © 2022 - Wine Cellar