Pio Cesare: One of Piedmont's greatest
Pio Cesare: One of Piedmont's greatest
2016 'dream vintage' Barolo and 2017 Langhe Nebbiolo
Looking back at the last decade, Piedmont is in its golden age and, for 140 years, Pio Cesare has consistently been one of the region's, if not Italy's, greatest names. All 5 generations at this historic estate have combined the best of the old and new in creating classically styled, elegant expressions of Nebbiolo.
The 2016 vintage has been described as 'il sogno' – 'the dream'. It was a textbook, late-ripening year, resulting in thrilling wines of extraordinary balance and finesse. Their 2016 Barolo 'is a terrific example of the year' as per Antonio Galloni, and a must-have for traditionalists. It is effortless – spiced black cherries, roses and earthy notes with big, fine-grained tannins and zesty acidity.
For fantastic value, look no further than 2017 Langhe Nebbiolo. It is Piedmont's equivalent to Bourgogne rouge and often made from the same highly-regarded parcels as the estates' Barolos and Barbarescos. It's an incredible example of the poise and pedigree these entry-level Langhe wines can offer.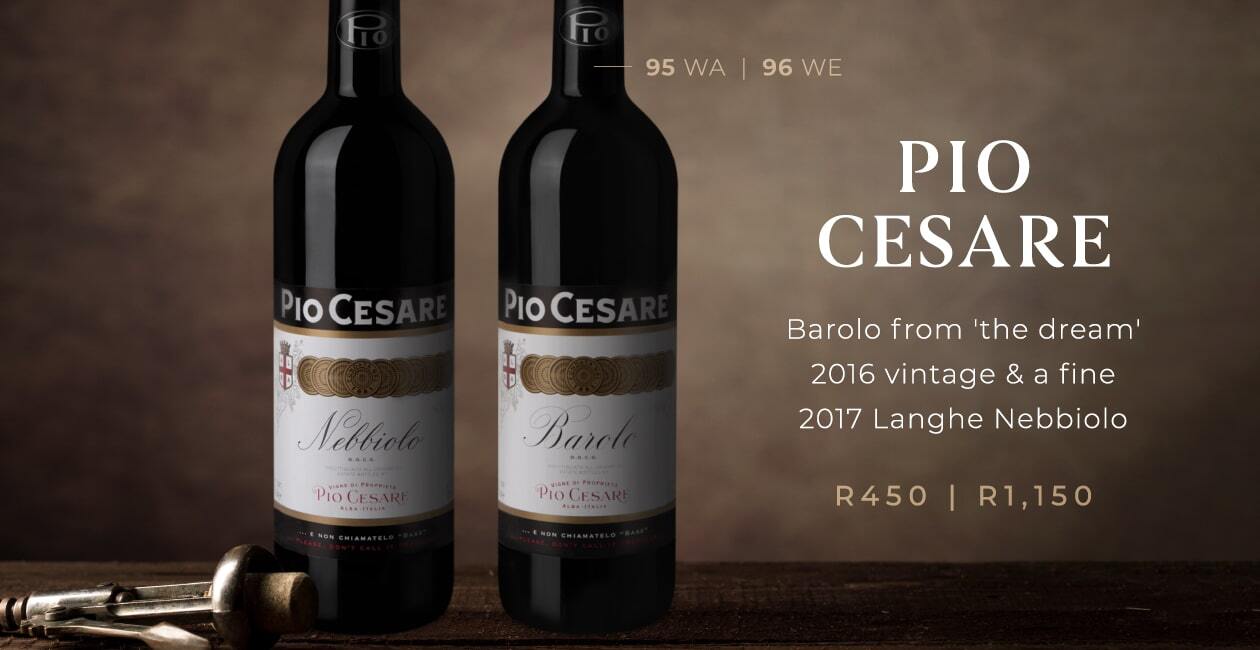 This family-owned domaine is based in Alba with their cellars built into the ancient Roman town wall. Dynamic and charismatic, the late Pio Boffa worked tirelessly to promote Piedmont. Pio was a 'reference point' for the appellation, as per Wine Enthusiast, and a strong advocate for the domaine's classic Barolo and Barbarescos. He believed in blending various prime parcels to achieve greatness. Pio was quoted as saying, 'blended Barolos and Barbarescos are the true expressions of Nebbiolo in their respective territories and denominations.' His legacy continues with his daughter, Frederica, and his nephew, Cesare, who have taken over the running of this legendary estate.