Perfect Pair: In search of the greatest food & wine matches
The perfect pair
In search of the greatest food & wine matches
In our quest to discover the perfect pair in our first food and wine series, we braved the sometimes daunting sweet, sour, spicy and umami flavour combinations of chef Sepial Sim's Northeastern Asian cuisine at Allium.
'What you love to drink is never better than when it's drunk with what you love to eat.' – Rajat Parr, Secrets of the Sommeliers
One of Decanter's top non-vintage Champagnes and highlighted as one of the 'Best Wines of France 2020' by the prestigious La Revue du Vin de France, the Jacquesson 742 was a brilliant partner with the KFC (Korean Fried Chicken). The crispy, fried food perfectly complemented the effervescence and minerality of the Champagne.
There were two clear crowd favourites. Firstly, the 2019 Anselmo Mendes Loureiro, a fresh, vibrant iteration of Vinho Verde, paired beautifully with the jellyfish summer rolls and cape bream pani puri. Loureiro is known for its citrus-like notes and mineral elegance.
Next, the 2018 Pesquié Le Paradou Grenache, was a phenomenal match with the pork belly and gimbap. Fruit-forward and with 'silky-textured red-berry notes', this was the wine of the night! Most guests guessed the pricing at over R300. But, at almost half the price, it is a must-have on any table.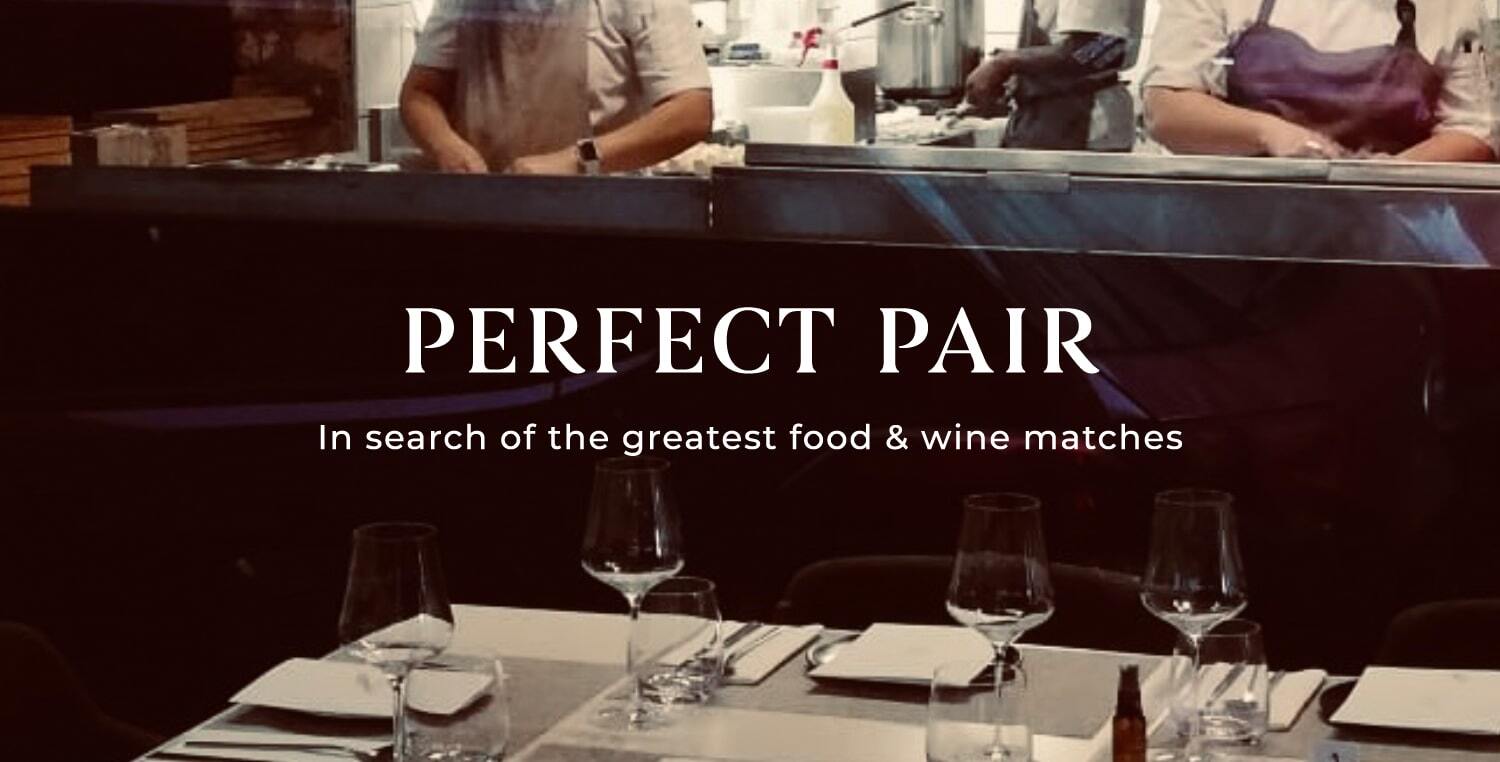 Whilst the Loureiro won the white pairing, the 2017 Trimbach Riesling from Alsace was rated as the wine to drink a whole bottle of – with or without food. It's easy to see why Jancis Robinson described it as 'the single most admired dry Riesling made anywhere'.
Lighter in style when compared to other Riojas, the 2017 Faustino Crianza appeared broodier, more intense and with more tannin and structure than the Paradou Grenache. We can't wait to open a bottle with jamón, cheese and tapas!