'Late Bottled' Port is aged for 4-6 years before being bottled, whereas 'Vintage' Port is bottled after only 2 years. Stylistically, LBV is a cross between Vintage and Ruby Port since Ruby Port should be drunk quite young and a great Vintage Port may need 15-20 years to open up. The beauty of LBV is that you can drink it now or hold it for a few decades. At only R320 for a 750ml, we suggest buying it by the case load.
The Douro Valley in Portugal, the birthplace of Port, is one of the world's most historic wine regions – demarcated in 1756. Niepoort Vinhos, established in 1842, have been producing phenomenal Port for over a century. This LBV Port is a field blend of Touriga Nacional, Touriga Franca, Tinto Cão, Tinta Francisca, Tinta Amarela, Sousão, Tinta Roriz and others. A supremely versatile wine, the LBV can go with peppery and earthy food, dark chocolate and various cheeses – from cheddar to brie.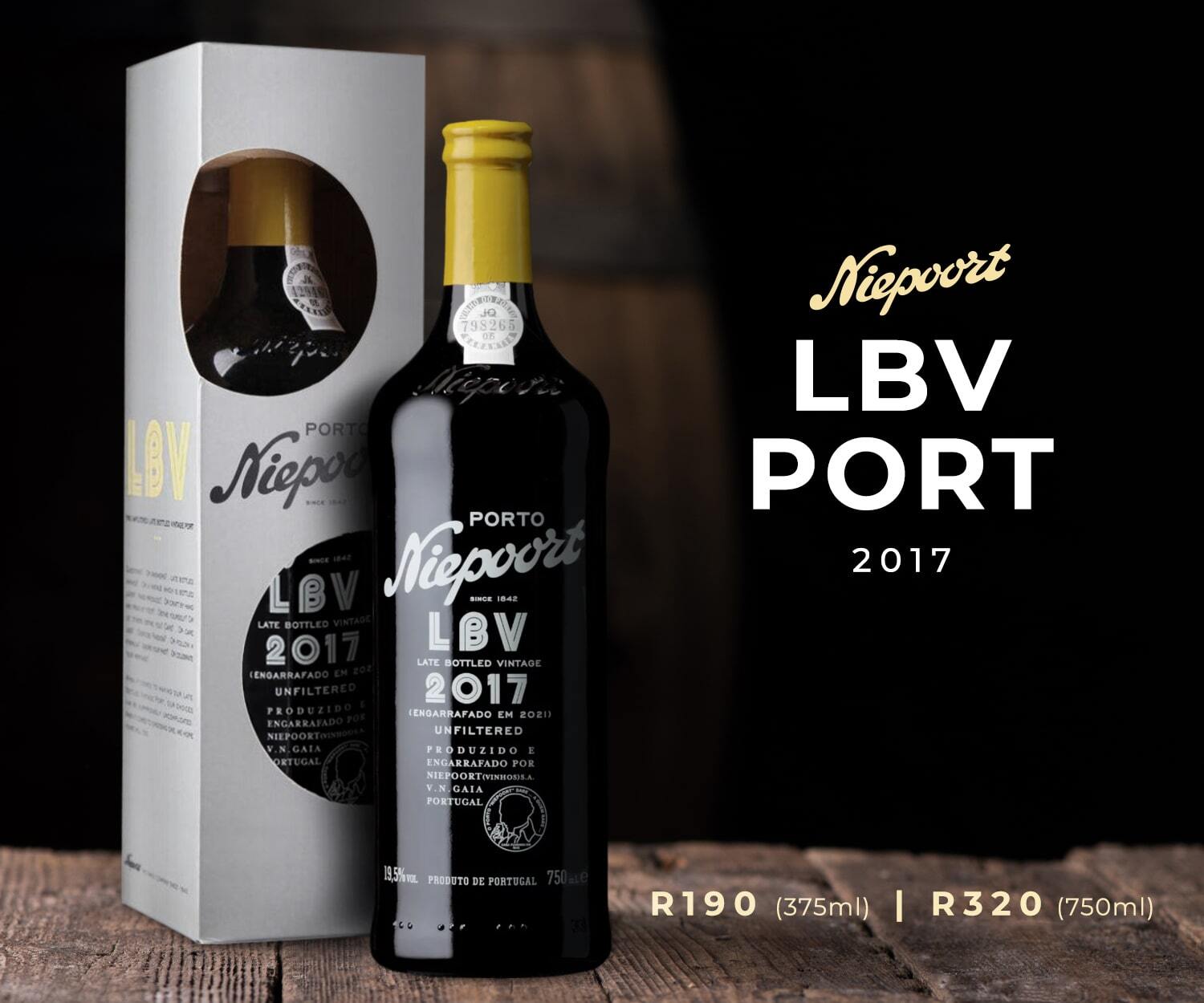 A year ago, we said that Port is making a comeback and its popularity continues to grow. The number of fortified wines trading on Liv-ex has risen 720% in the past decade. If you're interested in Niepoort's Vintage Ports, please let Jolette know.