Moya Meaker Elgin Pinot Noir 2020
Moya Meaker 2020
Best value Pinot Noir in South Africa

The 2020 Moya Meaker Elgin Pinot Noir is easily the best Rand-for-Rand bottle of Pinot in the country! Tasting it again yesterday confirmed its complexity, refinement, and elegance. Its rich, dark cherry and plum introduction is enveloped by oak spices and ever-evolving notes of black tea, dried cherry, crushed stone and brooding fruit depth. The tannins are fine and there's a fresh lift at the end.
Named after David Curl's mother-in-law Moya Meaker, who was Miss SA in 1959, it celebrates her radiance and lively persona. The wine is made by the dynamic Damascene winemaker, Jean Smit, and is pretty awesome at this price!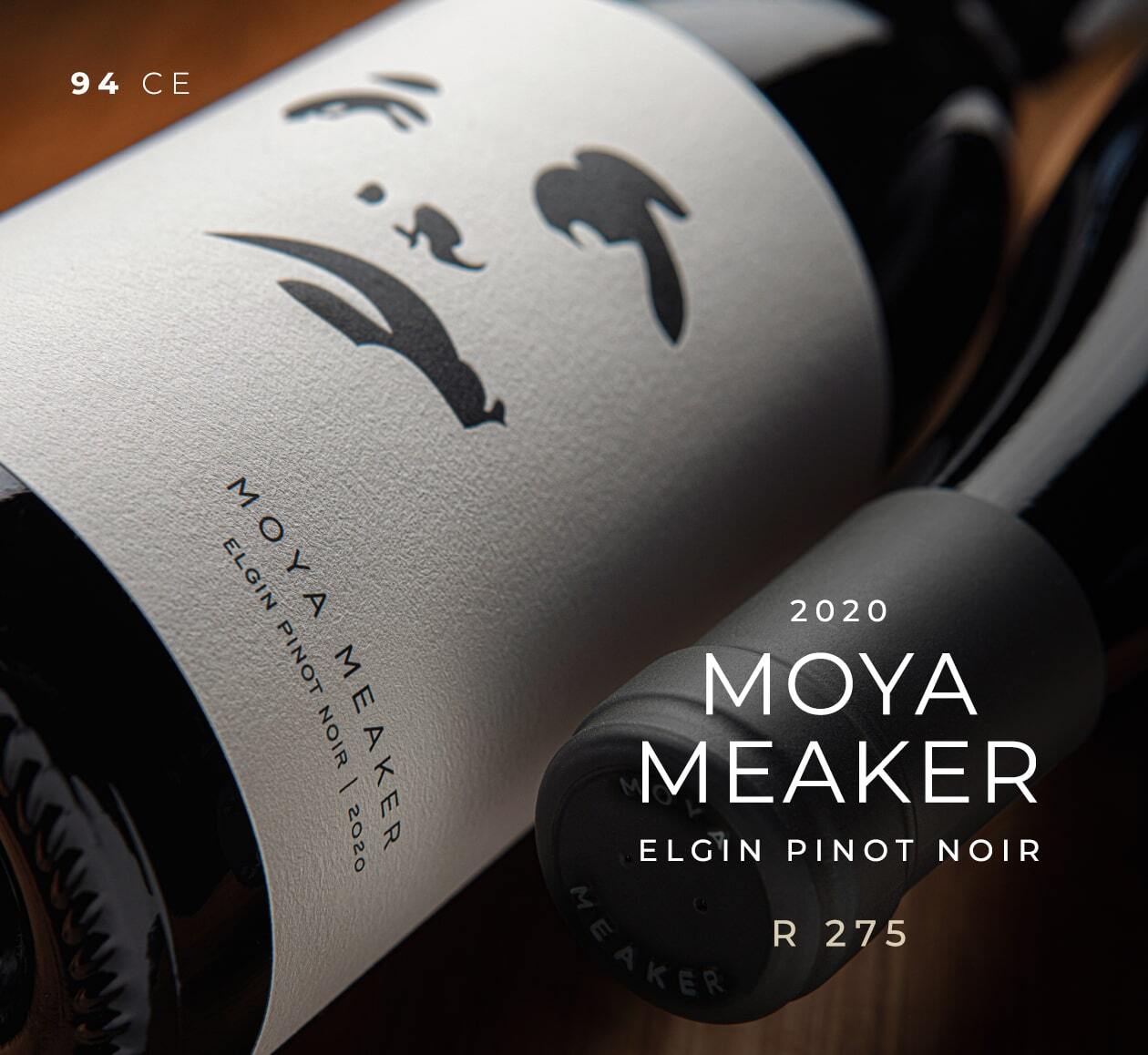 Established in 2010 by Canadian-born David Curl, the former owner of Château Gaby in Bordeaux, this Elgin property lies in an amphitheatre formed by various mountains. At this high altitude, the vines are exposed to large diurnal shifts giving the Pinot Noir its bright acidity and plush fruit density. The 3-ha parcel of ancient Bokkeveld shale soils offers the perfect terroir for cultivating this elusive Burgundian variety.
Produced from high-density plantings of Dijon 667 and 777 heritage clones, the five blocks were harvested in different tranches for optimum ripeness. Winemaking includes spontaneous fermentation, minimal extraction and clever oaking in 25% new, 300ℓ 'light toast' French oak barrels. All this effort shows in the 2020 vintage of the Moya Meaker, which is remarkably complex for a sub-R300 Pinot.

Copyright © 2022 - Wine Cellar