The main difference between López de Heredia and the rest of Rioja is their traditional way of producing wine. Tempranillo is blended with Garnacho, Mazuelo and Graciano, producing a lighter, more ethereal style of red. The grapes are also picked at lower alcohols and aged for far longer than the appellation dictates. In fact, their Cubillo Crianza is aged for longer than the legally required minimum for Gran Reserva Rioja!
These wines are oxidative, savoury, finely elegant and have a depth of umami flavour that makes them so food-friendly. We cannot recommend all of their wines enough.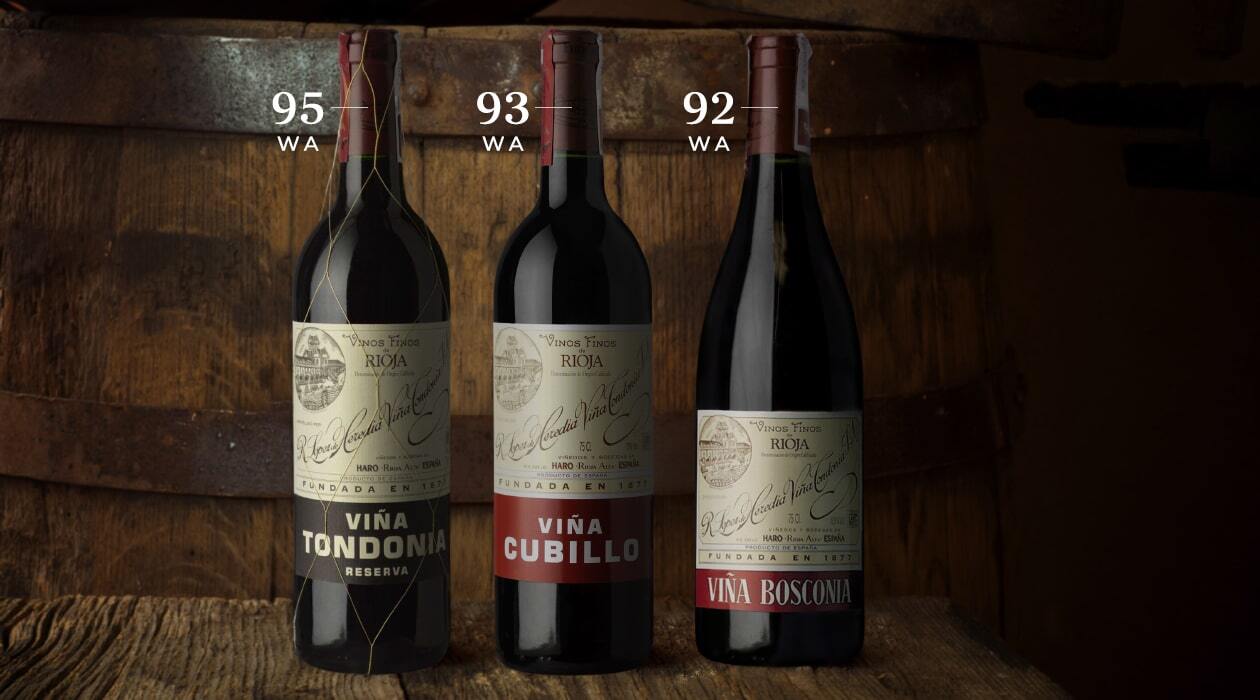 Their range of reds opens with their unusually complex, intriguing 2012 Viña Cubillo Crianza. Spending less time in barrel than the Reservas, it offers more red fruit with their signature, sweet tobacco spice and fine-boned acidity. 'This was born as a red for tapas,' writes Luis Gutiérrez. Is there better value in the wine world?
The 2009 Viña Bosconia Reserva is the more powerfully structured of the two red Reservas and shows immense concentration from the warm, dry 2009 vintage. Finally, their flagship wine from their largest, most famous vineyard, the 2008 Viña Tondonia Reserva is elegant, nuanced and full of energy. It expresses the freshness and delicacy of the vineyard and the cool 2008 vintage, scoring a whopping 95 points from the Wine Advocate.
Since 1877, over four generations, López de Heredia has been making wine in the same patient way. 'To capture the essence of Rioja one can't change with every trend,' says Maria López Heredia, 'for us, tradition and conviction are life-long attitudes.'