Klein Constantia Sauvignon Blanc 2021: 40 years in the making
Klein Constantia
2021 Sauvignon Blanc – 40 years in the making

From SA's iconic producer, Klein Constantia, comes one of their most important releases in decades – the 2021 Klein Constantia Sauvignon Blanc. Their now legendary 1986 has demonstrated the incredible ageing potential of this grape and is, to this day, a benchmark for this variety. From a great Sauvignon Blanc vintage, the 2021 is set to challenge the legends of the past.
Following in those footsteps, they have spent 4 decades continuously improving (taking inspiration from biodynamic and organic farming, using 100% native yeasts, and utilising up to 43 different parcels), culminating in this new standard-bearer release. The 2021 Sauvignon Blanc has everything you need and want from a great wine – complexity, freshness, maturation potential and exceptional value!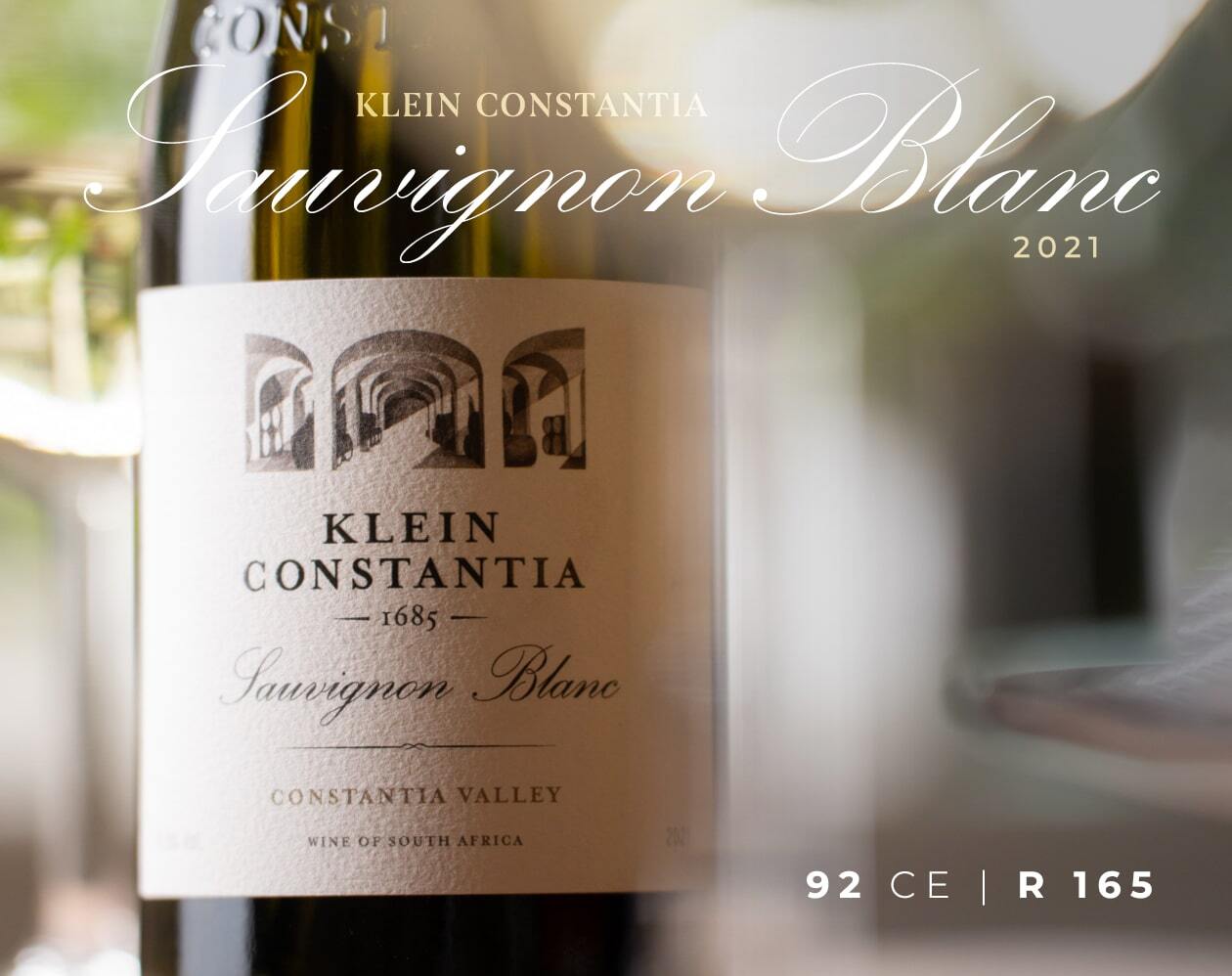 The 2021 bottling is 100% Sauvignon Blanc – vinified separately from 43 different blocks, partially whole-bunch pressed and fermented using native yeast. Made in a more oxidative style with 25% undergoing skin contact, the standout features of this release are its complexity and layered aromas and flavours, which combine to produce something especially elegant.
At our recent tasting where we tracked the evolution of local and international Sauvignon Blancs over a 30-year period, it was clear how great Klein Constantia Sauvignon Blancs are underrated for both their sophistication and value.

Copyright © 2022 - Wine Cellar