Kanonkop 2017 Cabernet: Setting a new benchmark for SA Cabernet
Kanonkop Cabernet Sauvignon 2017
Setting a new benchmark for SA Cabernet

'Even more, respect, if that's possible, for Stellenbosch property Kanonkop after tasting the new releases… the Cab 2017 setting a new benchmark for what can be achieved with this variety locally.' – Christian Eedes, 97/100
From one of the greatest Stellenbosch red wine producers and one of the finest Stellenbosch vintages in the last two decades, it is no surprise that the 2017 Kanonkop Cabernet Sauvignon is this impressive.
Backed by the pedigree of the estate, it is sure to last for decades to come and is a must for all serious red wine collectors. The quality is without doubt and offers immense value when all factors above are considered.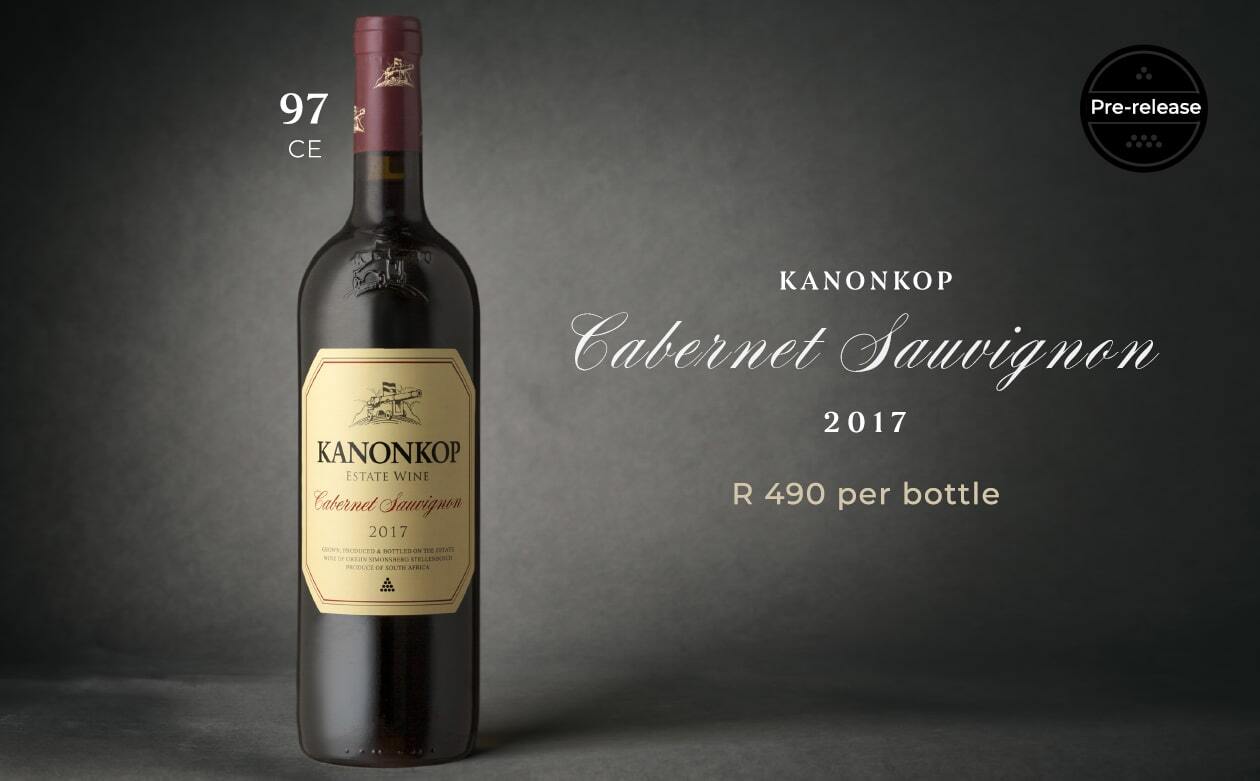 Extremely youthful, the 2017 has coiled, bright red fruit and dark, brooding berry intensity. Slow to evolve, it has added, earthy Cabernet depth and integrating oak, but it remains tight throughout its time in the glass. The 2017 Kanonkop Cabernet is immense, yet fresh with a lattice work of tannins in support.
This is a pre-release offer and all orders will be delivered after 1 October 2021.

Copyright © 2022 - Wine Cellar