A Wine Cellar guide to Jura wines
Not only is the Jura home to some of the finest cheeses in the world, like Comté and Morbier, but its wines are among France's most distinctive. This small region around the town of Arbois is where Louis Pasteur solidified the understanding of micro-organisms in wine. Jancis Robinson calls it 'the next small thing'. Very close to Burgundy and bordering Switzerland, the wines are stylistically a blend of the two.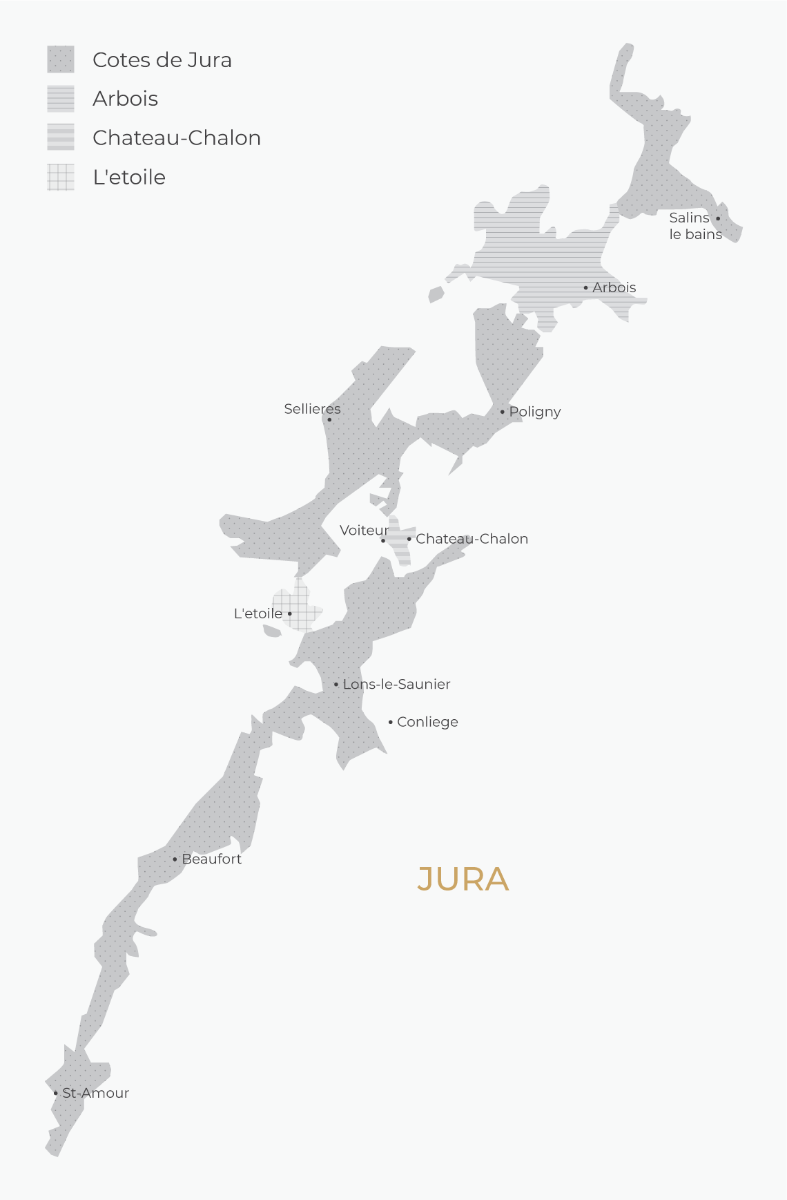 Permitted white varieties
Savagnin Blanc and Chardonnay
Permitted red varieties
Trousseau, Pinot Noir and Poulsard
The wines of Jura
The region is known for an ensemble of reds that show great depth as well as long-ageing, full-bodied whites and oxidative 'yellow wines'. Trousseau is one of the Jura's 5 permitted grape varieties. 'Wines made from Trousseau typically have a deep cherry-red colour and flavours redolent of dark red berries and other forest fruits,' says Wine Spectator. Jancis Robinson adds: 'Trousseau's rather deeper reds intriguingly combine pepper and violet scents.'
The other famous native grape is Savagnin Blanc. 'Identical to the heady Traminer but in Jura is capable of making extremely tense, long-lived, full-bodied dry whites as well as versions that are deliberately oxidised,' says Jancis.
These deliberately oxidised whites and finely fruited reds will expand your horizons. They are must-haves for all winemakers and wine geeks!
Did you know?
Pinotage is a South African-born variety. It was created in the 1920s by crossing Pinot Noir and Cinsaut and has given rise to the Cape Blend, which is generally made from Bordeaux varieties along with a small percentage of Pinotage.