The quality is superb across the board. Decanter tipped their hat to the 2019 Bourgogne Chardonnay as part of the top value 2019 Burgundies to buy, with the 2019 Bâtard-Montrachet and 2019 Montrachet amassing a whopping 97 points from Allen Meadows. Don't miss out on their two monopoles, namely the cultish 2019 Puligny-Montrachet 1er Cru Clos De La Mouchère as well as the exciting newcomer, the 2019 Meursault 1er Cru Richemont Monopole!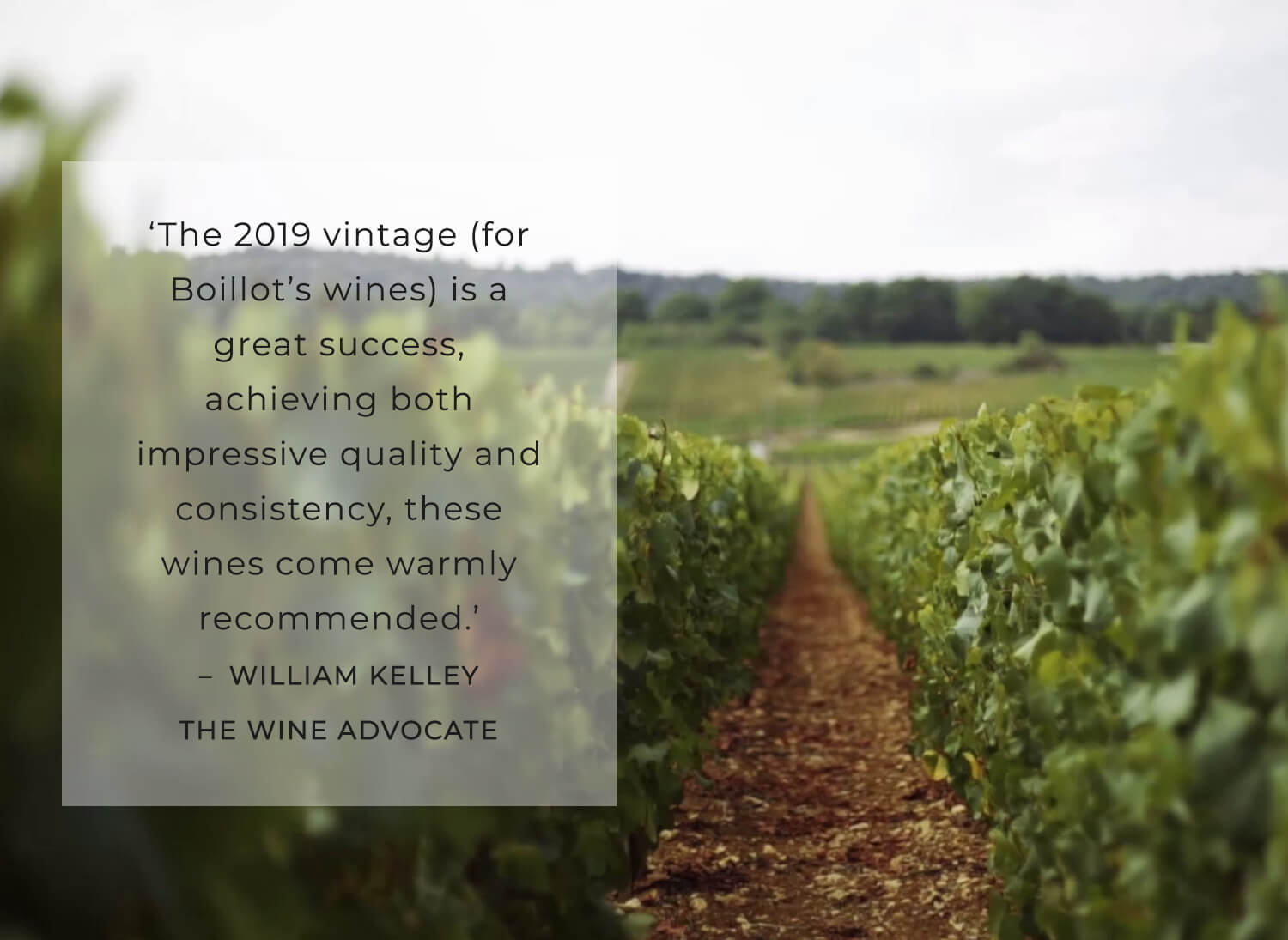 The 2019 reds are positively stunning. The 2019 Volnay Villages punches above its weight and is a '1er Cru in disguise' as per Allen Meadows. The three Volnay 1er crus – Caillerets, Chevrets and Frémiets – show their terroir well with Caillerets being William Kelley's favourite from this cellar. In only its 3rd vintage, the 2019 Échezeaux Grand Cru sourced from the lieu-dit En Orveaux, and very close to Musigny, is a stand-out. Finally the 2019 Chambertin Clos de Bèze Grand Cru scored 95/100 from Wine Advocate and has been built to last – roughly until 2057!
For Guillaume, it is the balance of the 2019s that stand out. 'In fact, I would go so far as to say that I have never seen a better-balanced vintage than 2019.' – Guillaume Boillot
After the generous volumes of 2018 followed three vintages with smaller crops, 2021 is expected to be the smallest in decades.