Joining the Chardonnay is the 41st release of their Pinot Noir, which illuminates the ethereal fruit purity of the 2021 vintage. On the palate, there is a wonderful dance between dark fruit, constraint and elegance.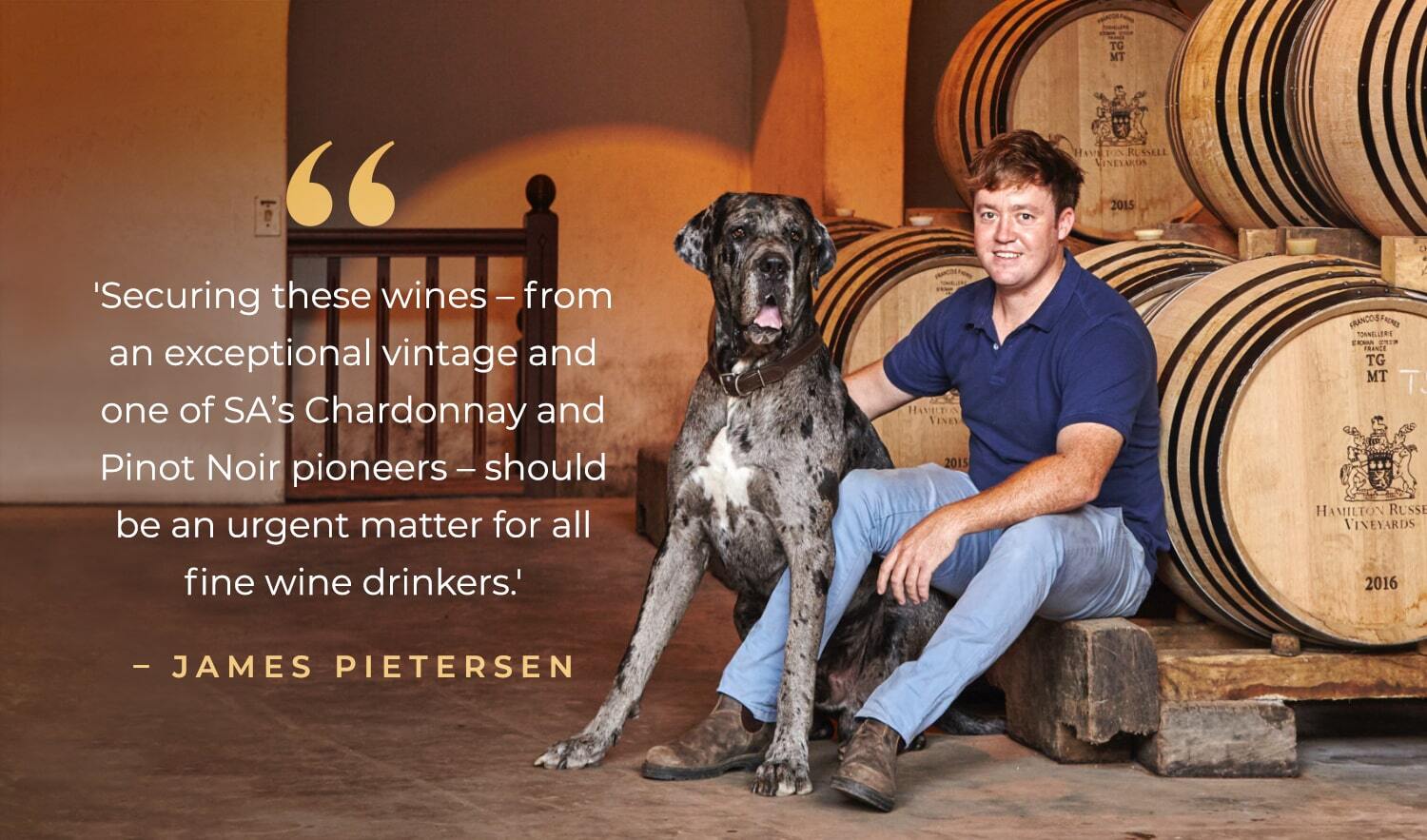 Emul Ross' deft hand is clear in the 2021 Chardonnay. With clarity and purity very much to the fore, it is simply one of their greatest Chardonnays. The 2021 Pinot Noir has a sense of surety and precision and rounds out this special vintage.
Hamilton Russell Vineyards is constantly improving. They have introduced organic farming methods and Emul is continuously fine-tuning their work in the cellar – specifically their barrel selection and approach to oaking – allowing greater fruit definition and refinement. After a tough 2019 vintage but the good 2020, 2021 is succinctly summed up in Anthony's own words: 'Emul's signature intellectual winemaking style… has dovetailed with an unusually privileged vintage to produce extraordinary 2021s for Hamilton Russell Vineyards.' And we couldn't agree more!