Donovan Rall's signature releases
Rall Wines
Always good. Always limited.

After tasting Donovan's new releases with him last week, it's clear that he's extremely excited by this year's set. Having followed his wines since the maiden, Platter's 5-star vintage, it is always impressive to see how he continuously improves; adding nuance and precision. I think this is his best set of wines to date.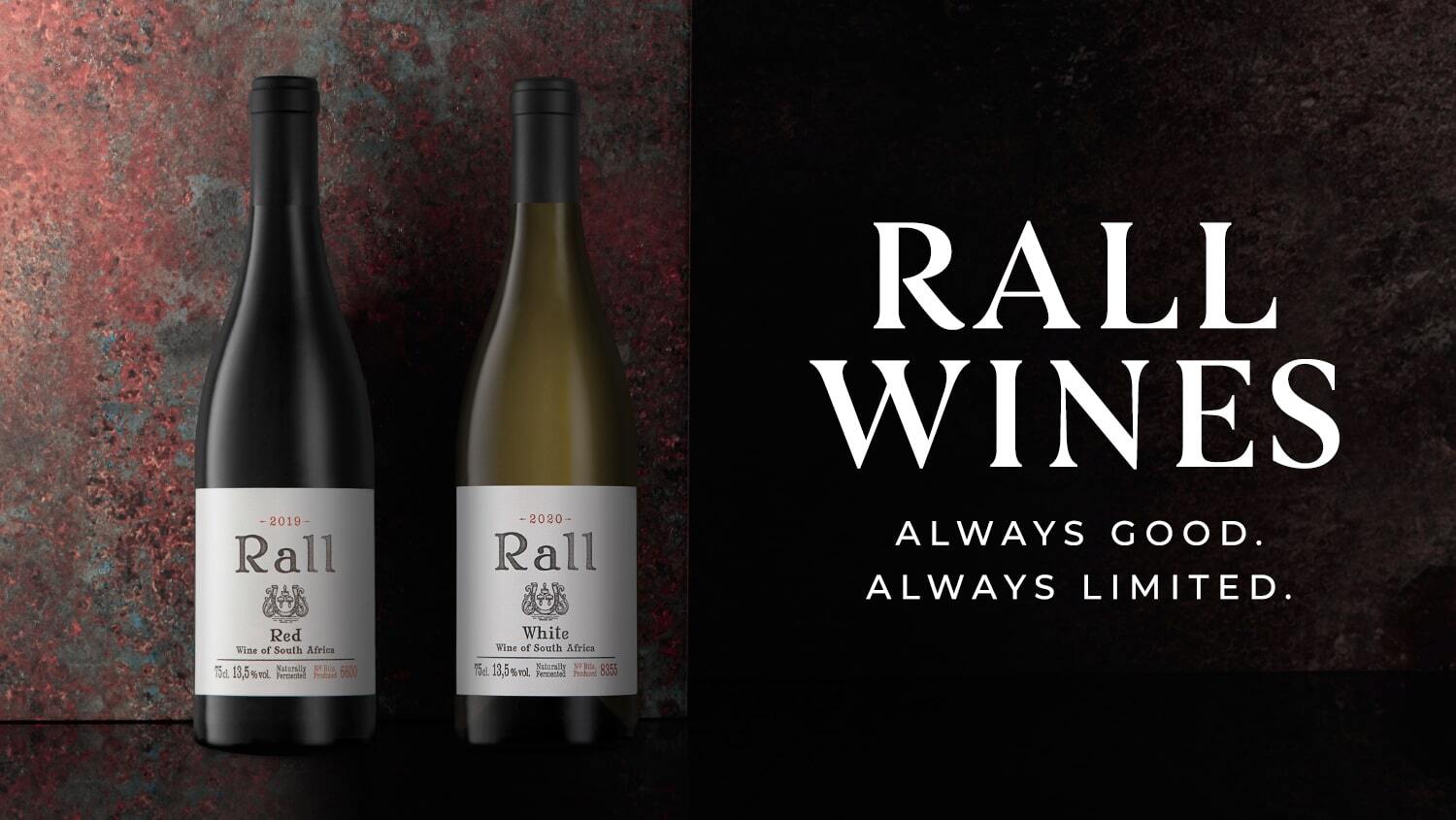 Now well-established as one of SA's benchmark whites, the 2020 Rall White pips the much-lauded Ava Chenin at the post with its complexity and masterful winemaking. Settled in its style, the 2020 has loads of fragrance balanced by a mineral-backed, crystalline acidity.
The 2019 Rall Red is the most-improved wine in the line-up. Following on from the more serious 2018, it offers fruit density, supported by ripe tannins that are Cornas-like and focused in their power, all the while being fresh and vibrant. It's an impressive release and one for the cellar.
The 2020 Grenache Blanc is a great expression of the Piekenierskloof terroir. With lots of fruit weight, vibrant acidity and a low 12.5% alc., Donovan quips, 'this is where I want this wine!' It is just delicious in this vintage.
From a very small vineyard in Wellington, the 2020 Cinsault Blanc (which started as an experiment and is the only rendition of this variety in SA) is the purest expression so far. It is light with impressive fruit and vinosity. Only one amphora was produced.
The 2020 Cinsault has an added level of complexity with savoury notes balancing out the pretty and pure fruit. Sadly, it is very limited this vintage.
The 2020 Ava Chenin Blanc is just amazing and vies with the 2020 White for title of 'Best White' this year. From schist soils, it has incredible fruit concentration with a beautiful, fine line of acidity. The 2020 Ava Syrah is of the highest quality and one of the finest Syrahs in SA. Wonderful aromatics lead to a refined and sophisticated palate. From schist soils in the Swartland, it is pure class!
Due to scarcity, the Ava releases are sold on allocation only. Email James to make a request.