This is the most impressive set of regional Syrahs that we've tasted. The W.O. Stellenbosch Syrah 2020 is perfumed with both floral and meat-spice complexity. It's a favourite every vintage. The latest addition, the W.O. Swartland Syrah 2020, is from iron, blue schist and shale soils and captures the essence of the Swartland with incredible, savoury fruit weight. The W.O. Cederberg Syrah 2020, from high-altitude vines, is raised in a combination of concrete and 1,000L foudre to preserve and celebrate the vibrant, deep blue fruit delivered by these small, concentrated berries. These are incredible wines – Stellenbosch for elegance, Swartland for savoury gravitas and Cederberg for fruit depth – all created equal.
The W.O. Stellenbosch Cabernet Franc 2020, from a Bottelary vineyard on poor, granitic soils, is a refined and polished bottling. It walks a fine line between Loire-like sensibility and Stellenbosch fruit weight. Again, it expresses exquisite, silky tannins. The W.O. Stellenbosch Cabernet Sauvignon 2019, from three different vineyards, is a modern classic and follows on from the maiden release with exemplary, poised ripeness.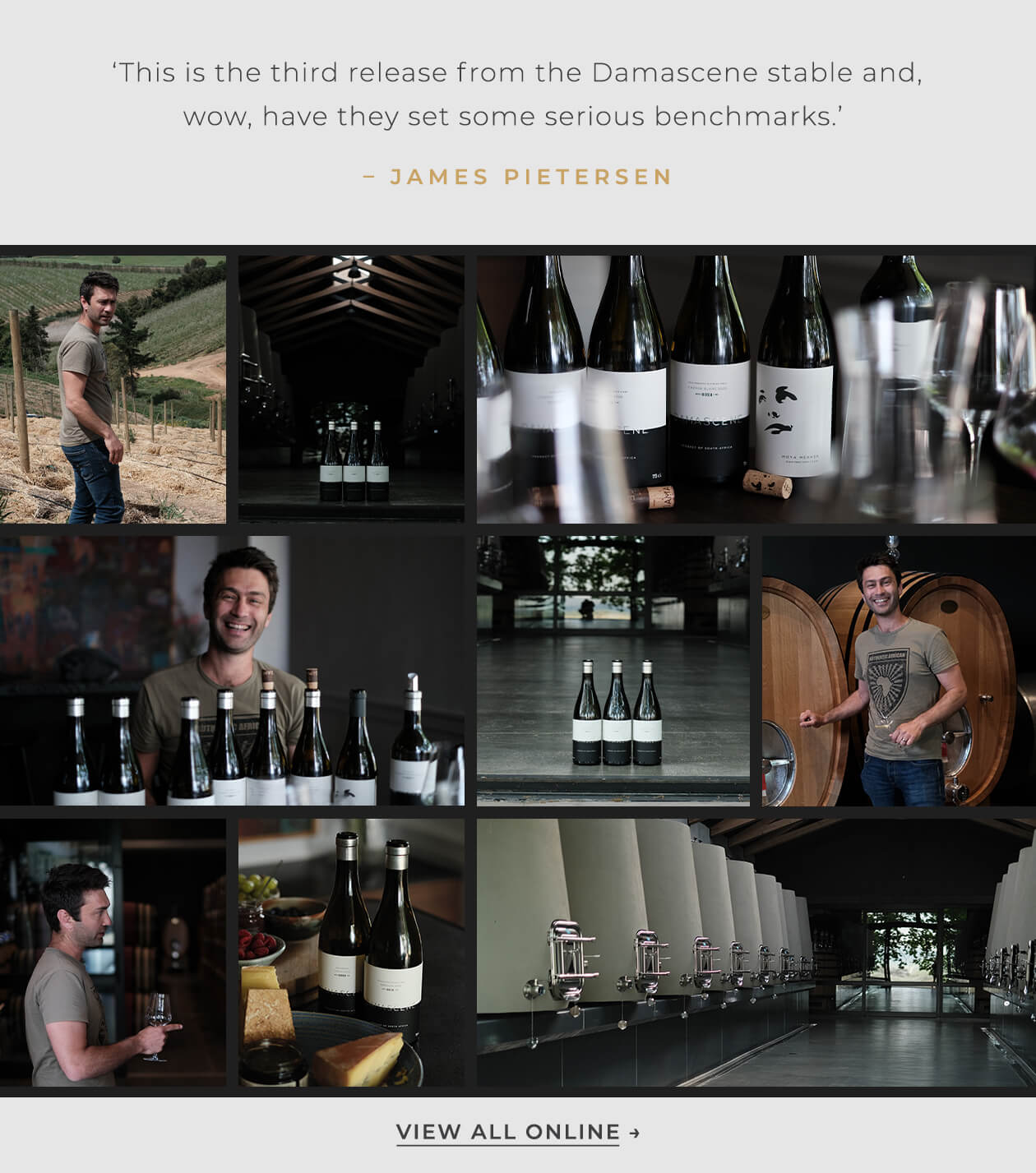 Jean has a particular love for Sémillon and has made a small batch from two vineyards planted in 1942 and 1962. The W.O. Franschhoek Sémillon 2020 is the very definition of old-vine Franschhoek Sémillon and is visceral with fantastic length. (Available on allocation only.) The final new addition is the W.O. Stellenbosch Chenin Blanc 2020. Also produced in very small quantities, it comes from a combination of shale and granitic soils. The 5% skin contact adds a pleasant, grippy balance to the end.
Finally, the Moya Meaker Elgin Pinot Noir 2020 is easily the best Rand-for-Rand bottle of Pinot Noir available in SA today. As simple as that! It is a serious step up from last year's and, upon tasting it, we were super impressed with its clarity and depth of fruit.