Crystallum single-vineyard 2020s
Crystallum
Single-vineyard 2020 releases
Peter-Allan Finlayson was the first Young Gun to take on Pinot Noir. Shortly after his maiden release in 2008, he added Chardonnay to the Crystallum portfolio and has focused exclusively on Burgundian varieties. Always an excellent and interesting set of wines, the skill and ambition of this project is palpable in the 2020 single-vineyard releases.
Established as one of SA's best, most consistent examples of Pinot, the 2020 Cuvée Cinéma (from mature vines) has just joined the select group of local Pinots rated 95 points by Christian Eedes. It is classy and refined, offering good power and detailed tannins.
The 2020 Bona Fide is rich and full with inviting, defined florals, leading to a savoury and intense finish. With more palate structure in this vintage, it is possibly the best Bona Fide so far.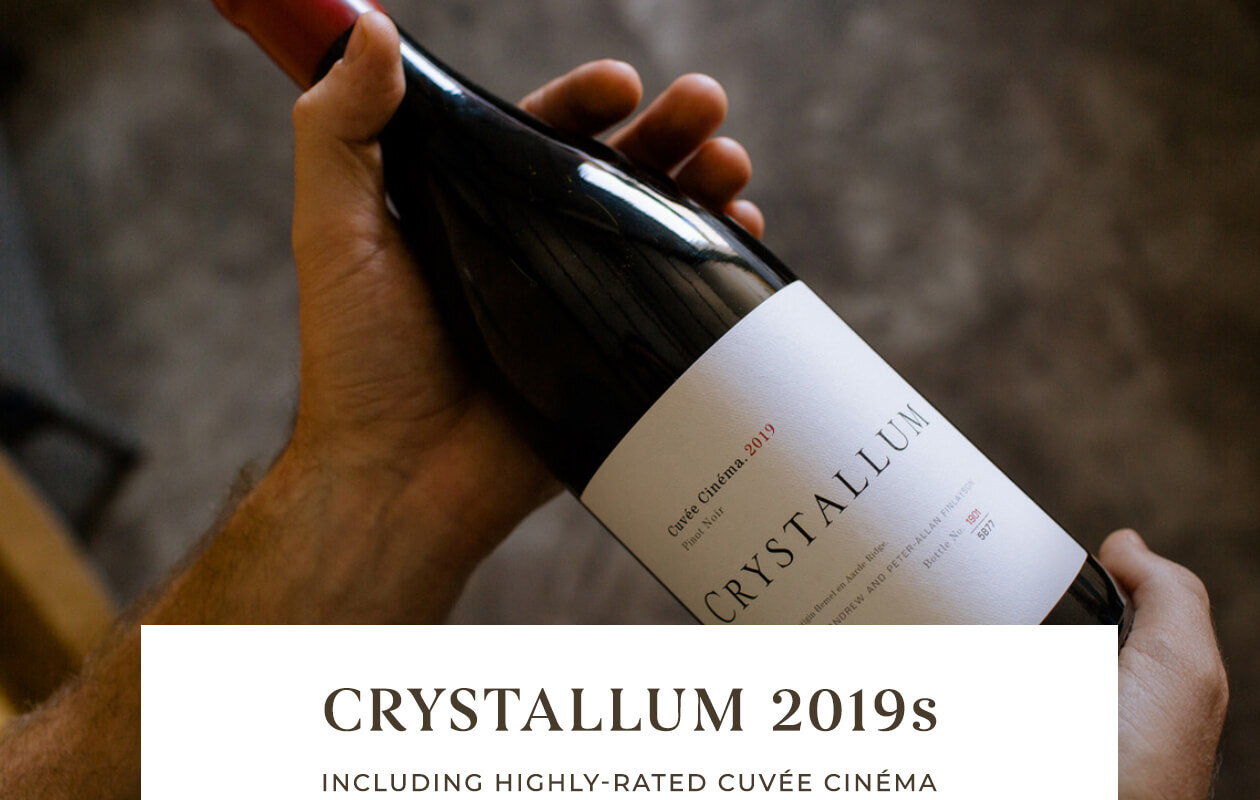 From an Elandskloof vineyard (700m above sea level), the 2020 Mabalel is sensuous and silky with deep, dark fruit. It is a delight and will offer earlier drinking with its softer, rounded mouthfeel and exotic spice notes.
The 2020 Clay Shales, from a 0.5-ha single vineyard in the Hemel-en-Aarde Ridge, is one of our favourite Chardonnays! The 2020 is wonderfully complex with great fruit purity and a chalky backbone. Produced in minute quantities, it is one of SA's most characterful Chardonnays.
Finally, there's the new 2020 Ferrum Chardonnay sourced from Peter-Allan and Andrew Finlayson's own iron-rich vineyards, just past the Upper Hemel-en-Aarde appellation. It has attractive, delineated fruit with added spice complexity and a viscous, rounded palate.
Please note, quantities are limited and available on a first-come, first-served basis.