Reyneke Biodynamic Syrah 2019: Wine that's good for you
Reyneke
Biodynamic Syrah 2019: Wine that's good for you

Eight years ago, Neal Martin famously called the 2011 Reyneke Syrah the 'best value red wine in the world'. We feel that it still rings true today. When we all tasted the newly-released 2019 Reyneke Biodynamic Syrah, it instantly elicited smiles all around the table. Wine should bring joy and this wine has been a Wine Cellar favourite for more than a decade now.
Brimming with exuberance, energy and an elegant, Rhône-like perfume with charcuterie depth, this is unmistakably from Polkadraai, Stellenbosch. From an excellent Syrah vintage, this cuvée is very much the forerunner and original Syrah to showcase the exceptional potential and quality of this terroir.
This wine should be enjoyed over the next decade as its character evolves. But, be forewarned, you will wish you had more when the last bottle is finished!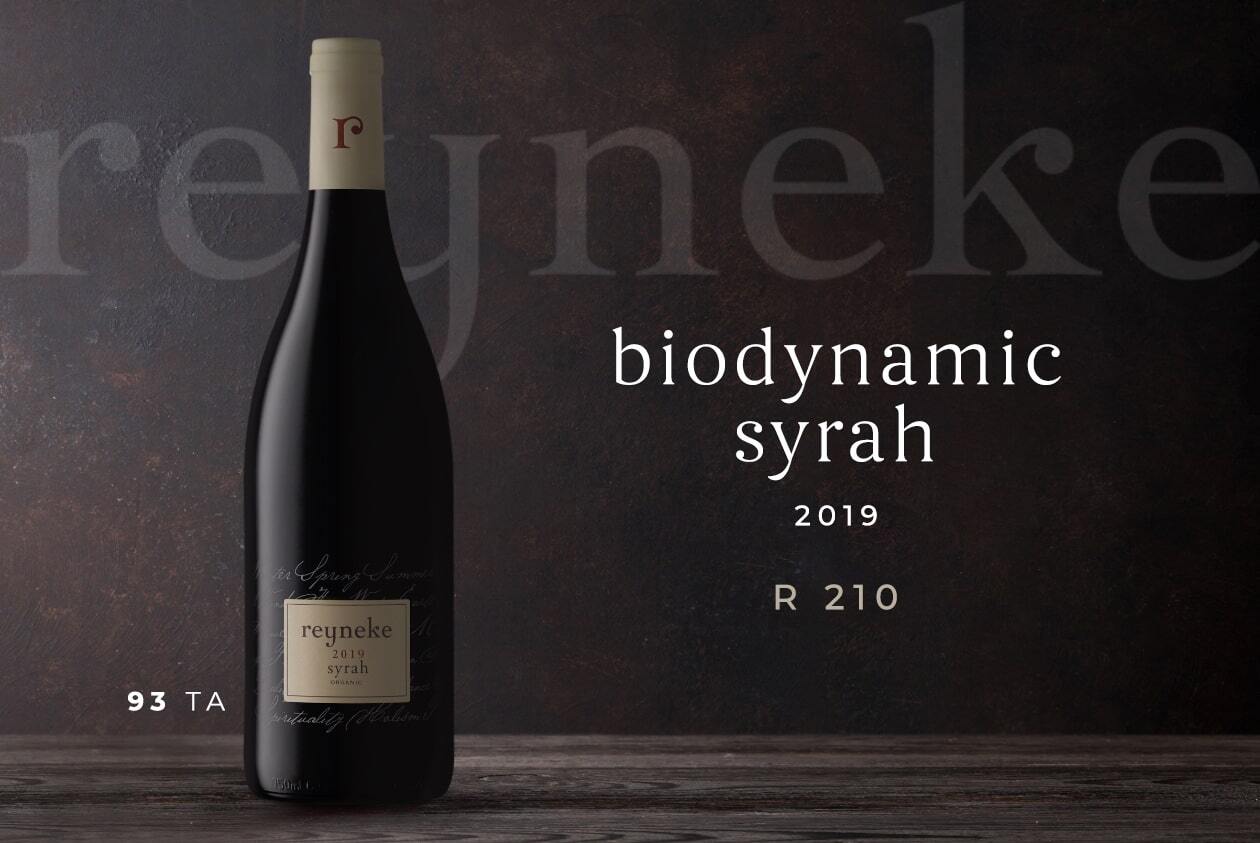 Reyneke practises organic and biodynamic farming and winemaking, and are SA's premier sustainable producer on an environmental, social and economic level. No other wine captures their core achievements quite like the 2019 Biodynamic Syrah. We love the drinkability that Syrah offers and this bottling is of excellent quality – bringing joy to its drinker while feeling 'good' to drink.

Copyright © 2022 - Wine Cellar