Vin de Constance 2018 – SA's 98-point vinous icon
Klein Constantia Vin de Constance 2018
Overall Sweet Wine of the Year – Tim Atkin 2021 SA Report

Along with its top scores and well-known history, Klein Constantia's Vin de Constance is also the first South African wine to join the Bordeaux négociant system. This speaks to its status as one of the finest sweet wines in the world – elevating its nobility.
The recently released 2018 Vin de Constance has been met with high ratings and even greater praise. With all the class of the previous vintages, there's a noticeable refinement and added nuance to the 2018 owing to Klein Constantia's continuous drive for excellence. Incredibly elegant, it offers notes of citrus blossom and a floral hint of Acacia wood, leading to an impressively balanced and detailed palate. It is sure to last for decades to come.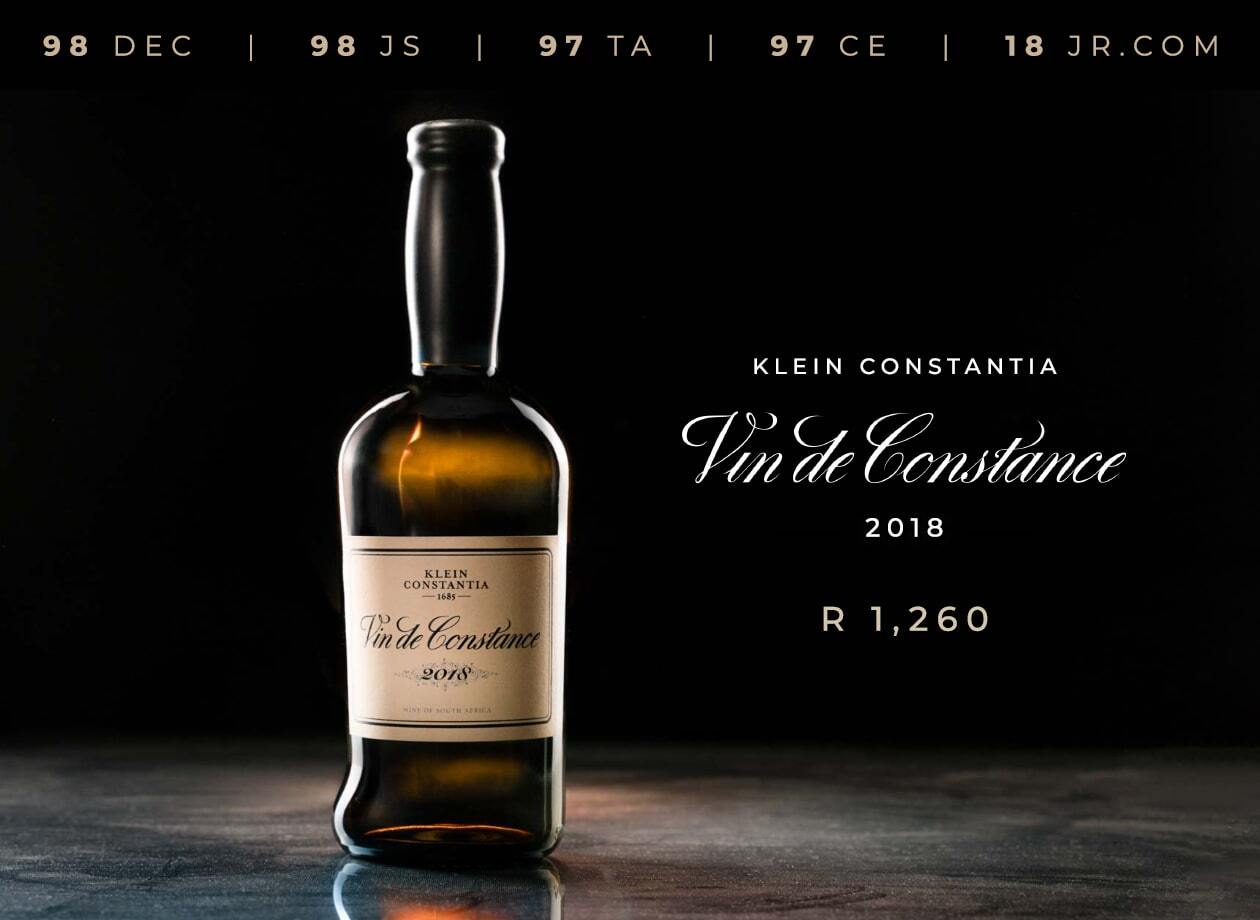 A truly special wine, it makes the perfect gift, celebratory drink, anniversary keep-sake or birth year commemoration. This is one of the world's greatest wines.
Vin de Constance is regularly tasted alongside and compared to Château d'Yquem and other great dessert wines. However, it's fundamentally different in that it is produced from raisin-like Muscat de Frontignan grapes, ripened and concentrated on the vines, usually with no botrytis.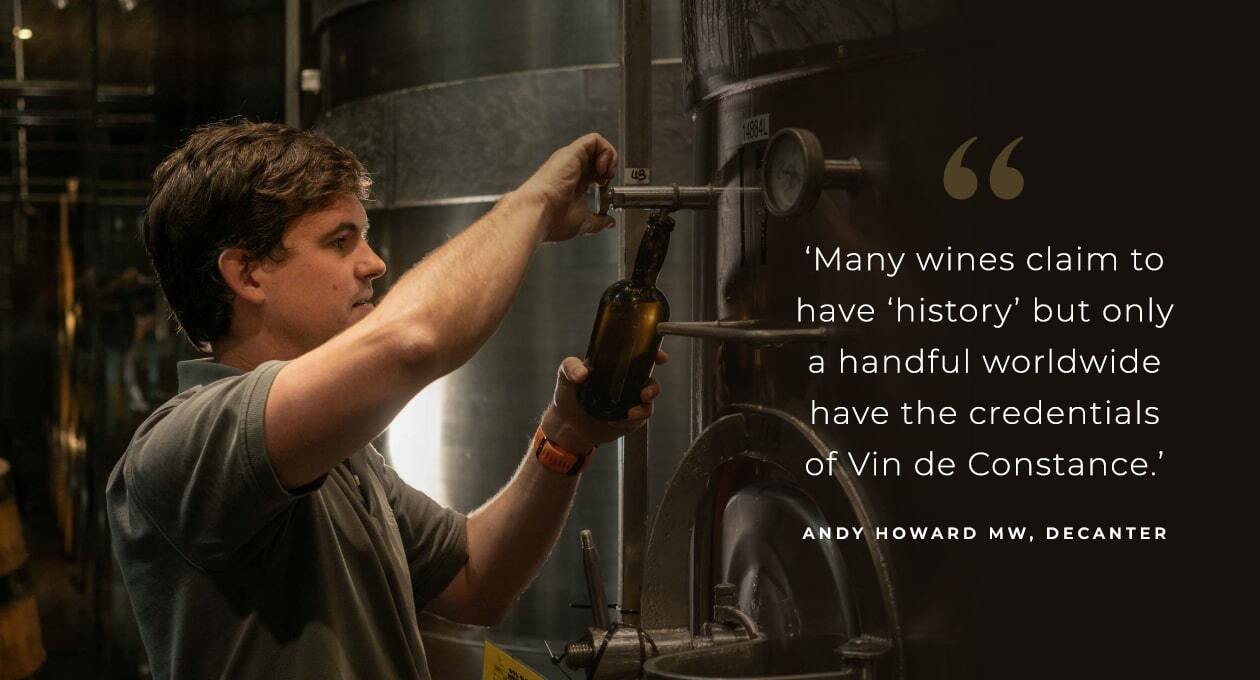 A wine of guaranteed longevity, it has graced that tables of kings and queens and been immortalised by the likes of Jane Austen, Charles Dickens and Alexander Dumas. The oldest vintage that we've tasted was the 1875 (in 2017), proving just how long this wine can stand the test of time. It was incredible!


Copyright © 2022 - Wine Cellar