Kanonkop Black Label 2019
Kanonkop Black Label 2019
A lasting impression of luxury

The Kanonkop Black Label Pinotage has pedigree like few others. From the estate's oldest block on the slopes of the Simonsberg, the vineyard was 68 years old in 2019. These established old vines imbue immense character into their small, concentrated berries. When coupled with Abrie Beeslaar's minimum intervention approach in the cellar, they produce an extraordinarily complex wine that's powerful yet elegant, seamless and balanced.
The 2019 vintage was excellent for the early-ripening Pinotage grape. From the moment you nose the 2019 Black Label, there is a wonderful array of perfume, oak spice and beguiling, dark cherry and plum fruit. The interplay between brooding perfume and luxurious oak lead to uber-fine tannins and an elegant, smooth palate. Layer upon layer of complex, refined fruit coats the mouth with unrivalled energy and sumptuousness. It is all beautifully balanced by the tannins and pitch-perfect acidity, pulling the wine together into a well-knit whole.
Standing out for its elegance, 2019 is an emphatic expression of luxurious, high-quality wine and promises excellent maturation potential.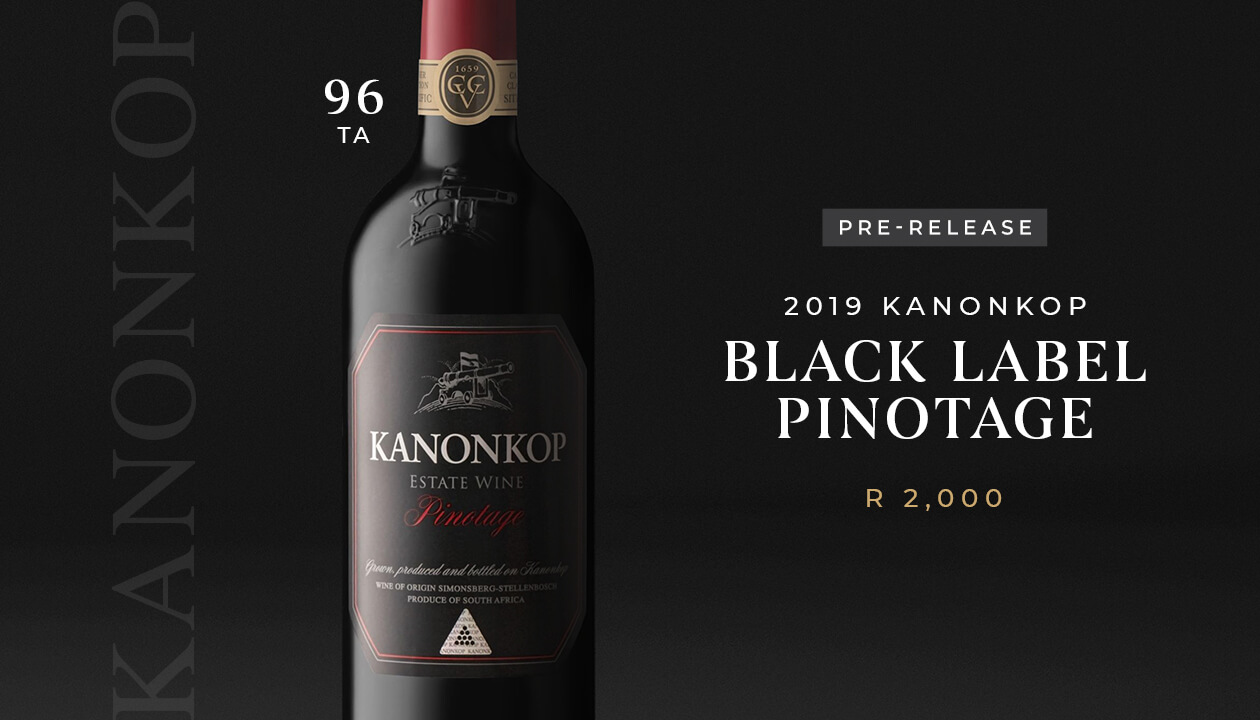 brie Beeslaar has followed in the legendary footsteps of Jan 'Boland' Coetzee and Beyers Truter, whose reputations were largely built on making Pinotage at Kanonkop. Kanonkop, a South African First Growth, is the global embodiment of Pinotage and their old-vine Black Label Pinotage is the pinnacle of their aspiration.

Copyright © 2022 - Wine Cellar