Boschkloof Syrah 2019 – An absolute cracker!
Boschkloof Syrah 2019
An absolute cracker!

'The standard-release Boschkloof Syrah 2019 is… just about irresistible.' – Christian Eedes, Winemag, 95/100
Syrah is on fire in South Africa and, at the forefront, we have the second-generation Syrah fanatic, Reenen Borman. His Sons of Sugarland Syrah has developed a cult following, while his Boschkloof Epilogue Syrah has become a modern-day, local benchmark!
It is, therefore, no surprise that the standard-label Boschkloof Syrah 2019 is an absolute cracker. Besides its pedigree, purity of fruit and 2019 being a particularly good vintage for Syrah in Stellenbosch, it offers immense value. Recently rated 95 points by Christian Eedes, very few sub-R250 wines offer this much pleasure.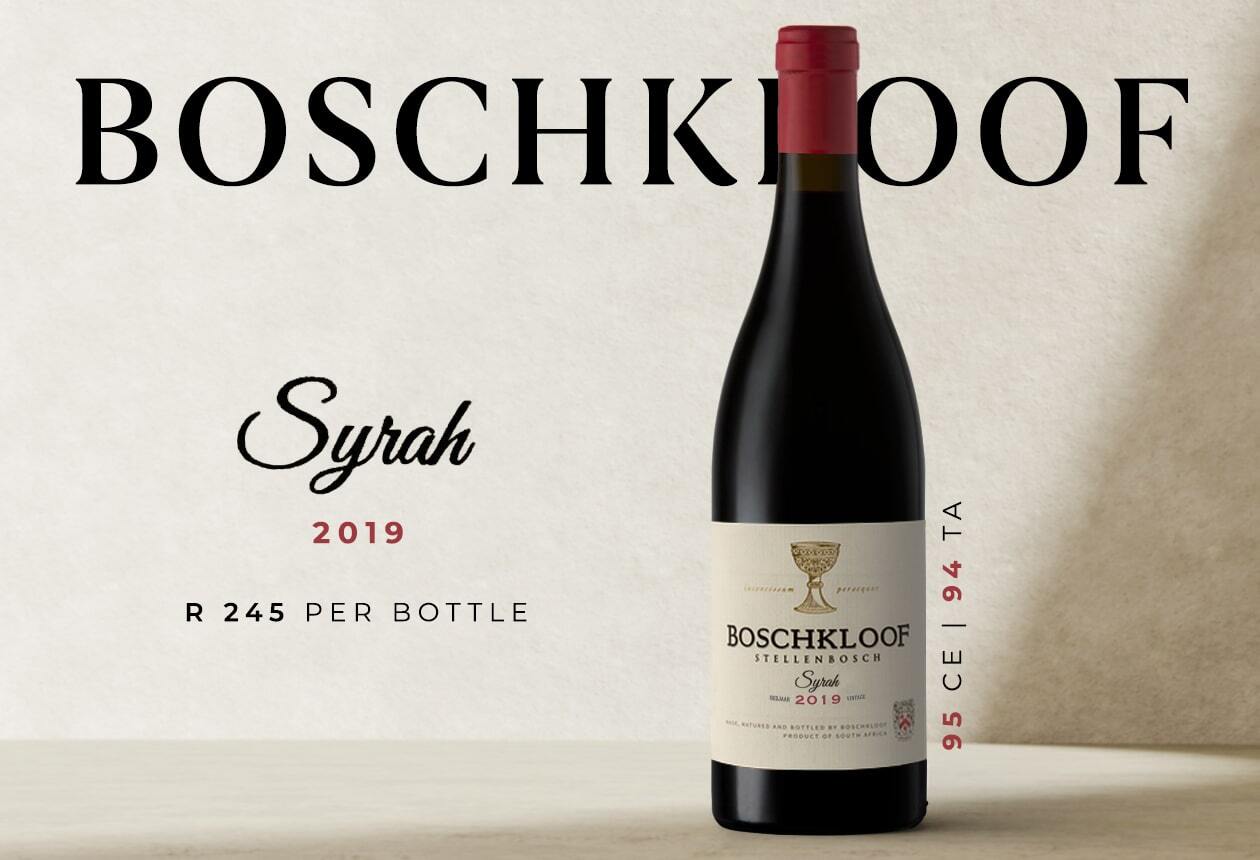 Reenen has made Syrah his calling card and, ever since the 2018 release of this wine, he's been weaving his magic. The 2019 Boschkloof Syrah is an excellent example of juicy Stellenbosch fruit reined in by savoury spice notes and meaty complexity. It sits in the sweet spot between having fruit weight, freshness and dry, defined tannins, making it a pitch-perfect Stellenbosch Syrah.

Copyright © 2022 - Wine Cellar