Bernadotte 2015
The ultimate 'bankable' Bordeaux

Château Bernadotte – one of Wine Cellar's bestsellers – is back in stock! Whilst Haut-Médoc in name, this is a classic, Cabernet Sauvignon-led claret with Pauillac aspirations and critic ratings.
This 40-ha Haut-Médoc property has seen serious investment over the last few decades – contributing to a steady rise in its reputation. The château lies just over 1km away from Mouton Rothschild with its vines planted on the same coveted gravel soils.
Jeb Dunnuck called the 2015 'one of the standout Cru Bourgeois', whilst Neal Martin said how the 2015 Bernadotte shot above his expectations when tasting the 2015 blind.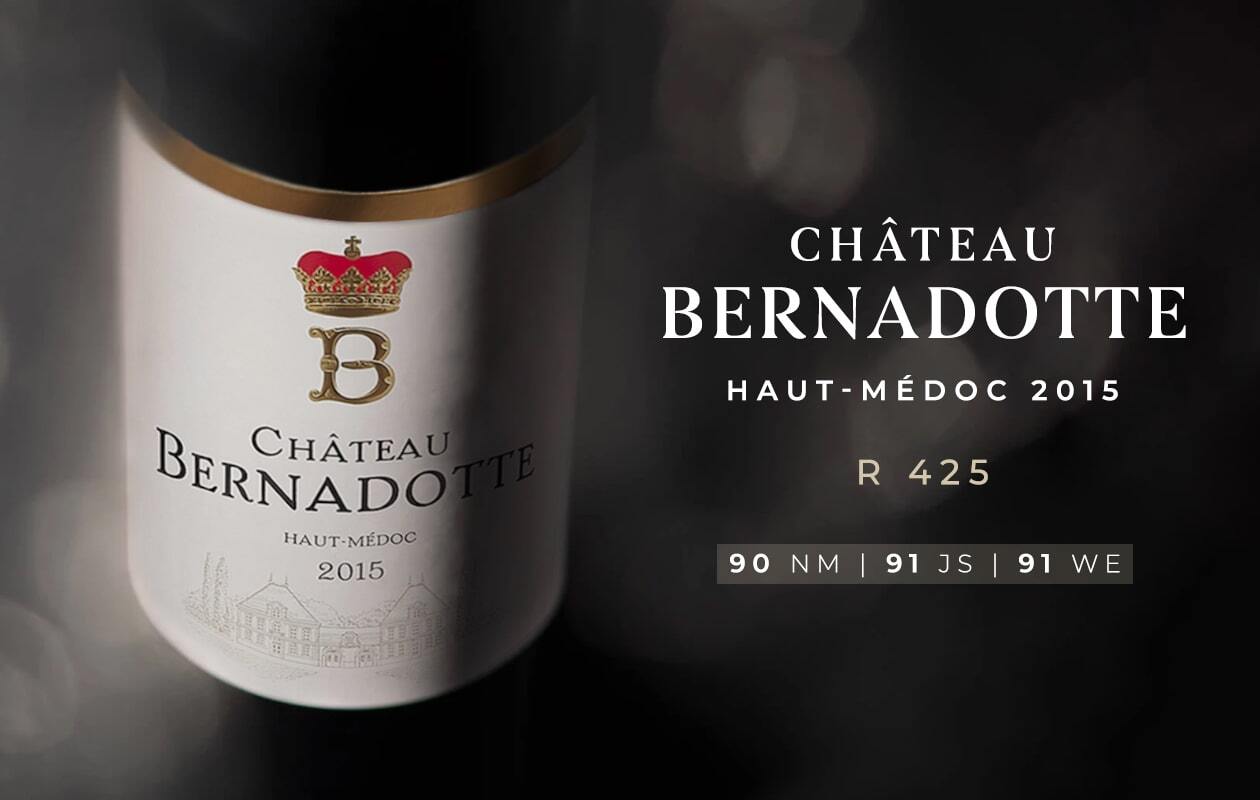 2015 was a great Bordeaux vintage and is often compared to the much-lauded 2009 and 2010 vintages. Warm and dry summer conditions were tempered by early August rains and cool temperatures during September and October. It resulted in generous, finely balanced, deep-fruited wines. The wonderful freshness, dark fruit and refined, firm tannins of the 2015 Bernadotte make it the perfect medium-bodied claret for the table.

Copyright © 2022 - Wine Cellar