The latest 2020 release of Anysbos Tesame was also tasted alongside previous versions of their single bottling of Grenache, as well as last year's Platters' 5-star debutant, the Tesame 2019. The 2020 is a step up in every way, proving that this blend will in time join the Disdit as a market leader.
Anysbos is an exciting project that showcases the potential of the marginal Bot River appellation, and these small-batch, limited wines are worth seeking out.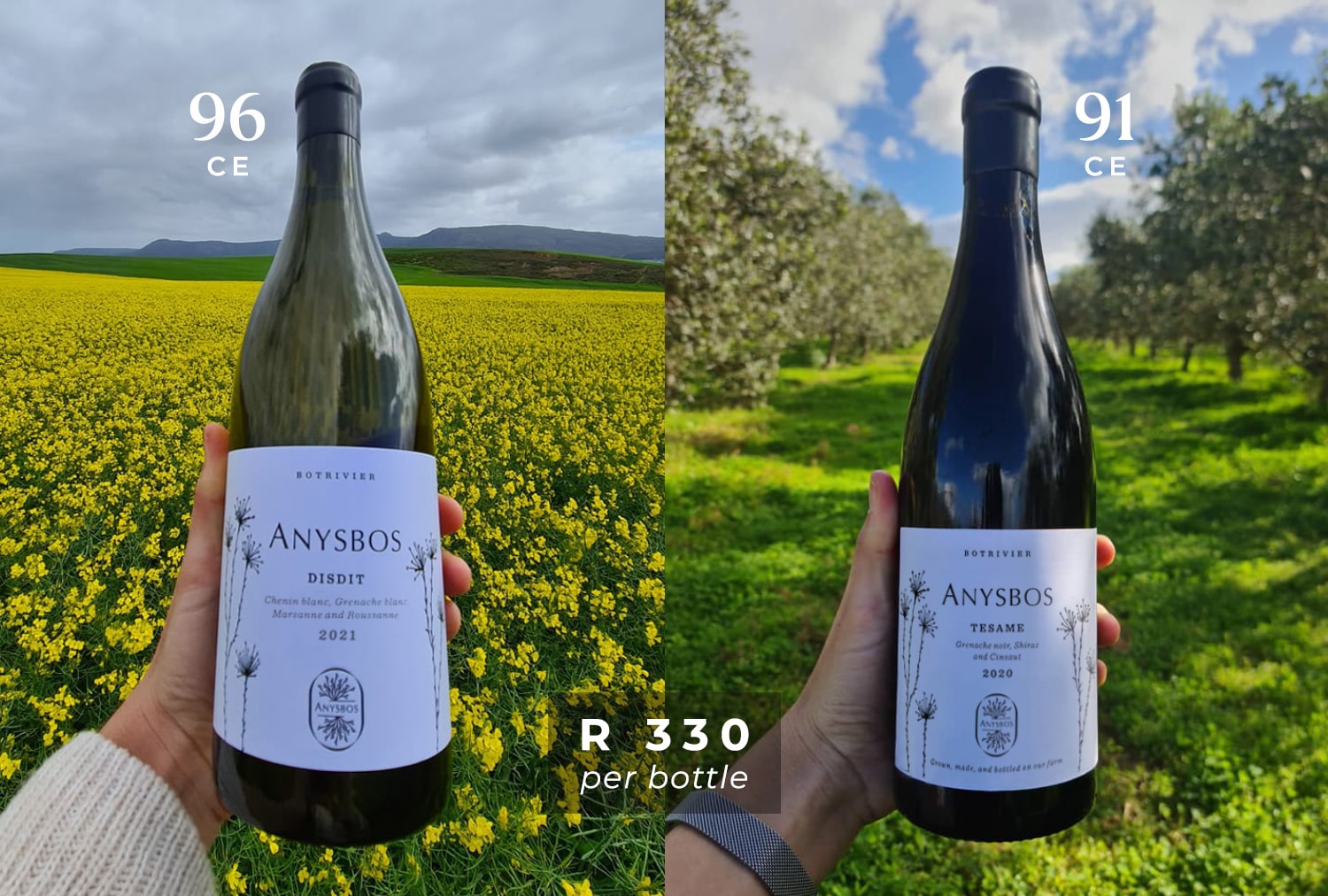 The beguiling Anysbos Disdit 2021 is a blend of 57% Chenin Blanc, 15% Grenache Blanc, 15% Marsanne, and 13% Roussanne. It entices with 'top notes of jasmine and fynbos before pear, peach, apple, guava and spice,' writes Christian.
The Anysbos Tesame 2020 is a unique and characterful red wine that balances freshness and subtle tannin structure. A blend of 59% Grenache, 26% Shiraz and 15% Cinsault, it offers spice, fynbos, and crushed rose and is pleasantly dry with great energy and mineral complexity.
Anysbos belongs to Johan and Sue Heyns and is jockeyed by Marelise Niemann – one of our most talented Young Gun winemakers. These are among South Africa's most authentic and elegant wines.