Badenhorst Kalmoesfontein Red 2019
Badenhorst Kalmoesfontein Red 2019
The whole is greater than the sum of its parts
No other winemaker captures the artistic heart of the Swartland wine story quite like Adi Badenhorst. He is a master at producing wines with a noble heart while staying true to their rustic soul. The just-released AA Badenhorst 2019 Kalmoesfontein Red is impeccable and pretty much embodies this fine-tuned sensibility.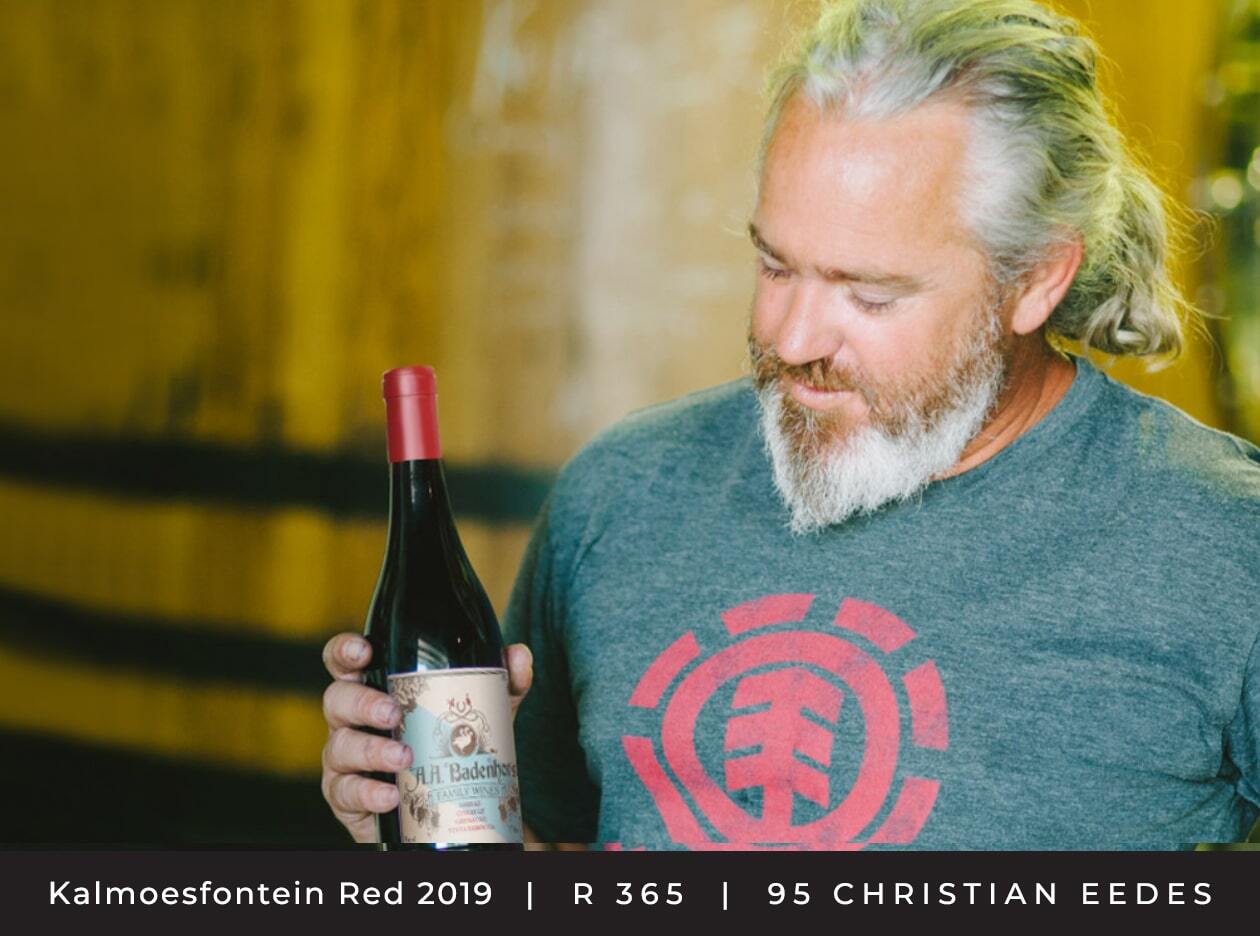 'It's not unlike listening to a really great singer – there's an expressiveness and surprise that overcomes how we usually deploy our senses.' – Christian Eedes, Winemag
AA Badenhorst Family Wines has always led the pioneering, almost Wild West-like spirit of the Swartland. Often irreverent in his approach, eschewing technology for tradition, Adi doesn't just bring a drink to the table but a whole philosophy. This wine is the gateway into the soul of the Swartland.
Sourced from various small parcels, the 2019 Badenhorst Kalmoesfontein Red is a blend of Shiraz, Cinsault, Tinta Barocca, Grenache and Touriga Nacional. It has a vibrant, earthy sense of personality with wonderful perfume and a lightness that belies its refined, fine-grained and chiselled tannin structure. Although bright, lively and delicious, it walks the tightrope between fun and seriousness with a sense of purpose.