Young Guns
™

– At Heart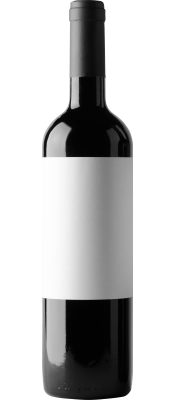 About Young Guns 5
Wine Cellar's much-anticipated Young Guns events are back. Now in its 5th year, Young Guns is a chance to meet the talented young winemakers who are throwing out the textbook and pushing the boundaries of winemaking. Most importantly, you will taste the wines that they want to drink, produced in a style that they choose to make all under their own labels. Many of them, of course, have serious day jobs and work for notable wineries. Young Guns 5 is brought to you by Wine Cellar and Tsogo Sun and will be held on the 24th, 25th and 26th of June in Cape Town, Johannesburg and Durban.
Each year Wine Cellar invites some of the country's most innovative 20 and 30-somethings to showcase their wines and explain their philosophy to an audience of eager tasters. This informal yet seated tasting will once again be filled with great wine, music and much laughter. Since its debut in 2011, Young Guns has become a highlight of the South African tasting calendar and former participants such as Peter-Allan Finlayson, Craig Hawkins and Chris and Suzaan Alheit have gone on to become today's winemaking stars. To add to the excitement, this year's line-up will include a Mystery Vintage Gun, whose identity will only be revealed on the night!
Class of 2015
Gavin Bruwer – Raats Family Wines and B-Vintners (own label)
Mick and Jeanine Craven – Mulderbosch (Mick) and Dornier (Janine), and Craven Wines (own label)
Lucinda Heyns – Eendevanger (own label)
Ryan Mostert – Avant Garde Wines (own label)
Tremayne Smith – Mullineux & Leeu and The Blacksmith (own label)
Jasper Wickens – Badenhorst Family Wines and Swerwer (own label)
A Mystery Vintage Gun, whose soulful wines are garnering international attention
As ever, the winemakers are as quirky as their wares, making this fun, interactive event a must for discerning wine lovers. The tasting is presented in a sit-down format and the ticket price (R275) includes a light meal. Watch our Young Guns 5 video for a taste of what's to come.
Dates and venues
Cape Town: 24 June, arrival 18:00, Southern Sun Cape Sun Hotel, 23 Strand Street. Book now
Johannesburg: 25 June, arrival 18:00, Café Cru at Southern Sun Montecasino, Fourways. Book now
Durban: 26 June, arrival 18:00, Garden Court Marine Parade, 167 O.R. Tambo Parade. Book now
Ticket price: R275