Become a Wine Cellar Insider — 6 bottles delivered to your door each month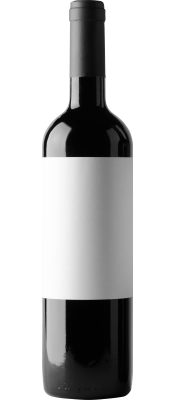 Do you find yourself drinking the same, boring wines every month? Right now, South Africa is being quoted as one of the most exciting wine producing countries while offering some of the best value wines in the world.
We all know how time consuming it can be to browse through shelves, uninspired, not knowing what to choose. Become a Wine Cellar Insider and trust the expertise of Wine Cellar's professionals. Each month, James Pietersen and Roland Peens will select 6 exciting and delicious wines to be delivered straight to your door. Tasting over 5000 wines each year and with over 35 years of combined fine wine experience, they will choose wines that they drink on a regular basis – anything from larger, dependable producers through to cutting-edge Young Guns. They may even slip in an international wine to expand your drinking horizons.
Take the guess work out of buying wine and have 6 bottles delivered to your door every month. The Wine Cellar Insider case is offered on a 6-month or 12-month subscription plan, or as a once-off purchase. Delivery is free and notes on each wine with food pairing ideas will accompany each case.
Wine Cellar Insiders – It's what's inside that matters.
This month's Wine Cellar Insider case: April Mixed 6-Case
Tasting notes
'My inspiration for this pack comes from the underrated winemaker Nico Grobler and his deft hand with both Pinot Noir and Chardonnay. We start with his bright and fresh-drinking Elgin Pinot from his solo endeavour, La Brune, and his highly-rated Eikendal Chardonnay. The third wine is one of my absolute favourites. The Terre Nere is made from Nerello Mascalese which is often considered the Pinot of southern Italy. Grown high up on the volcanic slopes of Mt. Etna, it offers wonderful elegance – not unlike a Burgundy.
The fourth wine is made by Julien Schaal and his wife Sophie, who is from Burgundy herself. They produce some of the most elegant Chardonnays in Elgin but it is their Mountain Vineyards Syrah from Walker Bay that offers so much value – showcasing their typically elegant style. I round off the pack with a crisp Sauvignon Blanc from Delaire Graff and a natural, characterful Chenin Blanc from Testalonga. ' – James Pietersen
La Brune, The Valley Pinot Noir 2016 – R 135
'The Valley Pinot Noir is all about attitude. Blended from the best Pinot Noir clones (PN 777 and PN 667) in the Elgin Valley this wine is a bit in your face and quickly lets you know what it is about. Rich fruit on the nose with some perfume and orange peel. It is vibrant, full of energy and pulls you right into that glass. After dreaming for a while you take that first sip and are blown away. Big mid-palate from the PN 777 which is a bit rich with some ripe red fruit, but then PN 667 comes through and tightens up the palate and adds that freshness, length and minerality. You find yourself finishing the glass so quickly… It is simple: great Pinot makes you thirsty!' – Nico Grobler, La Brune winemaker
Eikendal, Chardonnay 2016 – R 180
'Fermentation started in tank and finished in barrel. Matured for 14 months in 500-litre barrels, 15% new. Intriguing aromatics of citrus, green apple, fynbos and earth. The palate displays excellent composure – pure, fresh and pithy. An elegant and wonderfully detailed wine.' – Christian Eedes, 95/100
Terre Nere, Etna Rosso DOC 2014 – R 265
'A perfumed, light- to medium-bodied red, with crushed raspberry, mineral and spice flavors. Light tannins show on the supple finish. Elegant and very drinkable. Drink now through 2021.' – Wine Spectator, 90/100
Julien Schaal, Mountain Vineyards Syrah 2016 – R 135
'Julien Schaal makes his wines at Gabriëlskloof in Bot River and also buys most of his Syrah grapes from there too. This is a fresh, taut, cracked pepper-scented red with savoury, umami notes, refreshing acidity and red berry fruit. Drink 2018-21.' – Tim Atkin MW, 91/100
Testalonga, Baby Bandito Keep on Punching 2017 – R 135
'Craig and Carla Hawkins, operating out of the Swartland, are arguably South Africa's leading proponents of 'natural wine'. The 2017 vintage has served them well, just about all the wines having a particular clearness and delicacy about them. The Testalonga Baby Bandito Keep on Punching 2017 is, from a 1972 Chenin Blanc vineyard. Elusive notes of citrus and white peach on a generally shy nose. The palate is extra-light and fresh with a real steeliness about it.' – Christian Eedes, 89/100
Delaire Graff, Coastal Cuvée Sauvignon Blanc 2017 – R 150
'As always, the 2017 is from widely sourced vineyards. A splash of Sémillon and an oaked fraction add some weight and depth to the grassy, fresh linearity, leaving the whole elegant, with a pleasing mineral stoniness.' – Platter's Wine Guide 2018, 4.5*
Previous cases