Mouton Rothschild 2016: 500-pointer with William Kentridge label
We're extremely proud to be able to offer the 2016 Mouton Rothschild, with the William Kentridge label, at an incredible price. With 100 points awarded to this peerless Pauillac property, by 5 major wine critics from a vintage lauded as the high-point of this decade this wine is a must-have.
Please note, this is a pre-shipment offer. The wines will arrive in SA at the end of June 2019 and are offered on a first-come, first-served basis. Please send your requests to Jolette@winecellar.co.za.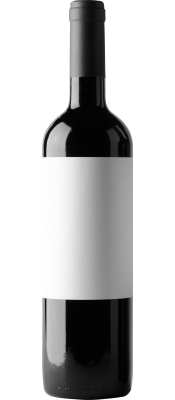 Mouton Rothschild, Pauillac 2016 – R 12,995 per bottle
The 2016 Mouton Rothschild bowled me over when I tasted it from barrel. Philippe Dhalluin compares it to the 1986 in terms of intensity of fruit, although there is more maturity and refinement in the tannins apropos of the 2016. Bottled in July 2018, this has an intense bouquet with pixelated black fruit, crushed stone, hints of blue fruit and a touch of India ink. But it is the delineation and focus that take your breath away. The palate is medium-bodied with very supple tannin framing the pure black currant and cassis fruit. The acidity is pitch-perfect, and there is a gentle but insistent grip toward the extraordinarily long finish. Racking my brains to think of another Mouton Rothschild that I have tasted over the last 20 years that was as good as this, I simply cannot come up with one. Drink 2030-2080. – Neal Martin, 100/100
Dark ruby, purple colour. Aromas of blackcurrants, black truffle, crushed stone, licorice and hints of tar. Full-bodied, deep and vertical on the palate, drawing you in and down. The structure is very tannic and powerful, yet the tannins are folded into the wine. One of the most powerful Moutons ever for me. Try after 2027. – James Suckling, 100/100
A towering, thrilling wine, the 2016 Mouton Rothschild is unbelievably beautiful today. Aromatics, fruit density and vertical structure all come together. In the glass, the 2016 is remarkably vivid and powerful, and yet a gentler, more feminine side emerges with time in the glass. The intense, mineral, savory profile recalls the 1986, but the 2016 has more grace, inner sweetness and sophistication than that wine. Even so, the 2016 is going to need at least a number of years in bottle before it starts drinking well, although it won't be the bruiser the 1986 remains to this day. This is breathtaking wine from Mouton, Tecnical Director Philippe Dhalluin and his team. – Antonio Galloni, 100/100
The 2016 Mouton Rothschild is a blend of 85% Cabernet Sauvignon, 15% Merlot, 1% Cabernet Franc and 1% Petit Verdot, with the Cabernet Franc and Petit Verdot vinified together. It has a very deep purple-black colour and slowly slides out of the glass with spicy notes of Sichuan pepper, cloves and cinnamon stick giving way to a core of perfumed black fruits and florals—blackcurrant cordial, candied violets, blackberry compote, rose hips and black plums—plus suggestions of espresso, damp soil, tar and beef drippings. Medium-bodied, the palate is very firmly structured and jam-packed with latent energy about to burst, offering superbly ripe, grainy tannins and bold freshness to support the intense floral and black fruit layers and finishing very long and very minerally. Powerful, profound wine. Drink 2026-2079. – Wine Advocate, 100/100
Along with the Château Lafite, the 2016 Château Mouton Rothschild is the wine of the vintage from the Médoc and is a truly profound, magical, blockbuster wine in every sense. It's based on 83% Cabernet Sauvignon, 15% Merlot, and the rest Cabernet Franc and Petit Verdot, raised in new French oak. Boasting a saturated purple color as well as an extraordinary bouquet of thick black fruits, lead pencil shavings, new saddle leather, and burning embers, with just a hint of its oak upbringing, this beauty hits the palate with a mammoth amount of fruit and texture yet stays fresh, pure, and light on its feet, with a thrilling sense of minerality as well as building tannins on the finish. It's one of the most profound young wines I've ever tasted, and while it will probably keep for three-quarters of a decade, it offers pleasure even today. Bravo! Drink 2023-2098. – Jeb Dunnuck, 100/100