Accomplished Cape Point Vineyards maestro Duncan Savage has just released his new Savage Wines. Now in year 3, he has added two fresh faces to the stable: Follow the Line 2014 and Syrah 2014, both made in very small quantities and expected to sell out very quickly.
Follow the Line is a lighter, more delicate Cinsault-dominated blend, offering a detailed tannin frame and refined drinkability. This wine oozes deliciousness and is sure to seduce many! Six bottles per client only.
Also new to the range is the very limited Syrah 2014 from a young single vineyard meticulously nurtured by Duncan and his father. 'Made with Cape Peninsula fruit, this wine bares all the hallmarks and pedigree of a top French Northern Rhone red,' says Greg Sherwood. Limited to 3 bottles per client.
The earthy and carefully crafted Savage Red 2013, now with a dollop of Touriga Nacional, is still very much a Rhône styled wine, but with more power, length and gravitas than the previous vintages. Duncan's mastery however, lies with white. The Savage White is a classic Bordeaux white and the 2014 is ever so more approachable than 2013, yet showing exceptional balance. Quite simply, this is a South African masterpiece.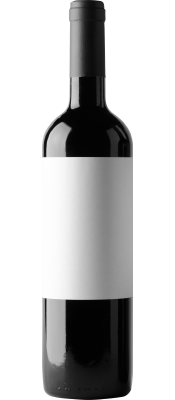 | Producer | Wine | Vintage | Rating | R / bottle | Order |
| --- | --- | --- | --- | --- | --- |
| Savage | White | 2014 | GS 93+ | R 180 | |
| Savage | Red | 2013 | GS 94+ | R 220 | |
| Savage | Red Magnum | 2013 | GS 94+ | R 500 | |
| Savage | *Follow the Line | 2014 | GS 95 | R 185 | |
| Savage | **Syrah | 2014 | GS 93 | R 295 | |
*Limited to 6 bottles per person
**Limited to 3 bottles per person
GS – Greg Sherwood MW (the only international judge who has scored the wines so far)

Free delivery on orders over R1,500 (main centres only). If you need any assistance, call us on 021 448 4105 (CT) or 011 027 9463 (JHB). View delivery charges.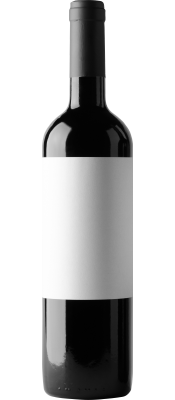 Vinous regards,
James and the Wine Cellar team
Savage White 2014
The new 2014 release of the Savage white is a blend of 73% Sauvignon Blanc and 27% Semillon with an alcohol of 14 degrees. The expectations of greatness seem to grow yearly with every new vintage release, but true to form, Duncan Savage delivers yet again. A fairly pale, lucid yellow colour, the nose of the 2014 is packed with dried straw, lemon grass, baked yellow capsicum, and rich lemon curd notes. But there is another very complex, herbaceous dimension to the aromatics of this wine. A pithy minerality of crushed gravel underpins notes of dried herbs, tarragon, dried bay leaves and buttered white toast. The palate shows a rich, full, bold, fleshy entry with mouth coating dry extract concentration of lemon verbena, white citrus, passion fruit soufflé and peach stone fruit. This wine has gravitas and weight of fruit, classical styling but with immediate accessibility and allure. The finish is long and focused revealing the Savage white hallmarks of lemon and pineapple pastille fruits, textural richness, a vibrant acidity, seamless integration and above all, balance. Despite coming from a more challenging vintage, this new release is another impressive addition to the South African fine wine landscape. Drink and enjoy from release or cellar for 5 to 8+ years. – Greg Sherwood MW
Savage Red 2013
The flagship Savage red 2013 is a blend of 67% Syrah, 12% Cinsaut, 12% Grenache and 9% Touriga Nacional, with a cool 13 degrees alcohol. The colour is bright translucent cherry ruby red. The nose is lifted, perfumed and aromatic showing blood oranges, white blossom, raspberry coulis, sandalwood and lush red current and small red forest berry fruits. Multi-dimensional and multi-layered, this wine has all the complexity of a Grand Vin. Dusty stalky spice notes, wet river pebbles, strawberry Bon Bons and red cherry skin spice. The palate does not shout, it whispers its complexity confidently, with ultra-soft, elegant, palate balance, sweet peppery red berry fruit concentration, strawberry compote, and suave textural precision. This wine represents a master class in the art of blending, being impossible to tell where one variety ends and another starts. The whole is definitely greater than the sum of its parts. Drink this beauty from release or cellar for 10+ years. – Greg Sherwood MW
Savage Follow the Line 2014
With the flagship Savage red selling out so quickly in its previous two vintages, it was surely only a matter of time before another red blend joined the Savage line up. The maiden release Follow the Line 2014 is a blend of 58% Cinsaut, 21% Grenache and 21% Syrah, with an alcohol of 13 degrees. This wine is brimming with energy and the ultra-bright, vibrant, translucent ruby red colour gives you an idea of what's to follow in the glass. On the nose, there is plenty of smoky, spicy, savoury red berry fruits, red apple skins, pot pouri, rose petal fragrance and red cherries with a most wonderful mineral undertone of dusty grey slate and crushed granite. While the palate is sleek and elegantly textured with polished mineral tannins, it's also taught, ultra-pure, and electrically fresh. This is a blend made in heaven. The taught fresh cherry and tart red berry fruited Cinsaut is complemented by the fleshy raspberry compote and plum spice of the Grenache, while the Syrah adds savoury muscle and shape. Expertly crafted, this wine really bares its soul. I predict a massive cult following for this stunning wine from the outset. Drink now to 2025. – Greg Sherwood MW
Savage Syrah 2014
Another first for the Savage range, this is Duncan Savage's maiden release of his 100% pure Savage Syrah 2014 with a 12.5 degree alcohol. Made with Cape Peninsula fruit, this wine bares all the hallmarks and pedigree of a top French Northern Rhone red. The nose is rich, dark and brooding, displaying far more restraint and reticence than some of the other reds in the Savage range. There is a lot going on in the glass but it requires a little coaxing to lure the smoky, cranberry, black plum and savoury salami cured meat notes out. The palate is cool and fresh, elegantly seamless, with crushed granite, pepper corn spice, black olive tapenade, graphite complexity and a real salinity on the finish. The lower alcohol feel adds a tremendous energy and drinkability to the wine as well as a real classical personality. In this instance, less is definitely more. There just aren't enough classy wines like this made in the Cape. Drink from 2016 to 2028+. – Greg Sherwood MW
What's New?