These low-yielding old vineyards produce very little wine and all 3 are extremely limited.
Producer

  


Wine

Region

Vintage

Rating

R / bottle

Patatsfontein

Steen




Montagu




2014




TA 94




R 255




Naudé

Old Vines Chenin Blanc




Western Cape




2013




TA 92




R 205




Naudé

Old Vines Cinsault




Swartland




2014




CE 93




R 205



TA: Tim Atkin
CE: Christian Eedes
Free delivery to main centres on orders over R1,500. If you need any assistance, call us on 021 448 4105 (CT) or 011 027 9463 (JHB). View delivery charges.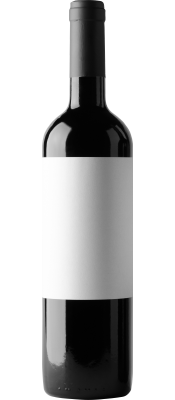 Vinous regards,
Roland and the Wine Cellar team
Patatsfontein Steen 2014 – R 255
A three way joint-venture which includes Reenen Borman of Boschkloof, this is my white wine discovery of 2015. Formerly sold off to the local co-op, this Montagu Chenin Blanc is a revelation. Saline, textured and oatmealy, with some skin tannins, wax and spice and perfectly judged oak. Drink: 2015-22. – Tim Atkin
A 0.6ha block of Chenin Blanc planted in 1985 on shale soil. It's crackerjack stuff. White peach and a lovely floral note (not as heady as honeysuckle, more Karoo scrub) and a little spice. Great fruit purity and an acidity which gives the wine drive (although technically not that high at 5.6g/l) and a wonderfully savoury finish – just the right amount of bitterness which I increasingly note on old-vine Chenin. I don't like to use the term "elegant" loosely but this really is. – Christian Eedes
Naudé Old Vines Chenin Blanc 2013 – R 205
Ian Naudé blends fruit from Elgin, Paarl and Darling here in a dry style that has the ageing potential that characterises his wines. Apple pie, some struck match, creamy oak and a core of taut acidity, this is very fresh and long on the palate. Drink: 2015-20. – Tim Atkin
From three vineyards, two in Riebeek Kasteel vineyards and one in Stellenbosch, ranging from 35 to 55 years in age. Also known as 'Steen', the Chenin grapes from these 30- to 50-year-old vineyards revealed even more quality and intensity than we could have hoped for, proving that age eliminates the need for blending to achieve a high quality and intense white wine in a classic style. – Christian Eedes
Naudé Old Vines Cinsault 2014 – R 205
From a 36-year-old vineyard in Darling. Two-thirds whole-bunch fermented, matured for six months in second-fill barrels. An extraordinarily pretty wine – the nose shows red cherry, raspberry, pomegranate, wild flowers and herbs. Lovely fruit purity, fresh acidity and fine tannins – it possesses plenty of detail and real poise. The finish is long with a slight briny quality. Neither flimsy nor over-extracted. One of best new-wave examples yet. – Christian Eedes
These old vines showed remarkable Old World quality, which we honoured by allowing the wine to reflect this elegant style. – Producer
What's New?