Maison Trimbach traces back to 1626 when Jean Trimbach settled in Riquewihr and established the family wine trade. For almost 400 years, the family has been renowned for its steely, dry and mineral wines that offer true ageing potential.
Trimbach doesn't show the name of the vineyard on the bottle nor label its wines as Grands Crus. The top wine, however, is Clos Sainte Hune from Rosacker – a single cru dominated by limestone clay. This is the quintessential Riesling. 'It is unquestionably the finest produced in France, and can rival any Riesling produced in the world,' asserts Robert Parker.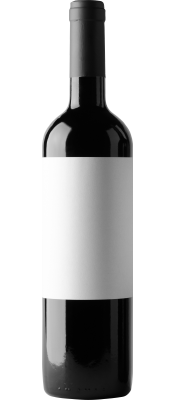 Frédéric Emile is another of the house's famous Rieslings. It hails from the Grands Crus of Geisberg and Osterberg and is a mineral expression of the vineyards' limestone terroir. Like all of Trimbach's top wines, it is released with a minimum of 5 years' bottle age.
The Riesling offers exceptional value and ageability. The 2012 was #49 on Wine Spectator's Top 100 in 2014!
| Producer | Wine | Vintage | Rating | R / bottle | Order |
| --- | --- | --- | --- | --- | --- |
| Trimbach | Riesling | 2012 | WS 91 | R 190 | |
| Trimbach | Gewürztraminer | 2012 | WS 90 | R 220 | |
| Trimbach | Pinot Gris Réserve | 2012 | WS 90 | R 225 | |
| Trimbach | Cuvée Frédéric Emile Riesling | 2007 | WS 93 | R 600 | |
| Trimbach | Clos Ste Hune Riesling | 2009 | WS 94 | R 1,750 | |
WS: Wine Spectator

Free delivery on orders over R1,500 (main centres only). If you need any assistance, call us on 021 448 4105 (CT) or 011 027 9463 (JHB). View delivery charges.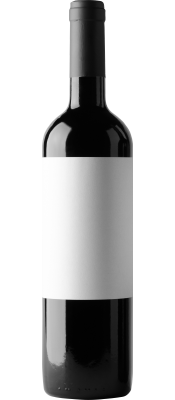 Vinous regards,
Roland and the Wine Cellar team
Trimbach Riesling 2012
The piercing acidity and pronounced minerality weave a fine tapestry in this lovely Riesling, supporting flavors of white peach, slivered almond, lemon confit and oyster shell with a long, mouthwatering finish. Drink now through 2024. – Wine Spectator
Trimbach Gewürztraminer 2012
Verbena and pine forest hints lace this dry, well-cut white, while smoky minerality underscores flavors of melon, dried apricot, pink grapefruit and beeswax. Spiced finish. Drink now through 2024. – Wine Spectator
Trimbach Pinot Gris Réserve 2012
An elegant white, with a frame of firm acidity that is well-meshed with a layer of smoky minerality and flavors of dried apricot, toasted almond, lemon curd and herb. Drink now through 2020. – Wine Spectator
Trimbach Cuvée Frédéric Emile Riesling 2007
The driest rendition ever of this cuvee, at well under a gram of residual sugar, yet with nearly eight grams acidity – can definitely use the time it will receive in bottle before being released in late 2011 or early 2012! If this year's reserve Riesling flirted with austerity, the Frederic Emile risks severity. That said, its arrow-like penetration and sharpness; its adamant stoniness; and its citrus zest and cherry pit bitterness, are allied to formidable density; bracing salinity; deep, marrow-like meatiness; a subtle suggestion of textural creaminess; and an overall impression of exhilarating, vibrant refreshment. This will be for those with patience and/or for acid freaks (of which I count myself one) and ought to remain fresh for 15 or more years. – Robert Parker's Wine Advocate
Racy, finely tuned acidity frames this elegant white, supporting a subtle, layered palate. Shows base notes of petrol and brine, tangy apple, grapefruit zest, fresh forest and candle wax. Long, long minerally finish. Drink now through 2027. – Wine Spectator
Trimbach Clos Ste Hune Riesling 2009
Fresh and aromatic, this complex and layered white offers a creamy palate of yellow plum, almond skin, lemon preserves, beeswax and pine forest, underscored by a minerally streak of salinity and smoke. The lovely, lacy finish resonates on the palate. Drink now through 2029. 750 cases made. – Wine Spectator
What's New?