Italy has enjoyed two excellent vintages of late; 2010 Barolo is a modern-day classic, while 2011 was better across the Tanaro River in Barbaresco. Further south, 2010 excelled in Tuscany, with the wines of Montalcino receiving particular praise.
Founded by Giovanni Gaja in 1859, today Italy's foremost producer is run by Angelo's daughter, Gaia Gaja. They have continuously evolved over the last 150 years and their dedication to ultimate quality is unquestionable.
After skipping the 2009 vintage, their Montalcino property – Pieve Santa Restituta – has produced masterpieces in 2010. The single-vineyards of Rennina and Sugarille are leaders of the appellation, while the straight Brunello di Montalcino is a blend of the two. It shows 'full body, ultra-fine tannins and a long and intense finish', says James Suckling, awarding it a whopping 97 points.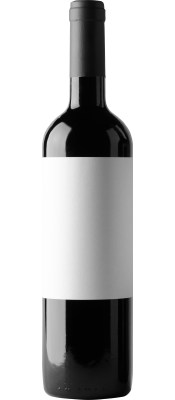 Dagromis is relatively new wine for Gaja, who purchased vineyards in Serralunga and La Morra in 1995. In essence, Dagromis is a blend of the famous Conteisa and Sperss vineyards and it is classic expression of Barolo, with Gaja's signature refinement and depth. Sito Moresco also delivers Gaja magic. A Bordeauxesque blend of Nebbiolo, Cabernet Sauvignon and Merlot, it was first released in 1982!
The single-vineyard Langhe offerings (Sori Tildin, San Lorenzo and Costa Russi) are available on request, while the latest Gaja releases below are a must-have for every Italian wine lover.
| Producer | Wine | Vintage | Rating | R / bottle | Order |
| --- | --- | --- | --- | --- | --- |
| Gaja | Barolo Dagromis | 2010 | – | R 655 | |
| Gaja | Barolo Dagromis Magnum | 2010 | – | R 1,500 | |
| Gaja | Barbaresco | 2011 | WA 93 | R 1,750 | |
| Gaja | Sito Moresco | 2012 | – | R 455 | |
| | | | | | |
| --- | --- | --- | --- | --- | --- |
| Pieve Santa Restituta | Brunello di Montalcino | 2010 | JS 97 | R 600 | |
| Pieve Santa Restituta | Brunello di Montalcino Magnum | 2010 | JS 97 | R 1,350 | |
| Pieve Santa Restituta | Brunello di Montalcino Rennina | 2010 | WA 97 | R 1,325 | |
| Pieve Santa Restituta | Brunello di Montalcino Sugarille | 2010 | WA 96 | R 1,425 | |
| | | |
| --- | --- | --- |
| Mixed 6-bottle Gaja pack (2 x Sito Moresco, Dagromis and Brunello) | R 3,400 | |
WA: Wine Advocate
JS: James Suckling
Free delivery on orders over R1,500 (main centres only). If you need any assistance, call us on 021 448 4105 (CT) or 011 027 9463 (JHB). View delivery charges.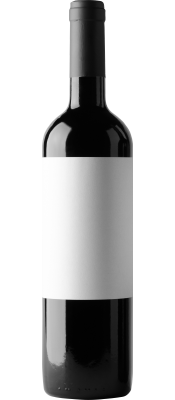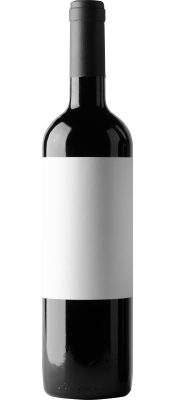 Vinous regards,
Roland and the Wine Cellar team
Gaja, Barolo Dagromis 2010
The vineyards used for this wine were acquired by Gaja in 1995 from a family named Gromis, hence the name 'DaGromis', meaning 'at home with the Gromis family'. It is produced from two old vineyards: one in Serralunga adjacent to the Sperss vineyard and the other in La Morra adjacent to the Conteisa vineyard. Dagromis is a classic expression of the Barolo appellation, showing elegant, soft, red berry fruits.
Gaja, Barbaresco 2011
The 2011 Barbaresco opens to a dark garnet color and shows immediate opulence and intensity where its aromas are concerned. There's an undeniable level of finesse and focus here that goes against all the things you might assume about a warmer vintage like 2011. The mouthfeel is perfectly tempered and smooth with an incredible sense of liveliness and dimension. Fruit is sourced from Gaja's many vineyard holdings. Drink: 2017-2035. – Wine Advocate
Gaja, Sito Moresco 2012
35% Nebbiolo, 35% Merlot and 30% Cabernet Sauvignon.
Sito Moresco is named after the Giovannini Moresco family who farmed the 25-acre estate in Barbaresco before it was purchased by Gaja. It means 'the Moresco site' - a nod to the people and traditions that preceded it. Gaja created this cuvée of Nebbiolo, Merlot, and Cabernet Sauvignon to deliver greater approachability in the wine's youth. In this balanced blend, the powerful tannic structure of the Nebbiolo is balanced by the supple roundness of the Merlot and the elegance of the Cabernet Sauvignon. Today, this wine is made from vineyards located in the villages of Barbaresco and Treiso (both lying in the Barbaresco appellation), with additional fruit from Serralunga d'Alba (in the Barolo appellation). Pheasants are featured on Sito Moresco's label to commemorate the beautiful birds that inhabit the forests adjacent to Gaja's vineyards.
Pieve Santa Restituta, Brunello di Montalicino 2010
Blended from the estate's top sites, Pieve Santa Restituta's Brunello di Montalcino is produced from a selection of estate-grown grapes from throughout the property's four non-contiguous vineyards, totalling 16 hectares. The soil is primarily clay and limestone for three vineyards, while the fourth is composed of galestro and limestone. The wine is aged for 12 months in barrique (first, second, and third passage casks) and 12 months in botti (large 30-year-old casks).
Fabulous aromas of plums, prunes, Christmas pudding and berries. Full body, ultra-fine tannins and a long and intense finish. Polished and refined. Give this wine two or three years to soften. – 97 points, James Suckling
Pieve Santa Restituta, Brunello di Montalcino Rennina 2010
An outstanding surprise, the 2010 Brunello di Montalcino is a monumental wine. The Rennina single vineyard is said to be more feminine compared to the bolder fruit sourced in the nearby Sugarille cru. But in the 2010 vintage, you definitely get a compelling sense of power, density and extraction. What distinguishes the wine is the delicate mineral signature that appears through the thick texture of the fruit. It's like background music that gives cozy ambiance to an elaborately furnished ballroom. I consider the 2010 Rennina a masterpiece and, again, I just don't know how Angelo Gaja does it. He is the winemaker with the Midas touch. Truth be told, the wine does lack territory-driven typicity. But it's just so darn good, it hardly matters. It will continue its evolution for 10-20 years. Congratulations. – 97 points, Wine Advocate
Pieve Santa Restituta, Brunello di Montalcino Sugarille 2010
The Gaja family's 2010 Brunello di Montalcino Sugarille opens to striking intensity and beauty that is apparent even as you pour the wine from the bottle. The wine's appearance is dark and so perfectly saturated with dark garnet and ruby highlights. On the nose, it shows infinite aromas of dark fruit, plum, dried figs, licorice, grilled herbs, cola and so much more. The complexity is outstanding. The Sugarille single vineyard delivers power and structure that gives this wine such a firm presence on the palate. But you also get a great sense of the quality of fruit that was harvested in 2010. Angelo Gaja skipped the 2009 vintage. But this vintage makes up for the loss with its long aging potential. This is an amazing wine to put way at the back of your cellar for ten years or more. What a delight. – 96 points, Wine Advocate
What's New?