The Sadie Family Wines – Eben Sadie's 2019 releases
The most anticipated release date of the year has finally arrived! By now, Sadie Family Wines needs no introduction. Eben Sadie is generally regarded as SA's best winemaker. His wines, which are some of our country's most characterful examples, have revolutionised the local landscape and inspired a whole generation of winemakers.
Eben's two Signature wines are the very apex of his ambition. Since the maiden 2000 vintage, the Sadie Family Columella has constantly been refined into a singular expression of the Swartland. It has become a modern icon and is one of SA's most sought-after and collected wines. The 2017 Columella is, to our minds, the best vintage bottled to date. It has a remarkable sense of balance, complexity and refinement. It will easily last for 20 years and beyond.
The Sadie Family Palladius, the Columella's sister wine, has probably changed the most since its release. It started off with Chenin Blanc and Viognier as the main components but now boasts more than 11 varieties from 17 different vineyards. The 2017 Palladius is SA winemaking at its best! A super-complex wine with many pieces to its puzzle, it requires some serious cerebral engagement. This is one of SA's finest whites.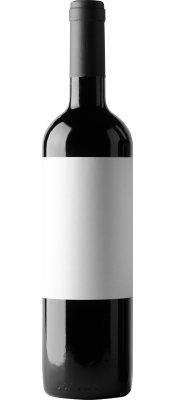 The 2017 Columella has less Syrah than previous vintages with Mourvèdre playing a more important role. It will need a good amount of time in bottle to show its true potential. The 2017 release is pitch-perfect and seems to have found its shape with an astute balance between fruit, freshness, elegance and gorgeous layered tannins. The 2017 Palladius follows the same simple frame of the last few vintages. Now completely unwooded, it truly captures the essence of the Swartland with its blend of Chenin Blanc, Grenache Blanc, Marsanne, Sémillon, Sémillon Gris, Viognier, Clairette Blanche, Roussanne, Verdelho, Colombard and Palomino.
Due to the ever-increasing demand and limited availability, the 2018 Ouwingedreeks series will not be available online. Please email James@winecellar.co.za to request a spot on this year's allocation list.
Please note, to ensure that as many consumers as possible get to experience these spectacular wines, the allocation for each wine must be capped at 3 bottles per person.
This 2017 Columella is the first of 'the drought years' to be bottled and this very wine stands as evidence of the great stability to be achieved in a region with multiple varieties and vineyards planted in diverse sites. It shows that the greatest and most stable quality is to be achieved by a selection of vineyards rather than just one. The expression of a singular site has its place, but there is simply no better strategy than the combination of a bigger variety of terroirs to build up the most stable representation of our region. This wine is the result of 12 months ageing in barrels (8% new) and thereafter an additional 12 months in old, big oval casks. This 2017 vintage has incredible tension and density and is very much 'locked in'. The firmness of the wine suggests that it is a great keeper. It does exhibit amazing herbal, spicy and perfumed aromas and there is more than enough fruit – but it is a highly-strung wine that needs time. The tannins are fine, powdery and almost silky with a slightly lower acidity and more expanded palate than the 2014 and 2016. The wine is super-tight and will require at least 2hours of decantation if opened prior to 5 years of age in the bottle. – Eben Sadie
To my mind, this is the best Columella released to date. The 2017 exhibits a great combination of fruit weight, persistence and exhilarating refinement. Less Syrah than last year with the Mourvèdre component playing a stronger, more astute role. Multi-vineyard selection allows Eben to craft a wine that is a true reflection of his vision of a Swartland red. This is an exquisite wine, well worth collecting and drinking over the next 2 decades. – James Pietersen
Palladius 2017 displays the magnitude of layers that is to be expected from a blend of 11 varietals across 17 vineyards, but unlike the previous two vintages there are more fresh fruit flavours and the stone fruit and peach skin aromas almost suggest a cooler vintage… this is in part the result of us picking slightly earlier than usual to try and save plant reserves for the vines to deal with the drought. This wine normally has more tropical aromas, but this year there is none of that to be found. Some white cassis and green apple skin make up a very restrained version with salty, mineral and slight honey and lime undertones. – Eben Sadie
A blend of Chenin Blanc, Grenache Blanc, Marsanne, Sémillon, Sémillon Gris, Viognier, Clairette Blanche, Roussanne, Verdelho, Colombard and Palomino! A masterful wine with brooding white stone fruit, fynbos spice and a sense of quiet concentration on the nose. The palate is focused, super complex and clearly still very young. 2018, as was 2017, is a finely tuned expression of Swartland fruit where the sunnier varieties like Viognier, Marsanne, etc. are reined in whilst the more reductive varieties like the Pallamino, Clairette, etc. are given a bit more breathing space leading to a super complex wine with many pieces to a puzzle that require cerebral engagement. One of SA's finest whites. – James Pietersen