Knock-out Burgundy outside the Côte d'Or
In 2018, Burgundy reached record prices and market share as wines on the secondary market shot up an astonishing 35% on top of already inflated prices. Demand for the rarest wines has pulled up prices across the board with village wines in the Côte d'Or now pushing the R1,000 mark. View our full list of Burgundies online.
There is relative value to be found outside the famous appellations, however. Take some time to discover these outer regions where producers show a renewed focus in traditionally lesser-regarded terroirs. We have assembled 6 of our favourite white Burgundies, all Chardonnay, of course, that will challenge the status quo. From the classic 2016 vintage and slightly richer 2017, these elegant wines will drink well over the next 5-6 years.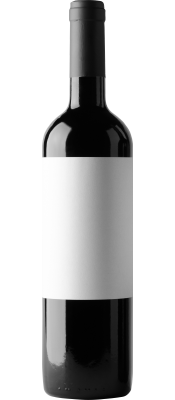 What am I buying?
Bourgogne Blanc – A generic appellation which can contain grapes from all around Burgundy. The Château des Rontets is sourced mostly from Mâcon-Verzey however, and offers beautiful depth and character. It's an absolute knock-out for the price!
Mâcon-Villages – A broader appellation of 26 villages within the Mâconnais. Héritiers du Comte Lafon is arguably the leading producer and the 2017 is a fruity expression with lots of citrus and minerality.
Rully – A stone's throw from Chassagne-Montrachet, this is a real up-and-coming appellation. 'Les Cailloux' is a rock-strewn single vineyard and Domaine Rois Mages, in the town of Rully, produces a serious and chiselled beauty.
Pouilly-Fuissé Clos Varambon – A single vineyard, of solid limestone at 350m above sea level, that dates back to 1945. The Château des Rontets has structure and minerality akin to Puligny-Montrachet with scores to match – 91/100 Wine Advocate.
Chablis – Closer to Champagne than the Côte d'Or, Chablis wines are a lighter, fresher style of Chardonnay with fine aromatics and chalky, oyster shell characteristics. Joseph Drouhin saw the potential of Chablis in the '60s and has been producing classic terroir-driven wines ever since.
Chablis 1er Cru Les Vaillons – This leading Premier Cru is known for its calcareous soils that give the wines a powerful, taut style. The family of Daniel Dampt has a 150-year history in Chablis. Using stainless steel ageing and produced from 35-year-old vines, this will age well for up to a decade.