AA Badenhorst 2018 single-vineyards: 'Bitter min' but spectacular
Perhaps its Adi's success with Secateurs, his Caperitif endeavours or just the tiny volumes, but somehow the AA Badenhorst single-vineyards are often overlooked. 'The top wines translate Swartland through Adi's fuzzy logic and irresistible charm,' writes Neal Martin after a recent visit. Adi's 2018 releases are just as thrilling as his iconic neighbour's.
Over the last decade, 41 hectares of old vines on Kalmoesfontein, the oldest planted back in 1952, have been farmed back to glory. His revolutionary custodianship of this special Paardeberg terroir has not only led to a new level of quality, but also bled into neighbouring farms. These 2018 bottlings capture the very essence of each vineyard in dramatic fashion. 'No make-up, all vineyard,' says Julia Harding MW on the 2018 Ramnasgras.
The drought seriously impeded yields in 2018 and some vineyards produced just 500 bottles. Allocations are down, but the quality is up. Order quickly or attend our upcoming tasting with Adi on 9 October in Cape Town.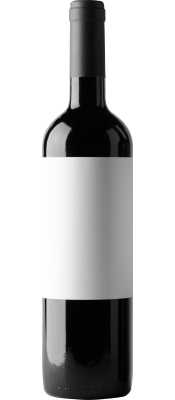 There are FIVE incredible old-vine Chenins. The Klip Kop is from a very rocky 'haut granitika' site and shows haunting structure. The Kelder, from deeper soils, is made in a more pretty style with beautiful acidity. The Piet Bok Se Bos, from a cooler vineyard on the farm, is also on the steely side. The Golden Slopes was planted in 1968 on granite and clay and offers rich, flamboyant styling. The high-lying Dassiekop vineyard was planted in 1964 and is the most powerful and opulent of the set.
Along with the fragrant, but concentrated Ramnasgras Cinsault, Tim Atkin describes the Ringmuur Cinsault as 'delicate, ethereal and graceful', saying, 'it's one of the best Cinsaults I've ever tasted.' The Sk'windjiesvlei Tinta Barocca is once again my favourite red of the line-up. It combines bright, succulent and savoury fragrance with tremendous purity and power, fine acidity and superb concentration of fruit over serious tannins. It is a totally incredible wine!
There are tiny volumes of the Sout Van Die Aarde Palomino which Tim Atkin says, 'wouldn't look out of place among the best Listán Blancos from Tenerife.' And finally, Adi has also produced a more cheerful Bokveld Pinot Noir from high-altitude Ceres vineyards.
All the 2018 single-vineyard releases are limited to 3 bottles per person, except for the Ramnasgras, while the Sout Van Die Aarde and Ringmuur are limited to 1 bottle per person.